First Permanent New Dimensions in Testimony Exhibit Opens at Illinois Holocaust Museum & Education Center
Wed, 10/25/2017 - 5:00pm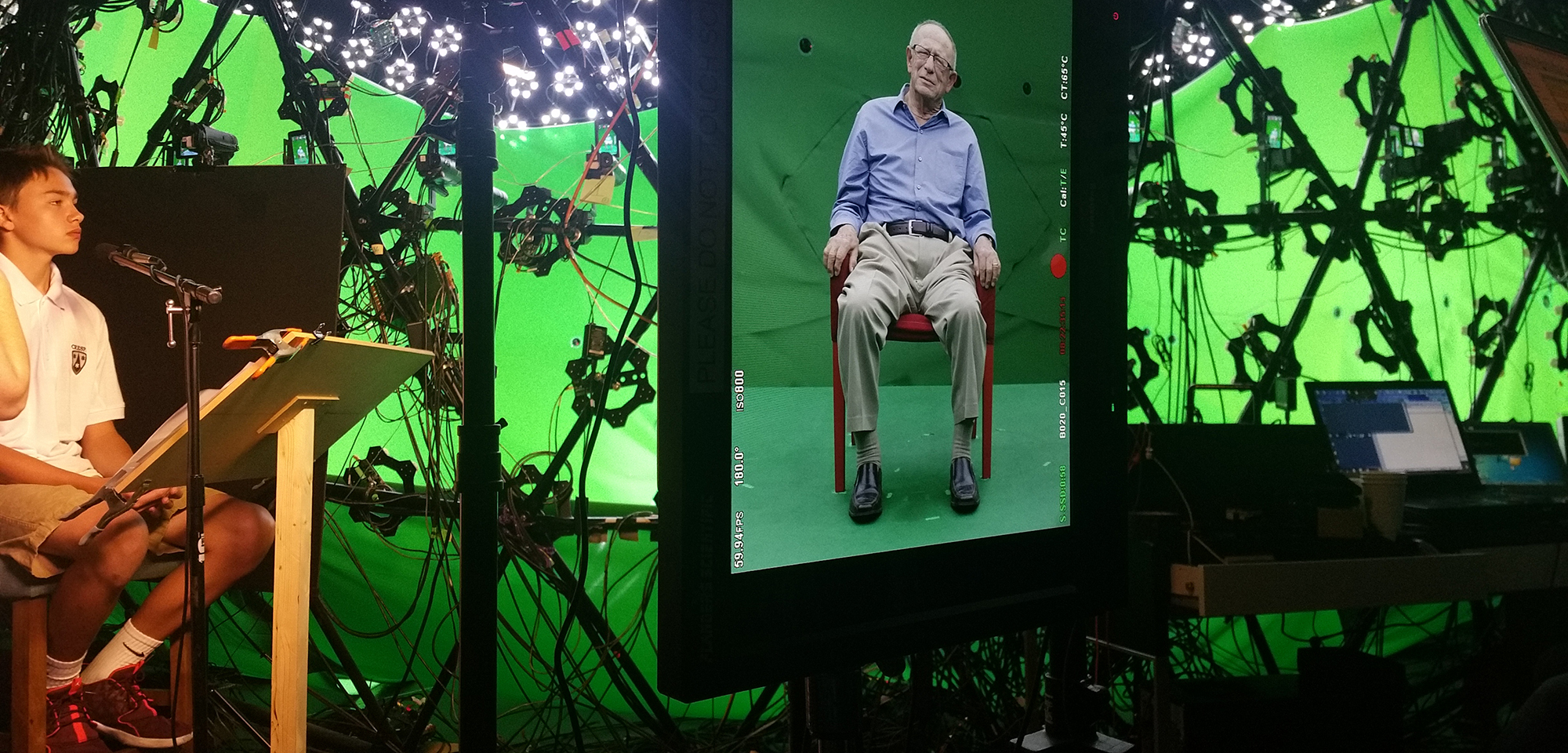 Sunday, Oct. 29 marks the official opening of Illinois Holocaust Museum & Education Center (IHMEC)'s Take a Stand Center, which includes the first-ever permanent museum exhibition of New Dimensions in Testimony.
IHMEC's groundbreaking Take a Stand Center takes visitors on a journey about the dangers of hatred, prejudice, and indifference – and the power of individual voices – in a new multi-million-dollar exhibit. Four interactive galleries – the Abe & Ida Cooper Survivor Stories Experience, Goodman Upstander Gallery, Take a Stand Lab, and Act of Art – guide visitors through social justice issues, empowering them with knowledge and inspiration and reminding them to stand against hatred in all its forms.
New Dimensions in Testimony will be exhibited in the Abe & Ida Cooper Survivor Stories Experience, enabling vistors to interact with the project's filmed testimonies of 13 survivors, including seven who live in the Chicago area.
The high-definition recordings paired with voice recognition technology enables survivors to tell their deeply moving personal stories and then respond to questions from the audience, inviting one-on-one 'conversation.' Each of the participating survivors spent several days at the USC Institute for Creative Technologies studio in Los Angeles answering upward of 2,000 questions about their Holocaust experiences, and related issues, before 50-plus cameras on a 360-degree stage.
IHMEC is a longtime supporter of New Dimensions in Testimony. It was the first institution to pilot New Dimensions in Testimony's Pinchas Gutter interview in 2015, and Samuel Harris, Aaron Elster and Fritzie Fritzshall, three of the first survivors to be interviewed after Gutter, are all members of IHMEC's founding leadership.
Harris is President Emeritus of IHMEC, Fritzshall is the current President and Elster is First Vice President. They are all also Executive Committee members.
New Dimensions in Testimony is also currently being piloted at The Museum of Jewish Heritage – A Living Memorial to the Holocaust in New York through December 22, 2017 and Holocaust Museum Houston through March 31, 2018.
Like this article? Get our e-newsletter.
Be the first to learn about new articles and personal stories like the one you've just read.