Genocide Studies Course at Public High School in Florida Uses IWitness
Mon, 01/29/2018 - 5:45pm
"Nothing compares to eyewitness accounts," said teacher Ivy Schamis of Marjory Stoneman Douglas High School in Parkland, Florida. "The students get a better feel for the survivor or liberator when they hear their own words and see their body language. It is very inspiring."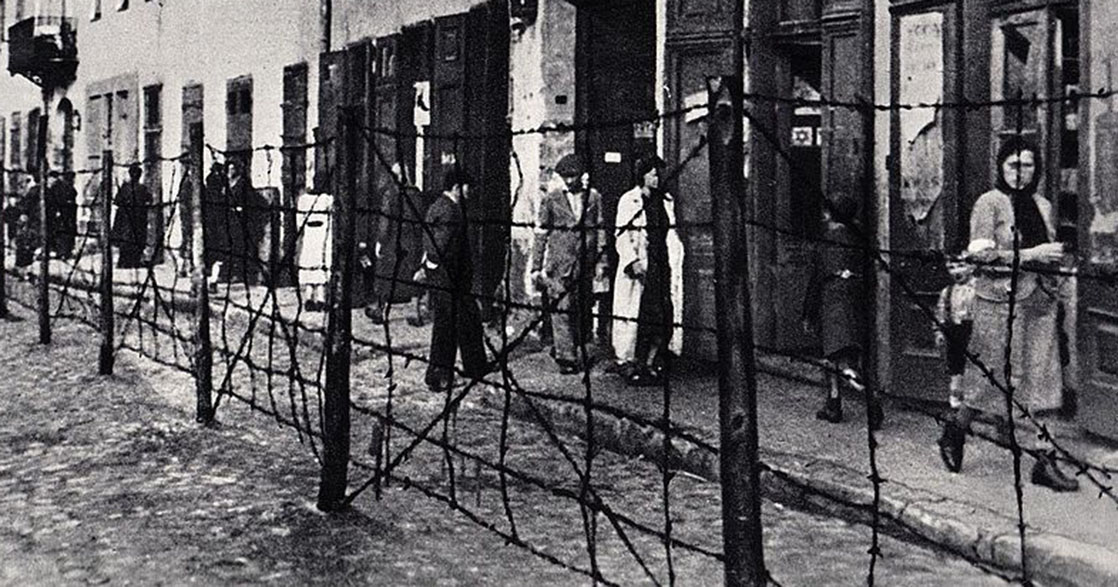 In a small classroom at a public high school in Florida, aged photos of prisoners of the Warsaw Ghetto in Poland and the Buchenwald concentration camp in Germany stare down at the students that have testimony playing on their laptops and cell phones.
The students take notes on how the Holocaust survivors on their screens describe how their lives were upended by World War II.
This is Ivy Schamis' classroom, in which she teaches History of the Holocaust to the juniors and seniors of Marjory Stoneman Douglas High School. For 17 years, she has taught Advanced Placement Human Geography at the Parkland, Florida school just north of Miami. But four years ago, the new genocide studies course was added to students' elective curriculum.
"We have approximately 300 students in the program today," Schamis said. "The size is significant because we started it only a few years ago and it is an academic elective."
The program stands out from that of other schools in Florida – where Holocaust education is mandatory – because it stretches for an entire year rather than just one semester. School principal Ty Thompson wanted to go "above and beyond, to offer students more" in introducing the elective, Schamis said.
Part of the class, Schamis says, has the students interacting with content from USC Shoah Foundation's educational website IWitness, which makes audiovisual testimonies of survivors and witnesses of genocide and mass atrocities accessible to educators and students worldwide.
"I started using IWitness when I found out I'd be teaching a Holocaust class," Schamis said. "I am always looking for new and improved ways to educate my students, and am open to any opportunities provided by the Institute."
In addition to herself participating in several workshops and webinars led by the Institute for teachers interested in using the Visual History Archive, Schamis uses Echoes & Reflections material, as well as IWitness activities, in her classroom often. The pre-planned and Institute-developed items on the websites guide Schamis' yearly curriculum and, according to Schamis, make more of an impact on her students than other resources she has used.
"Nothing compares to eyewitness accounts," Schamis said. "The students get a better feel for the survivor or liberator when they hear their own words and see their body language. It is very inspiring."
Last semester, students in her class focused on IWitness's Some Were Neighbors activity to learn about how Kristallnacht affected the Jewish community as well as the various roles played by neighbors. They also analyzed examples of non-violent resistance among Jews during the Holocaust, to dispel the common misconceptions that there was no resistance among Jews and that the only form of resistance was armed.
"One student used the full testimony of Itka Zygmuntowicz as her inspiration to draw a beautiful piece of artwork, entitled 'Genocide,'" Schamis said. "She entered it in a tri-county contest. It was an amazing piece of artwork."
Schamis plans to continue using USC Shoah Foundation's resources to educate the juniors and seniors in her program.
"I feel very passionate about what I do and I feel it is really giving students a great education on Holocaust history," Schamis said. "USC Shoah Foundation is helping me do that. Of course, the common clichés come into play – 'never forget,' 'history repeats itself.' But it's more than that. We're showing students that there are many forms of resistance and that one voice counts."
Taryn Hibshman, a student in Schamis' class, carries that same sentiment.
"Living in a sheltered community, IWitness has revealed to me the harsh reality that resides outside our little bubble," Hibshman said. "An understanding of the troubles of the past is essential to improving the future, and I believe with the invaluable historical information provided by IWitness, we could do just that."