A Child Holocaust Survivor Bases Book on Mother's Testimony
Wed, 03/21/2018 - 3:34pm
"My mother very rarely spoke about the Holocaust or about what happened to her or how she, my father, my brother and myself survived the Holocaust as a complete family," said Eddy Boas, whose book "I Am Not A Victim -- I Am A Survivor" chronicles the story of his family. "But the inspiration for my story actually came from the interview my mother did with USC Shoah Foundation in March 1995 – she would only participate in the interview if I was allowed to sit next to her."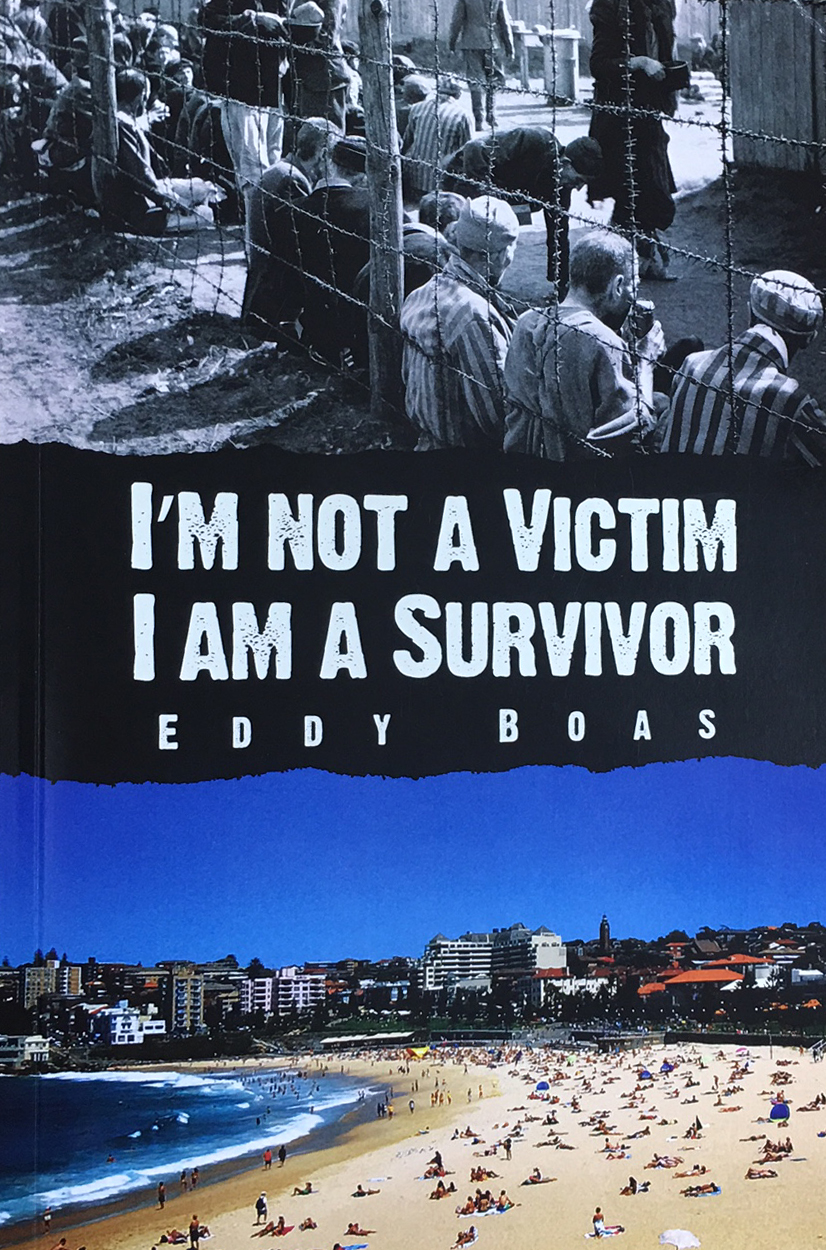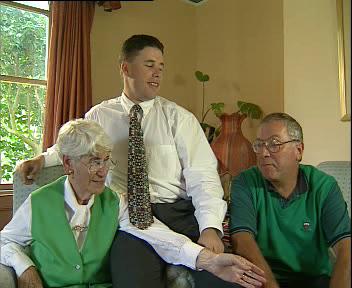 Sara Eizenberg gave testimony to USC Shoah Foundation's Visual History Archive in 1995. Born in 1911 in the Dutch city of The Hague, she went on to live in Australia after surviving the Bergen-Belsen and Westerbork concentration camps and liberation by Soviet armed forces in 1945. With her husband Philip Boas, she had two sons – one born before the Holocaust, and one during.
"I Am Not A Victim – I Am A Survivor," written by Eizenberg's second son Elias "Eddy" Boas, is an autobiographical account of Boas' childhood during the Holocaust from his point of view, self-published last year. Although he did not remember very much about that time – having blocked those formative years out of his memory – Boas had the limited stories of his brother and mother to go off of.
"My mother very rarely spoke about the Holocaust or about what happened to her or how she, my father, my brother and myself survived the Holocaust as a complete family," Boas said. "But the inspiration for my story actually came from the interview my mother did with USC Shoah Foundation in March 1995 – she would only participate in the interview if I was allowed to sit next to her."
Despite this awakening of curiosity, Boas did not have time to devote himself to research in 1995. It was only after his mother's death in 2001 and a bout of unrest following a triple heart bypass in 2002 that Boas dedicated himself to writing about his family's survival and his life afterward at his wife's recommendation.
"My research was very intensive," Boas said. "I sent numerous letters and emails to various Holocaust archives in the Netherlands, Germany, United States and Israel. Sometimes it took more than a year and several follow-ups to receive a reply."
Boas, who is an owner of a mail marketing company in Sydney, took 15 years to complete the book, with a break from 2007 to 2010.
"I needed to make sure my writings were accurate and told the complete story of my family," Boas said. "I believe the Holocaust should never be forgotten and the only true stories can be told by survivors, of which each year there will be a lesser number."
At 78, Boas is among the youngest of living Holocaust survivors. He hopes that all readers, including his four grandchildren, will take his story as a cautionary tale.
"I hope readers will realize that this can happen again, to not just Jews but also to other minority religions or sects, and that we cannot allow a so-called leader of a country to turn citizen against fellow citizen regardless of that person's color or race," Boas said.
He also hopes that those same readers will be inspired by the book to make the most of their lives.
"It is possible that even after the worst start in life, your destiny lies in your own hands," Boas said. "I managed to build a good life for myself and my family through hard work and without having to thank anyone for being where I am today."