Why the United States doesn't recognize the Armenian Genocide
Tue, 04/24/2018 - 9:06am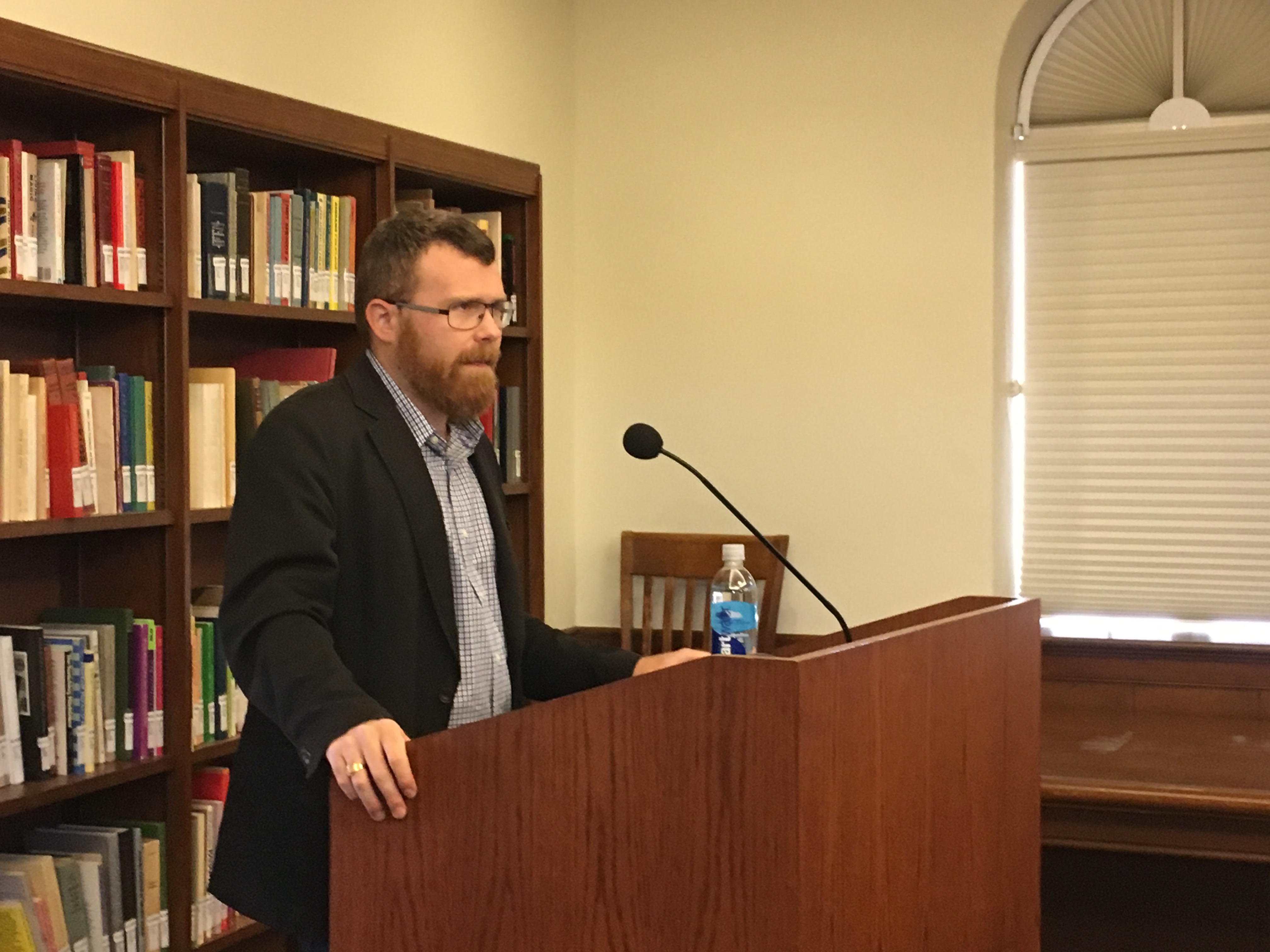 Although the Armenian Genocide is recognized in states and cities across the country, the issue remains unresolved on the national level.
During a talk on April 19, Julien Zarifian outlined several reasons why the issue remains thorny in Washington D.C., more than 100 years after the genocide that left more than 1 million Armenians slaughtered.
Zarifian, the 2017-18 Fulbright Visiting Scholar at USC Shoah Foundation's Center for Advanced Genocide Research, noted that his home country of France recognized the atrocity 20 years ago.
"I started wondering why the United States didn't recognize it," he said to a packed room at Doheny Memorial Library. "The United States is not a denialist state, but it refuses to use the word 'genocide.'"
The event was cosponsored by USC Shoah Foundation for Advanced Genocide Research, the California Hub of the Institut Amériques and the USC Dornsife Institute of Armenian Studies.
Zarifian, an associate professor in American history at the University of Cergy-Pintoise in France, said the most obvious reason in America's important strategic alliance with Turkey, which itself refuses to acknowledge the genocide.
"This is an important reason, but it's not enough," Zarifian said.
Zarifian pointed to a few other justifications for federal inaction, even though 48 states and many municipalities recognize what happened starting in April 1915. Today marks the 103rd anniversary of the start of the genocide.
He said that Turkey keeps pressure on the Executive Branch with strong lobbying efforts. He noted that the last president to refer to the incident as a genocide was Ronald Reagan 30 years ago.
Another reason is the way America deals with its own past.
"The United States has a difficult relationship with its own past," Zarifian said. "Memorialism is not dealt with much."
He said that government officials are afraid that by recognizing the genocide, they would be opening a Pandora's Box that will bring a host of issues that the government would rather not deal with. For instance, Zarifian noted that in its lobbying efforts, Turkey often brings up America's history of slavery and its treatment of its indigenous people.
"It's not in the interest of the United States to create precedent," he said. "Once it's settled, it opens the door to other claims and you don't know what's next. One of the goals of the State Department is to avoid situations when they don't know what to expect."
Even, so, Zarifian argued that recognizing the genocide would be the right thing to do.
"It's not a political or geopolitical question," he said. "It should not be about Turkey. It should be about the dignity of the Armenian American people."
Like this article? Get our e-newsletter.
Be the first to learn about new articles and personal stories like the one you've just read.