'The Last Goodbye' Wins Two Webby Awards
Tue, 04/24/2018 - 11:10am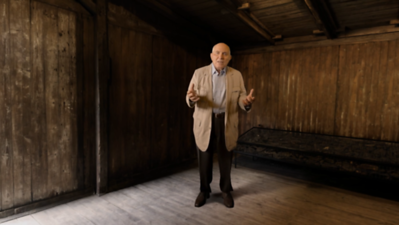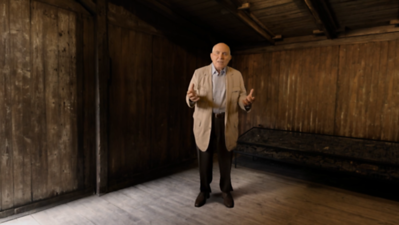 The Last Goodbye, the virtual reality film about Holocaust survivor Pinchas Gutter produced in partnership with USC Shoah Foundation, is the winner of two Webby awards, it was announced today.
Bestowed annually by the International Academy of Digital Arts and Sciences, the award for excellence on the Internet recognizes the year's best websites; advertising and media; online film and video; mobile sites and apps; and social.
The Last Goodbye won a Webby for best branded 360 video and took home a People's Voice award for best narrative experience in the online film and video category.
In The Last Goodbye, powerful testimony of the tragedy of the Holocaust is preserved for the first time in poignant, room-scale VR, as survivor Pinchas Gutter takes audiences with him on his final visit to Majdanek Concentration Camp where his parents and sister were murdered during World War II.
Often referred to as the Oscars of the Internet, the awards have been handed out since 1996. Past winners include Amazon.com, Google, BBC News and Humans of New York. Among this year's 464 Webby winners were independent filmmaker Steven Soderbergh, who filmed the movie Unsane entirely with an iPhone; and Susan Fowler, a former Uber engineer who shook up the culture of the company and helped propel the #MeToo movement by posting a personal account online that detailed the mistreatment of women in that workplace.
The Last Goodbye was created by award-winning filmmaker Gabo Arora and Ari Palitz; produced by Arora and Stephen Smith, the executive director of USC Shoah Foundation; and co-produced by virtual reality production studio Here Be Dragons; MPC VR; and Otoy, in partnership with LightShed and USC Shoah Foundation. It features an original soundtrack by Dražen Bošnjak of Q Department and Installation Experience by David Korins.
The branded 360-video category recognizes the "Best, most innovative, and effective or creative 360 video created on behalf of a brand or that promotes products or services on behalf of a brand."
The People's Voice winners were selected by 3 million Internet users from around the world.