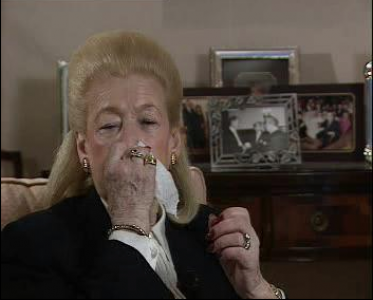 USC Shoah Foundation mourns the recent passing of Gena Turgel, a Holocaust survivor who married a British liberator of the Bergen-Belsen concentration camp in Germany, where she was imprisoned. She was 95.
Known in the British press as the "Bride of Belsen" for marrying British sergeant Norman Turgel six months after his unit liberated the camp, Turgel also worked in the camp hospital as a nurse and said she cared for Anne Frank when the young diarist was dying of typhus. Turgel – who gave her testimony to USC Shoah Foundation – died on June 7.
The youngest of nine children, Turgel was born Gena Goldfinger in Krakow, Poland in 1923. After her father died when Turgel was a little girl, Turgel's mother, Estera, took over the textile business that he'd run.
Their lives were turned upside down in 1941, when the invading Germans forced Turgel, her mother and four siblings into a Jewish ghetto in Krakow. The Nazis confiscated the keys to their well-appointed home and their family business, along with their other belongings.
"We had to deliver them to the headquarters," a 75-year-old Turgel told USC Shoah Foundation in 1998. "They told us if my mother won't deliver them, they will shoot one of my brothers."  
At least two of her siblings – one brother and one sister  – were shot and killed by Nazis during the Holocaust. Another brother escaped from the Krakow ghetto, but she never heard from him again.
Turgel and her mother experienced three concentration camps together: Auschwitz in Poland, Buchenwald in Germany and Bergen-Belsen. All the while, Turgel took pains to care for her mother. In February of 1945, when Turgel was 22, they arrived at Bergen-Belsen in a cattle car filled with women, who upon arrival were led into a wooden barracks with openings for windows despite freezing temperatures.
"I stood and looked, and I see walking skeletons," she said in her USC Shoah Foundation testimony. "You could not distinguish whether they were men or women."
Bodies were everywhere. Turgel decided, "I'm not going to die like that."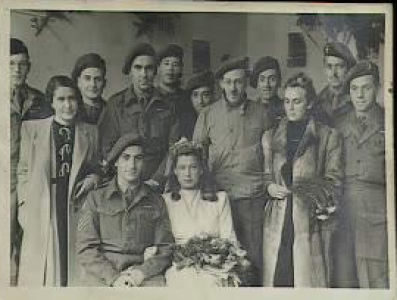 Long interested in working in the medical profession, Turgel went looking for the camp hospital. She furtively ran from barracks to barracks, asking about the whereabouts of the hospital. She eventually found it, walked inside and announced that she wanted to help. She was assigned to work as a nurse.
Turgel was briefly elated, but her high spirits were quashed when the Nazi woman in charge snatched a bag from her hand, confiscated a ration of bread inside and tore a photo of Turgel's sister to pieces before striking Turgel across the face several times.
"Now you can go to work," the woman said.
Turgel once told the BBC that as a nurse at Bergen-Belsen she cared for a 15-year-old girl who was suffering from typhus – Anne Frank.
"I washed her face, gave her water to drink, and I can still see that face, her hair and how she looked," she said in the BBC interview.
She met Norman Turgel shortly after his unit liberated the camp in April of 1945. They married in Lubeck, Germany six months later in a Jewish synagogue that the Germans had converted into a stable during the war, Turgel said in her testimony. Jewish locals excited about the wedding cleaned it out in preparation for the October wedding.
"It was the most beautiful day – very cold … very sunny," she said.
Turgel wore a dress made of silk from a British Army parachute that remains on display at the Imperial War Museum in London.
The Turgels resettled in England. She said she initially didn't spend much time thinking about her experience in the Holocaust.
"On my mind always I wanted my mother to come over," she told USC Shoah Foundation. "Then I fell pregnant, and I had to cope with that. … Then mother came and I had to look after her. There was not time for me to think of my past, because I had to think of the time for the future."
Norman Turgel died in 1995. 
Gena Turgel later became a tireless advocate for Holocaust education, sharing her story with countless students and penning a 1987 memoir, "I Light a Candle."
She is survived by three children and several grandchildren and great-grandchildren.