Center for Advanced Genocide Research Awards 2018-2019 International Teaching Fellowship to Ildikó Barna
Fri, 06/29/2018 - 4:02pm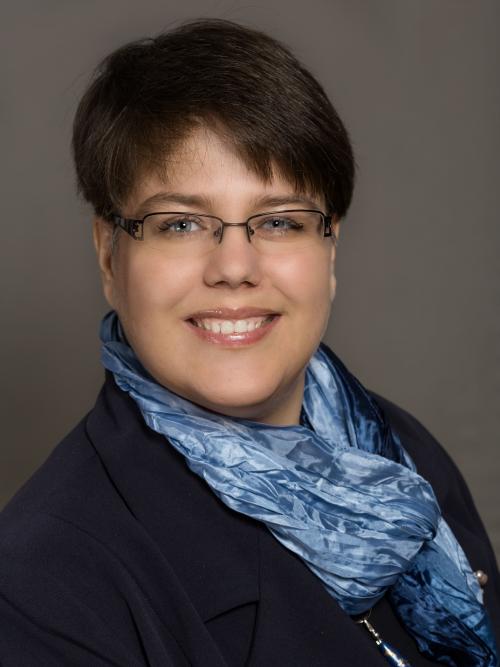 Ildikó Barna, Associate Professor of Sociology, Department of Social Sciences and Program Director of the department's Ethnic and Minority Policy MA Program at Eötvös Loránd University (ELTE), Budapest has been awarded the 2018-2019 International Teaching Fellowship at the USC Shoah Foundation Center for Advanced Genocide Research. The International Teaching Fellowship bestowed by the Center provides support for faculty at institutions that subscribe to the USC Shoah Foundation Visual History Archive (VHA) to integrate testimonies into new or existing courses.
Professor Barna will be in residence at the Center for one week in August, during which time she will receive a deep introduction to the USC Shoah Foundation Visual History Archive (VHA) and consult with Center and Institute staff to prepare to incorporate VHA testimonies into the curriculum of her fall term course "Racism, Antisemitism, and Hate Speech." She is hoping this course will become a core component of the Ethnic and Minority Policy MA Program at her university. The course will introduce students to the sociological and psycho-social background of prejudice, draw parallels between past and present-day manifestations of antisemitism, xenophobia and racism, and encourage students to use their intellectual work to advocate for human rights. In her compelling proposal for the fellowship, Professor Barna expressed that the course is more important and relevant than ever, given the "rising level of antisemitism, racism, xenophobia, and hatred in Europe and the world," especially because it will help make students aware of "how easily hate can escalate from seemingly harmless jokes and hate speech to physical violence."
Professor Barna's research focuses on Hungarian and Russian Jewish Studies. Professor Barna is very familiar with the Visual History Archive, having used it in her own research, presented in a paper this spring at the "An End to Antisemitism" conference in Vienna, as well as in professional development workshops at the Faculty of Social Sciences.
Professor Barna earned her MA and PhD in Sociology from the Faculty of Social Sciences at Eötvös Loránd University (ELTE) in Budapest, where she wrote her dissertation on a comparative analysis of Russian and Hungarian Jewry. At ELTE, Professor Barna serves as the Program Director of the Ethnic and Minority Policy MA Program, as the Department Chair of the Faculty of Social Sciences and as Director of the Institute of Empirical Studies. She is the author of five co-authored books, among them Rendszerváltás Családtörténetei [Family Stories of the Transition] (2016) and Political Justice in Budapest after WWII (2015). Her work has been published in many books, journals and online publications, including annual Brussels Institute reports on xenophobia, racism and hate-crime. She has received many fellowships and awards, among them the János Bolyai Research Scholarship of the Hungarian Academy of Sciences (2017), a visiting fellowship at the United States Holocaust Memorial Museum (2015) and the Károly Polányi Award by the Hungarian Sociological Association for the best publication of 2016.
Like this article? Get our e-newsletter.
Be the first to learn about new articles and personal stories like the one you've just read.