'The Girl and the Picture' to screen at the HollyShorts Film Festival
Tue, 08/14/2018 - 3:38pm
The screening Thursday will include a question-and-answer period with producer Andi Gitow of USC Shoah Foundation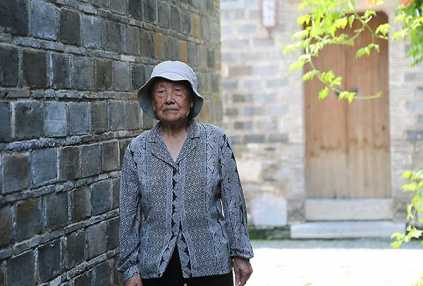 The Girl and the Picture, USC Shoah Foundation's documentary about the 1937 Nanjing Massacre, will screen Thursday as part of the HollyShorts Film Festival.
The film will be shown as part of a two-hour block of short films starting at noon. The two-hour event will also include a question-and-answer period with Andi Gitow, a two-time Emmy Award-winning journalist and filmmaker, who is the current director of strategy, partnerships and media production at USC Shoah Foundation.
The screening will be at TLC Chinese 6 Theatre, 6801 Hollywood Blvd.
The Girl and the Picture tells the story of Xia Shuqin, who, along with her younger sister, witnessed the murder of their family in the horror that would become known to the world as the Nanjing Massacre. In the days that followed, an American missionary, John Magee, who was documenting the atrocities, filmed the little girls standing in front of the broken remains of their family home, creating evidence of the carnage and binding his family and theirs forever.
The Girl and The Picture brings together two direct descendants of this history as Madam Xia, at 88, shares her memory with her granddaughter, her 7-year-old great grandson and with Chris Magee, the grandson of the missionary who captured her image eight decades earlier. The Girl and The Picture brings to light the power of memory to bridge generations and create a shared legacy of family, loss and survival.
The HollyShorts Film Festival is an organization devoted to showcasing the best and brightest short films from around the globe, advancing the careers of filmmakers through screenings, networking events, and various panel and forums. The HollyShorts Film Festival showcases films that are no more than 40 minutes long.  Categories include Short Animation, Short Live Action, Short Documentary, Music Video, Webisode, Commercials, Youth Film and Digital Microbudget.
Visit the HollyShorts website for ticket information.