Institute celebrates three events in Europe
Wed, 10/31/2018 - 4:18pm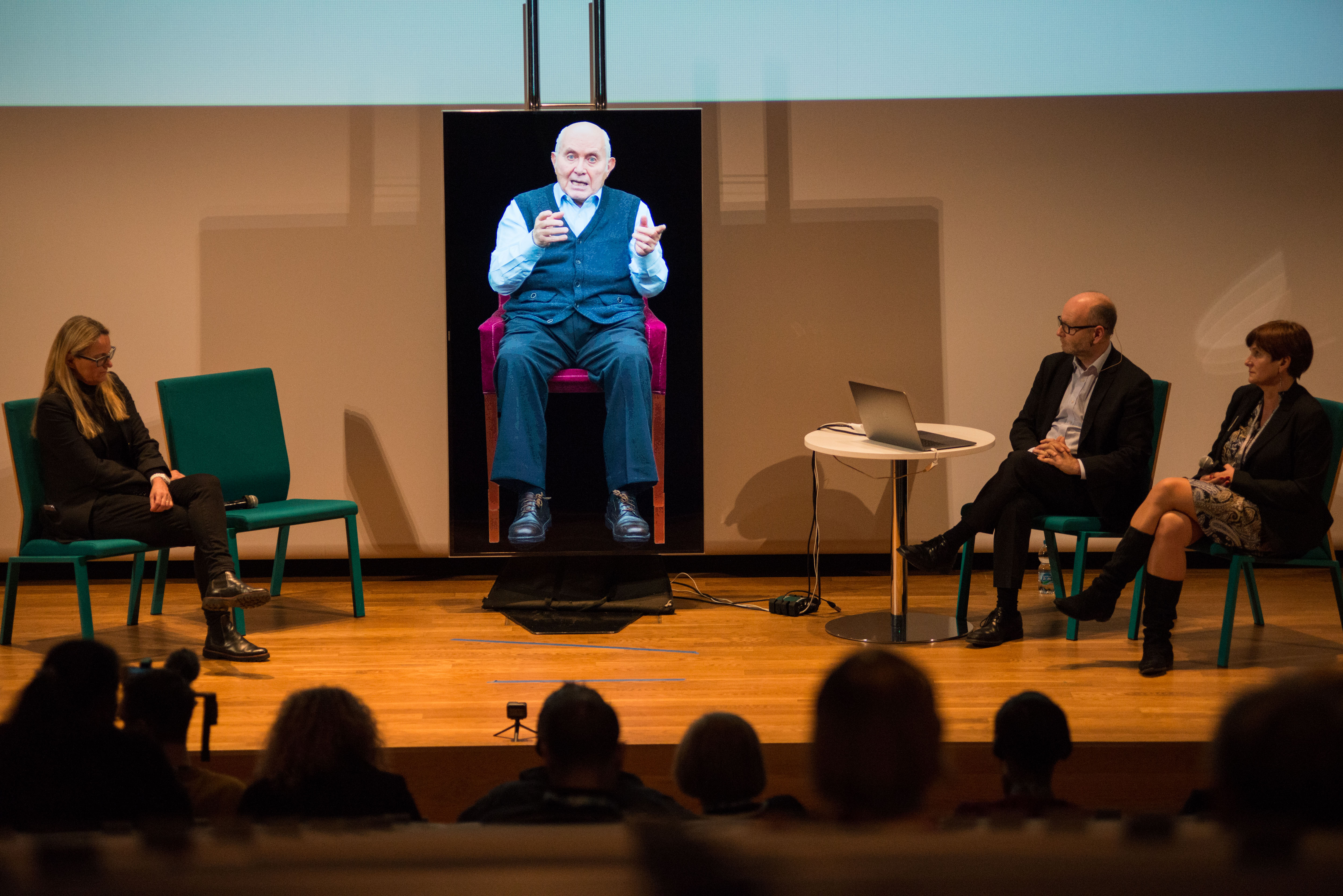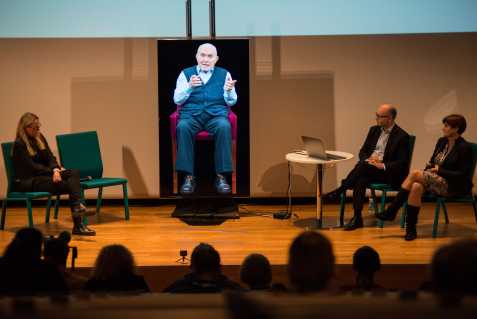 Members of USC Shoah Foundation's leadership spent the last week of October celebrating the Institute's reach, appearing at three events across Europe.
In Poland, Executive Director Stephen Smith and Director of Global Outreach Karen Jungblut attended a conference with Holocaust educators located at the site of the Warsaw Ghetto. In the United Kingdom, Smith was on hand for the launch of  the Visual History Archive at Oxford University and a screening of USC Shoah Foundation's award-winning documentary film "The Girl and The Picture."
And in Hungary, Jungblut celebrated the expansive launch of the Visual History Archive among 40 academic institutions and public libraries.
The pair's trip began on Oct. 25 at the POLIN Museum of the History of Polish Jews, where Smith delivered the keynote address to 400 researchers and educators in the audience at a two-day conference on teaching about the rescue of Jewish people during World War II. A secondary presentation by the Institute allowed 100 educators to demo Dimensions in Testimony, a groundbreaking technology that renders Holocaust survivor accounts as interactive digital witnesses at a time when their numbers are dwindling.
After introducing the interactive biography of Holocaust survivor Pinchas Gutter, Smith and Jungblut were approached by teachers who wanted to work with such interactive testimonies in their classrooms. One shared that her now-deceased mother's testimony – which she had never been able to watch – was in the Archive. The Institute is getting her a copy.
The next day, Smith traveled to the China Center at the University of Oxford to launch the Archive and screen the Institute's new documentary "The Girl and The Picture," which centers on a survivor of the 1937 Nanjing Massacre in China at the hands of Japanese soldiers.
The film was well received by the students and educators in the audience. One doctoral student at Oxford described, via WeChat -- a Chinese messaging and social media application -- the tension between the documentary and the "patriotic education" she had received about the Nanjing Massacre when she was a child.
"Americans can tell a Chinese story better than the Chinese," she said.
Jungblut attended one final event in Budapest, on Oct. 29, to celebrate the launch of the VHA among the 40 academic institutions and public libraries associated with Hungary's Electronic Information Service National Programme (EISZ). The EISZ Consortium officially signed on in May, after tireless coordination by Andrea Szonyi, USC Shoah Foundation's senior international training consultant and regional consultant in Hungary.
Like this article? Get our e-newsletter.
Be the first to learn about new articles and personal stories like the one you've just read.