In memory of Randolph Louis Braham
Tue, 11/27/2018 - 12:01pm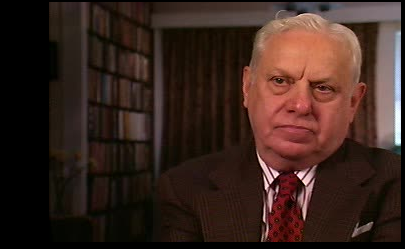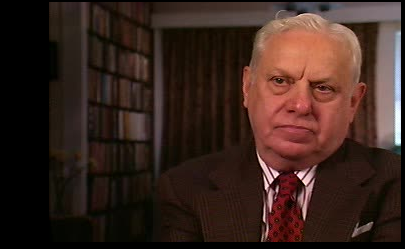 USC Shoah Foundation today honors the memory of dear friend and devoted historian Randolph Louis Braham, born Adolf Abraham on Dec. 20, 1922 in Bucharest, Romania. His lifelong commitment to the preservation and teaching of testimony such that an event like the Holocaust does not again occur will continue to inspire all those who have the opportunity to interact with his work and personal story. He was 95.
For the latter years of his life, Braham served as distinguished professor emeritus of political science at the City University of New York, the system through which he received an advanced education in 1949, after having been forbidden from attending school by the Hungarian government before the outbreak of World War II. During the war itself, Braham served in a forced labor unit for Hungarian Jews before facing incarceration in a Soviet camp.
In 1997, Braham spoke with USC Shoah Foundation about the experiences that drove him after the war, when he learned from his sister, who had been liberated from a camp in northern Germany, of the fate of his parents at Auschwitz.
"The Holocaust must be taught," Braham said, "as the possible culmination of the horror that can occur when man loses moral integrity and belief in the sanctity of human life."
He would eventually escape the prisoner of war camp for the American Zone in Berlin, and carry his memories of the Holocaust to the United States, where he would document in precise detail what happened to his country, his family and to himself.
As we mourn Braham's passing, we honor and remember his invocation of scholarship on the Holocaust, through his two-volume The Politics of Genocide: The Holocaust in Hungary, his leadership on the Academic Committee of the United States Holocaust Memorial Museum, his participation in the USC Shoah Foundation film "The Last Days," and his decades of research waged to combat the falsification of history by Hungarian politicians.
Like this article? Get our e-newsletter.
Be the first to learn about new articles and personal stories like the one you've just read.