Kristallnacht conference convened scholars from around the world
Fri, 11/30/2018 - 11:44pm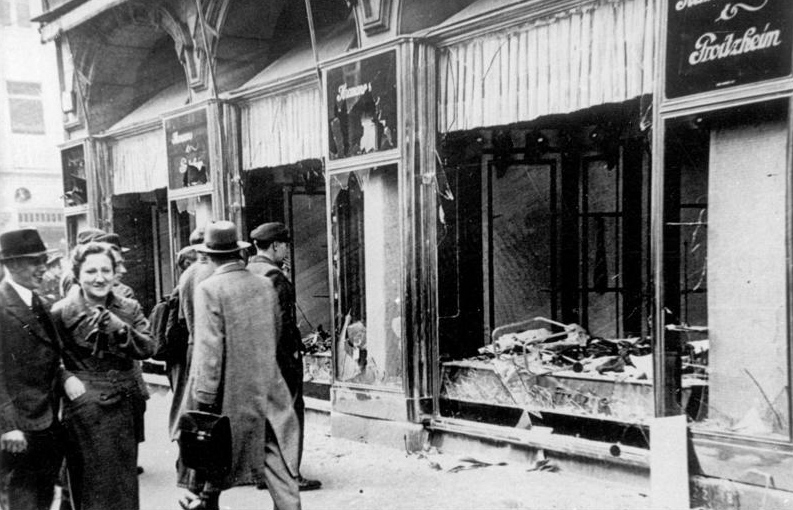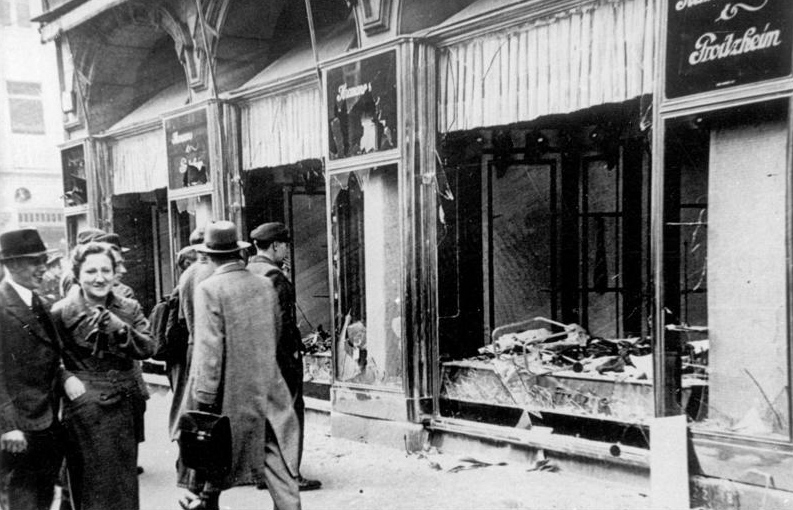 An image of the aftermath of Kristallnacht.
Scholars from around the world presented groundbreaking research about Kristallnacht during an academic conference hosted by USC Shoah Foundation's Center for Advanced Genocide Research.
"New Perspectives on Kristallnacht: After 80 Years the Nazi Pogrom in Global Comparison" was held Nov. 5-7, at USC and Villa Aurora in Pacific Palisades.
The conference convened 22 junior and senior scholars from five countries (the United States, Germany, Israel, Canada, and the United Kingdom) and various academic disciplines, including history, literature, philosophy and religion, film and cultural studies, French, political science and Jewish studies. They presented on new research about the violent event itself, how the pogrom was discussed and represented around the world, the reactions— resistance, protest, and complicity – in Germany and abroad (including the United States and China) and about global parallels in recent history. 
Between 60 and 100 people attended the conference daily, with another 400 joining in a livestream.
The event was co-organized by the USC Casden Institute for the Study of the Jewish Role in American Life, and presented in cooperation with the Jack, Joseph and Morton Mandel Center for Advanced Holocaust Studies at the US Holocaust Memorial Museum, Washington D.C. and the Center for Research on Antisemitism at the Technical University Berlin, Germany. 
It appears to have been the only international academic conference to mark the 80th anniversary of this fateful event of November 1938, during which Nazis and ordinary Germans murdered more than 100 Jews and destroyed thousands of synagogues, Jewish institutions, stores and homes across Germany. 
Reaction to the conference was overwhelming positive.
"Many people in the field believe that we already know everything there is to know about Kristallnacht," one scholar said. "This conference reveals how much more there is to know and how the topic needs to be reopened and reexamined the ways that scholars here are doing."
A panel chair said remarked at how the event was "meticulously organized." It was a great contrast from other conferences, she said, which can often feel slapped together. 
 Several of the invited speakers expressed per email after they arrived home how much they appreciated content, format and organization of the conference.
The videos of all the conference presentations and discussion are posted on Center's website, while selected papers will be published in the 2019 volume of the Casden Institute Annual Review book series, published by Purdue University Press and co-edited by Steve Ross and Center Wolf Gruner.
Like this article? Get our e-newsletter.
Be the first to learn about new articles and personal stories like the one you've just read.