In memory of Auschwitz-Birkenau survivor Magda Weiss
Thu, 01/31/2019 - 2:06pm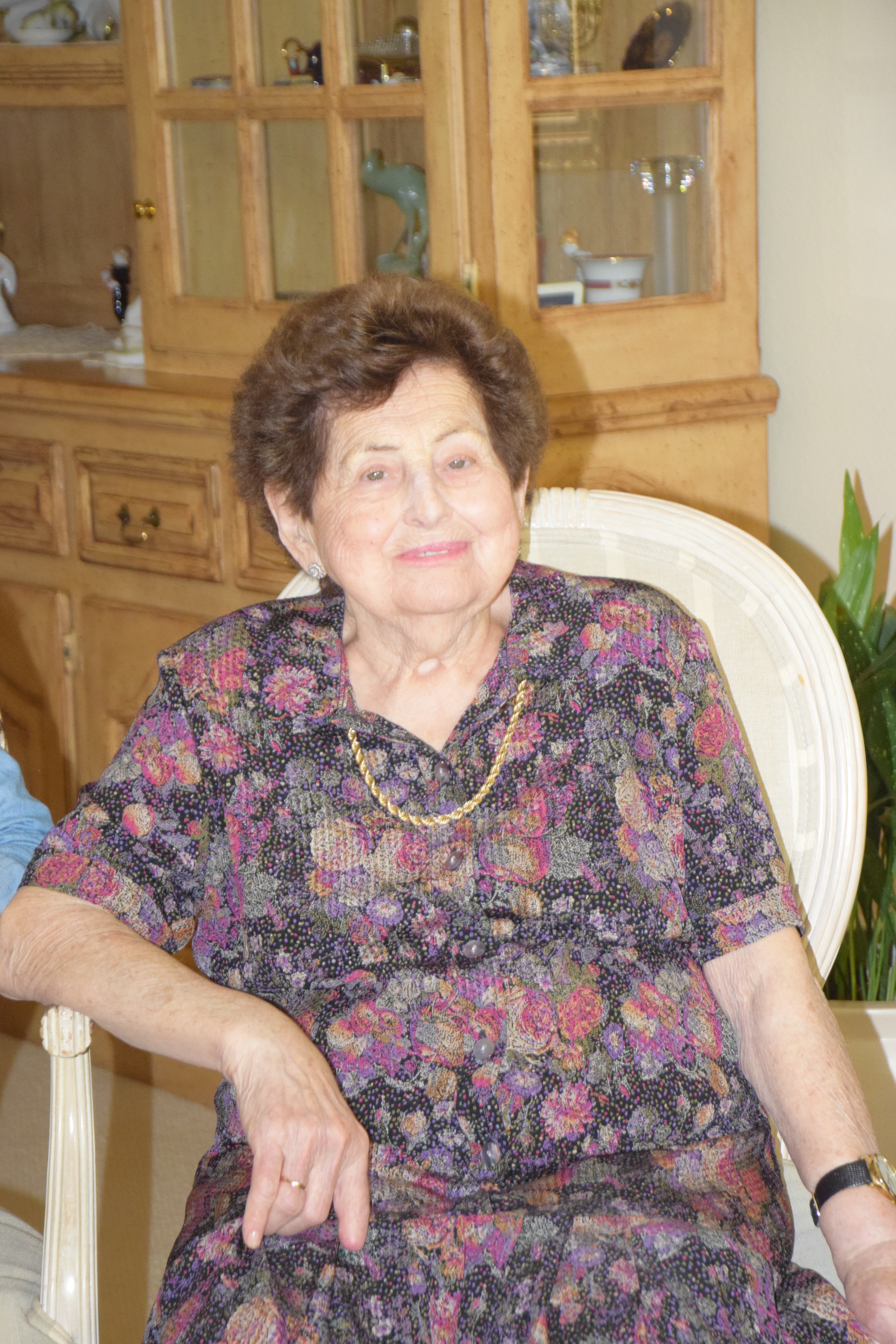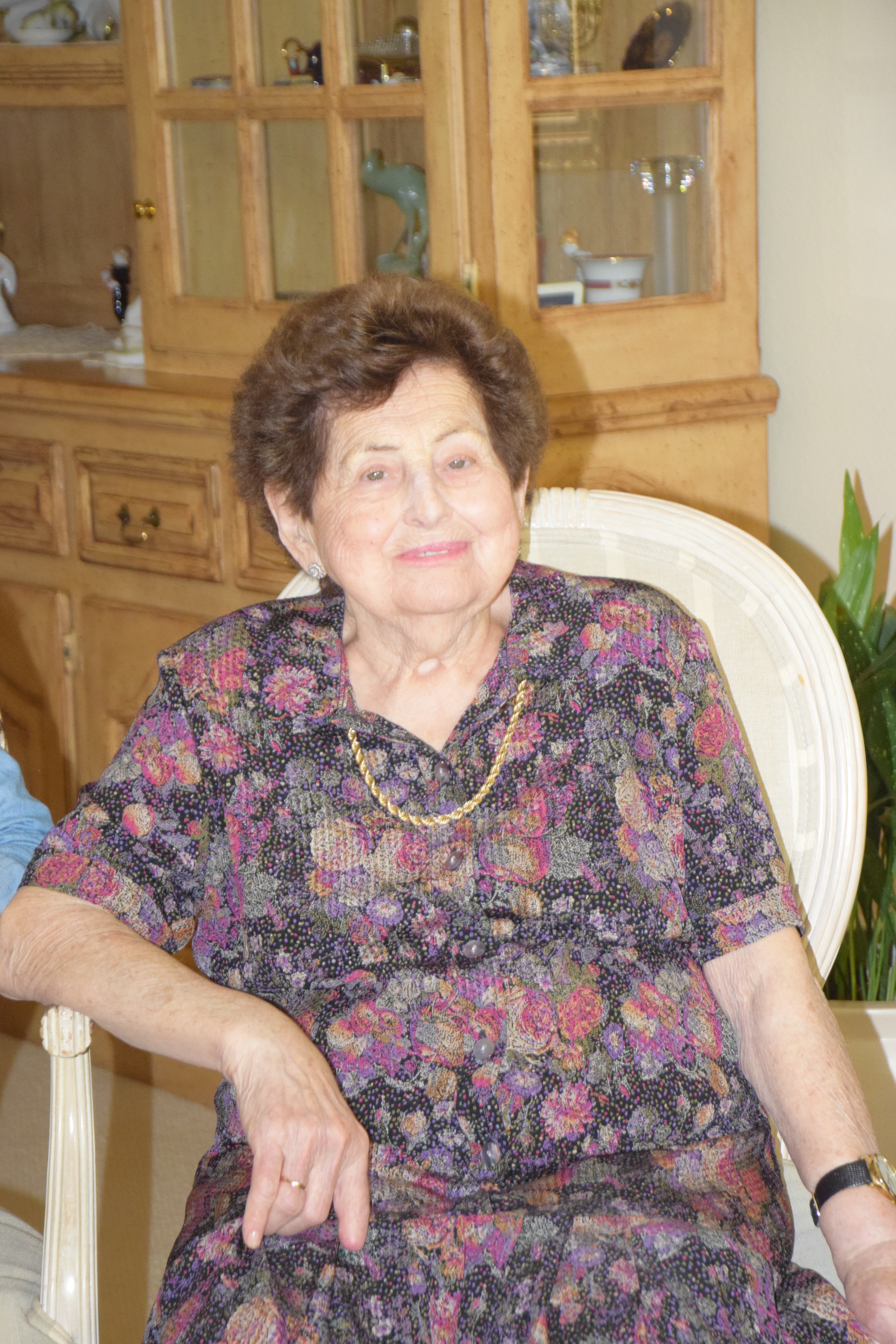 USC Shoah Foundation is saddened by the loss of Holocaust survivor Magda Weiss, who died Jan. 16. She was 95.
Born June 21, 1923, in Olcsva, Hungary, Weiss and her family were sent to the Mátészalka ghetto. She was then deported to the Auschwitz-Birkenau death camp before being liberated by Soviet armed forces.
Weiss, the mother of USC Shoah Foundation board member Suzi Weiss-Fischmann, gave her testimony to the Institute in 2015 from her home in Los Angeles. During the interview, she was surrounded by generations of loving family members that meant so much to her.
In her interview, Weiss spoke about the ordeal her family went through as they were taken from their home.
"Jews were collected and taken away," she said in her native Hungarian. "We had to use the bed linen to put our things in a bundle, and my daddy put it on his shoulder and that is how we went. The peasants around us were all crying. They were very sorry for us."
Part of her testimony is being used in a walking tour of the town of Mátészalka. Called IWalk, the program is produced by USC Shoah Foundation and enables visitors to learn about events that took place at specific locations as they tour sites.
Although she was at first reticent to tell her story, she understood the importance of sharing it. It was a testament to her courage that her memories will be preserved for future generations.
Like this article? Get our e-newsletter.
Be the first to learn about new articles and personal stories like the one you've just read.