In memory of Walter P. Loebenberg, founder of the Florida Holocaust Museum
Mon, 02/04/2019 - 3:35pm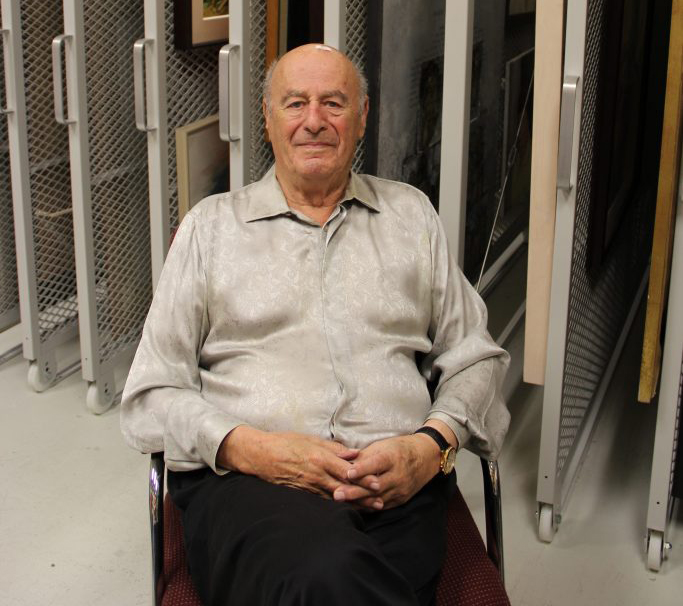 USC Shoah Foundation is saddened by the recent loss of Walter P. Loebenberg, a friend of the Institute and a Holocaust survivor who, after finding refuge in the United States, went on to open the Florida Holocaust Museum, one of the largest Holocaust museums in the nation. He was 94.
Born on May 22, 1924 in Waechtersbach, Germany, Loebenberg grew up in Frankfurt, where he witnessed the crackdown against the Jewish people and the horrors of Kristallnacht firsthand. Then just 14 years old, he rode his bicycle every morning to a bakery where he found apprenticeship after he was removed from his school by antisemitic policies. On Nov. 9, 1938, Loebenberg arrived to find the bakery empty and in shambles.
"They had smashed every dish," he said in his testimony, which was recorded in 1995 by the Florida Holocaust Museum and is stored in USC Shoah Foundation's Visual History Archive. "It was just a mess."
His experience is further chronicled in an IWitness activity on how individual lives were affected by Nazi ideology and how refugees participate in developing the cultures of their new countries. It inspired the course of the latter decades of Loebenberg's life.
Loebenberg, who died on Jan. 29, founded the Florida Holocaust Museum in 1992. It had long been his dream to provide quality Holocaust and human rights education to adults and students, thereby addressing  the dearth of such programming in his adoptive home of St. Petersburg, Florida. With the support of Edie, his wife of almost 62 years, and other community leaders, he rented space on the grounds of a Jewish community center.
The demand for programming, however, quickly outgrew this site. In 1998, the Florida Holocaust Museum relocated to its current location in the heart of downtown St. Petersburg.
Loebenberg fled with some of his family to America when he was 15, only to be trapped in limbo for weeks at a closed Ellis Island. A stranger kindly sponsored Loebenberg's entry into the country when relatives in the United States were unable to.
He would go on to serve in the Second World War, where his service was recognized with American citizenship and the honor of a Bronze Star. After the war, he settled in Chicago, where he met and married Edie and began a career that would support his numerous philanthropic efforts, for which he would be nominated for awards such as the Key to the City of St. Petersburg, the Tree of Life Award from the Jewish National Fund, the Humanitarian of the Year Award from the JCC and the Tampa Bay Business Committee for the Arts Award.
Edie died in 2010. Loebenberg is survived by his three children -- Sandy L. Mermelstein, Michael J. Loebenberg and David A. Loebenberg -- and seven great grandchildren.
Like this article? Get our e-newsletter.
Be the first to learn about new articles and personal stories like the one you've just read.