USC Shoah Foundation concludes '100 Voices to Remember' Twitter campaign
Mon, 07/15/2019 - 11:35am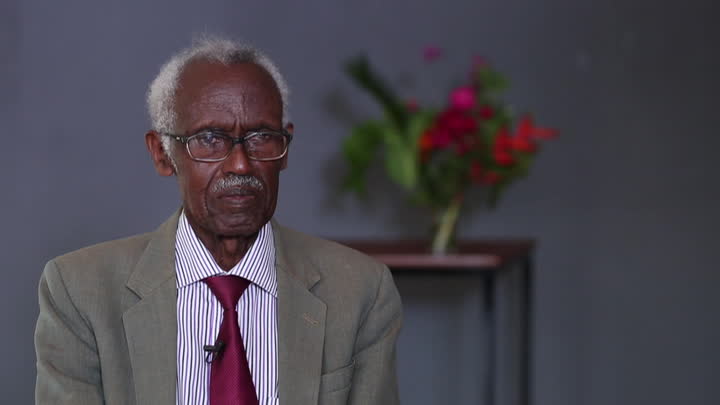 Today marks the last day of the USC Shoah Foundation's 100 Voices to Remember Twitter project, a string of daily quotes from a different witness of the 1994 Genocide Against the Tutsi in Rwanda for each day of its duration.
The atrocities claimed as many as one million lives over the course of about 100 days in 1994, when government-backed militias of ethnic Hutus went on a mass killing spree, targeting the country's next largest ethnic group, the Tutsis.
Edith Umugiraneza, a staff member of USC Shoah Foundation, proposed the project. She was born in Rwanda and survived the 1994 Genocide but lost most of her family, including her mother, oldest brother, cousins, nieces, grandparents and uncles.
The project received many positive reactions and drew thousands of engagements, with many people offering thoughtful messages and reflection.
"This is a noble course: greatly appreciated," said a Rwandan Twitter follower named Benedicto.
"Human cruelty and hate crimes = destruction of all that is human within us. It is so important to pass the stories and listen to them so that we may be reminded to use every opportunity to be kinder and more compassionate," said Cynthia Wroclawski.
"Rwanda stands as a testament to the utter failure and immorality of non-interventionism. After the Holocaust, the world said "Never Again." But we have to mean what we say. We need to have the courage to stand up to evil instead of run from it," said Suzuki Nathie.
Capping the campaign was a quote from Rwanda President Paul Kagame, who in 1994 led the revolt by the Rwandan Patriotic Front that ended the genocide. Kagame then guided the country on a grueling course of reconciliation.
"In 1994, there was no hope, only darkness," Kagame said in a speech marking the 25th Commemoration of the 1994 Genocide at the Kigali Genocide Memorial in April. "Today, light radiates from this place. How did it happen? Rwanda became a family once again.