CAGR Conference Summary - The Future of Holocaust Testimonies V (March 2019)
Sat, 11/30/2019 - 12:00am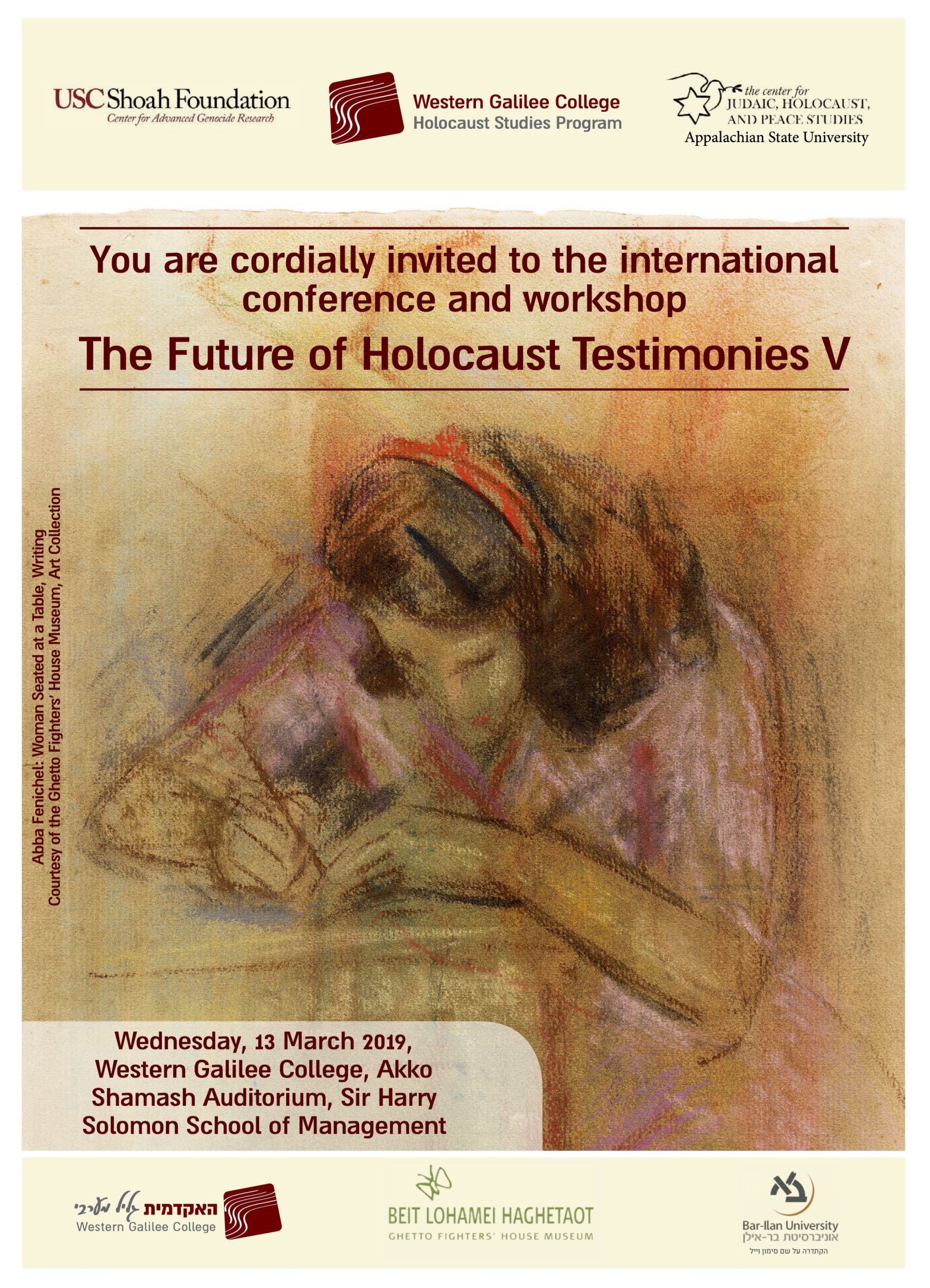 "The Future of Holocaust Testimonies V"
Western Galilee College, Akko, Israel
March 11-13, 2019

The USC Shoah Foundation Center for Advanced Genocide Research's founding director Wolf Gruner co-organized "The Future of Holocaust Testimonies V" conference with the Holocaust Studies Program at Western Galilee College, chaired by Boaz Cohen, and the Center for Judaic, Holocaust, and Peace Studies at Appalachian State University, directed by Thomas Pegelow Kaplan.
The three-day conference featured papers from 34 junior and senior scholars from ten countries, a keynote address by Professor Gerhard Weinberg (University of North Carolina, Chapel Hill), and a demonstration of and discussion about Dimensions in Testimony and its potential for research. The conference also included a visit to the The Ghetto Fighters' House and an introduction to the museum's exhibits and artifacts.
Throughout the conference, which featured new research on a variety of historical, geographical, and cultural cases, participants reflected on the challenges and opportunities presented by conducting research with video and audio testimonies and revealed many ways that testimonies allowed them to make new discoveries, raise new questions, introduce new perspectives, and challenge traditional conceptions and beliefs about the history of the Holocaust. Many presenters relied on testimonies from the USC Shoah Foundation Visual History Archive. Center-affiliated scholars who presented at the conference included Lukas Meissel, the Center's 2018-2019 Greenberg Research Fellow, and Yael Siman, a member of the 2017-2019 Interdisciplinary Research Week team.
Read the conference programhere.
Watch conference presentations here. 
View abstracts, photographs, and other conference materials on the conference website here.
This is the first of three brief summaries about the conferences co-organized by the USC Shoah Foundation Center for Advanced Genocide Research in 2019. 
Like this article? Get our e-newsletter.
Be the first to learn about new articles and personal stories like the one you've just read.