Auschwitz-Birkenau State Museum Staff Visit the Institute
Wed, 02/26/2020 - 4:02pm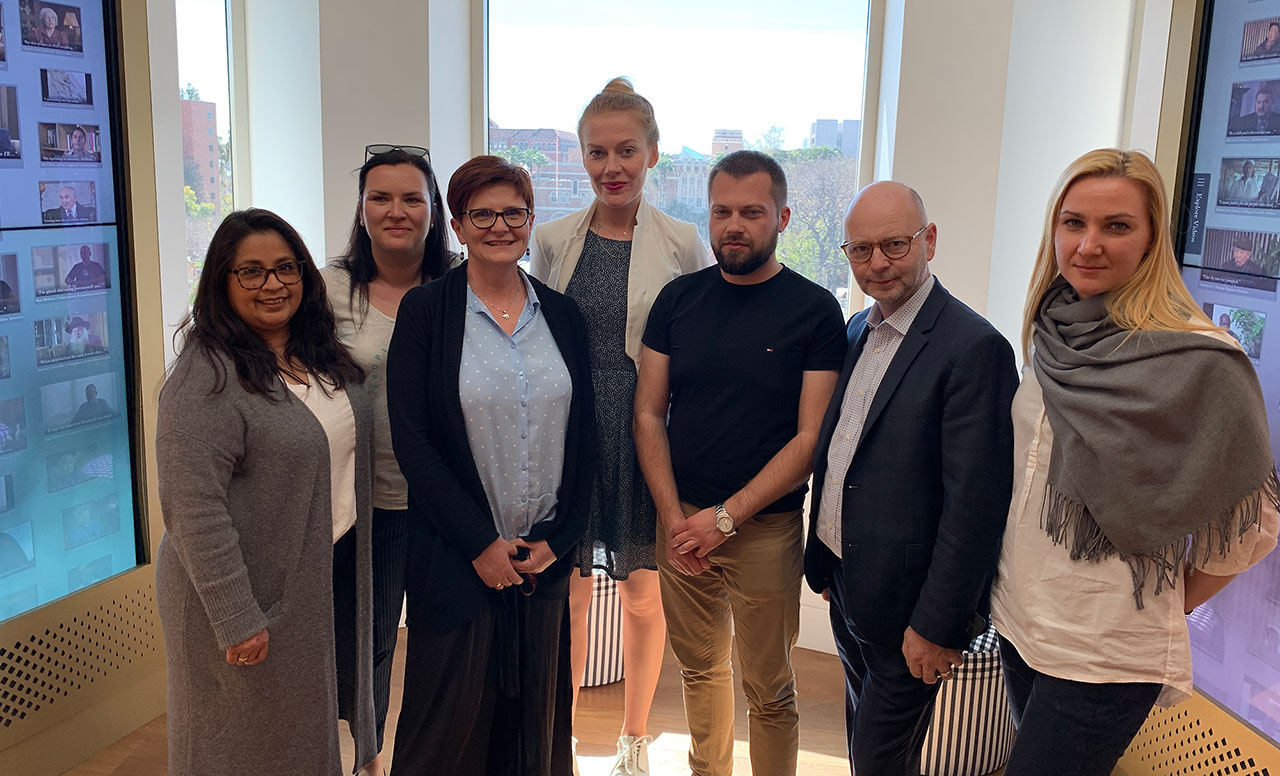 USC Shoah Foundation welcomed staff from the educational program at Auschwitz-Birkenau State Museum (ABSM) in Oświęcim, Poland, to its Los Angeles headquarters for a week-long collaboration that wrapped up February 26, 2020. The team included Anna Stańczyk, Katarzyna Odrzywołek, Tomasz Michaldo and Nathalia Tkachenko, accompanied by our educational liaison in Poland, Monika Koszynska who is also on staff at the Museum of the History of Polish Jews (POLIN) in Warsaw.
During the visit, both teams worked together to identify areas in their educational programming that can be enriched through partnership opportunities, such as planning educational content that ABSM will develop using testimonies from the Visual History Archive with guidance from the Institute. The Institute's team will also with their colleagues in Poland to produce and IWitness activity and an IWalk tour to complement the museum experience at ABSM.
The education program at the Auschwitz-Birkenau State Museum offers seminars, lectures and workshops, as well as thematic multimedia presentations, online lessons and publications. The museum is also a host site for the International March of the Living.
In April, the museum will unveil the opening of its new Education Pavilion, where educators and other visitors will also have full access to the Visual History Archive.
Like this article? Get our e-newsletter.
Be the first to learn about new articles and personal stories like the one you've just read.