Cambodian Genocide: 45 Years Later
Mon, 04/06/2020 - 4:11pm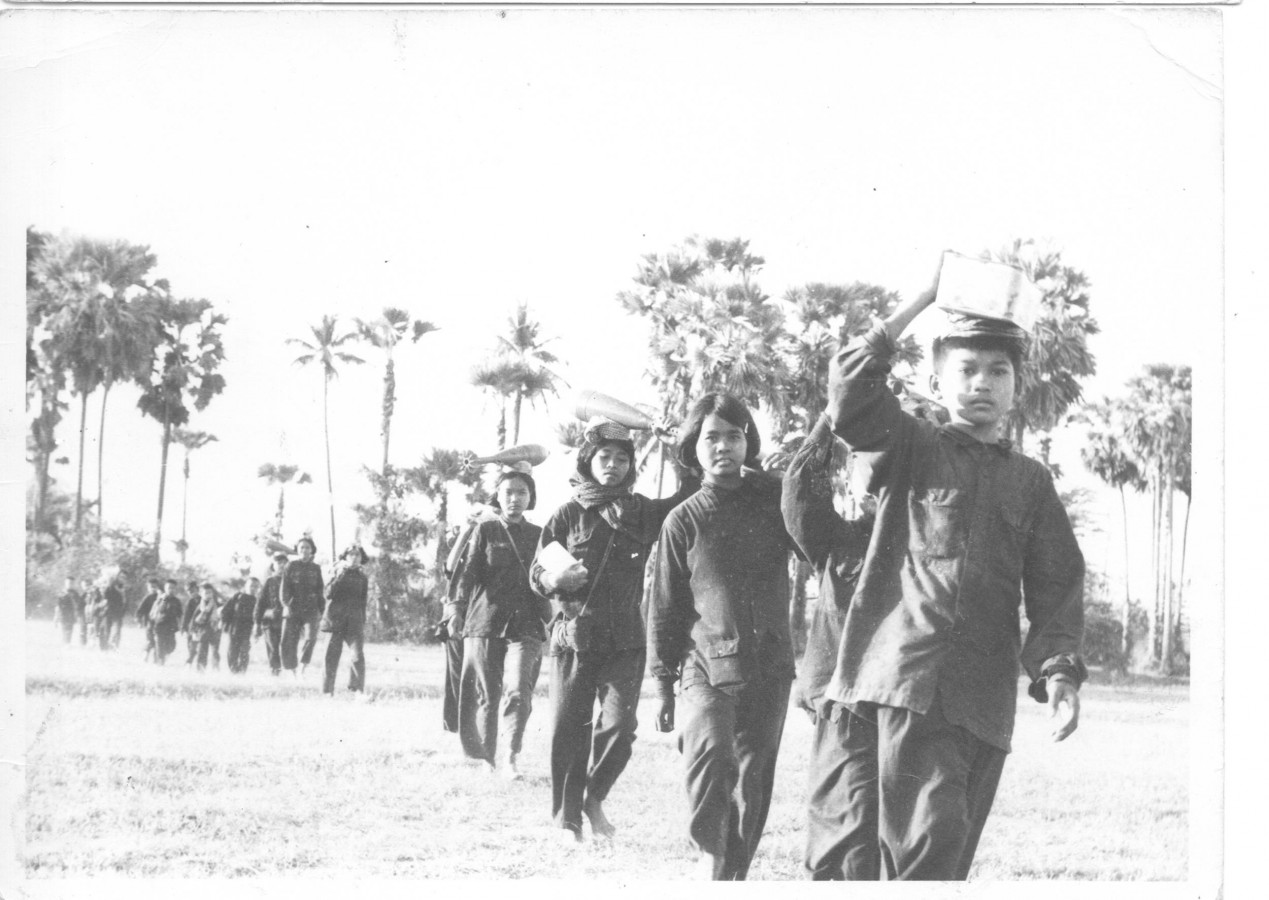 Forty-five years ago to the day, a communist regime known as the Khmer Rouge conquered the Cambodian capital of Phnom Penh. The occupation set in motion a four-year campaign of genocide that would wipe out 2 million people – a quarter of the country's population.
The Khmer Rouge emerged from the chaos of the Vietnam War to the east; its leadership was allied with North Vietnamese and Viet Cong opponents of American troops.   
Once the Khmer Rouge consolidated its grip on power, it set out to transform Cambodia into a classless society. The process began with the depopulation of entire cities and the forcible relocation of millions of people to farms and villages. Many starved to death or perished from diseases that swept the countryside. 
In 2017, USC Shoah Foundation added to its Visual History Archive five testimonies of Cambodian Genocide survivors. The testimonies were recorded in the United States in 2009, 2011, and 2015. All five interviewees witnessed firsthand the Khmer Rouge's evacuation of the capital city Phnom Penh that began on April 17, 1975, the forced marches that followed, and forced labor in horrific conditions in the northwest of the country.
To commemorate the atrocities, USC Shoah Foundation is spotlighting two educational activities for high school students that touch on the Cambodian Genocide. The activities are both stored in IWitness. Like all IWitness learning activities, they are available for free to all teachers who register.
Both activities are built around short clips of testimony from Cambodia Genocide survivors.
Forced Labor: Human Stories (30-minute activity for ninth- and tenth-graders)
The learning activity "Forced Labor: Human Stories" is anchored by the story of Danny Vong.
Teachers are advised to use it when introducing students to human rights violations or when discussing experiences related to slavery and forced labor.
In 1970, when he was 18, Danny Vong fled a village with his parents and 13 siblings to escape heavy fighting from the Cambodian Civil War pitting the Khmer Rouge against the U.S.-supported Cambodian government. For a few years the family took refuge in nearby Phnom Penh. Here, Vong became an apprentice to a goldsmith and helped sell cloth in a market.
Their new life crumbled when the Khmer Rouge overtook the city in 1975. Like millions of others, Vong and his family were relocated to the countryside, where they were forced to grow rice on a farm collective.
In his testimony, Vong – who was born Phat Huot Ung – said he never saw any killing, but did witness Khmer Rouge taking people away.
"Then I knew that was the end of their life," he said. "I always thought about survival. Day by day during the regime."
After the toppling of the Khmer Rouge regime in 1979, Vong wound up at a refugee camp in Thailand, where he met his wife, Tifany Theng. They eventually moved to Long Beach, California and opened a jewelry store.
Bearing Vong's story in mind, students using this mini-lesson learn about the Universal Declaration of Human Rights, a charter of basic rights adopted by the United Nations in the aftermath of World War II. The learning activity concludes with students writing a critical review of the declaration and discussing with classmates.
Migrants & Refugees  (30-minute activity for ninth- and tenth-graders)
The activity "Migrants & Refugees" delves into the meaning of these different categories of emigre, and helps students understand their  similarities and differences.
It is built around clips from two testimonies – Holocaust survivor Harry Evan-Stein and Cambodia Genocide survivor Phansy Peang.
Evan-Stein had fled from Austria to France just before World War II and became a member of the armed French resistance to Nazi Germany. After the war he migrated to British Mandate Palestine, now Israel. 
Phansy Peang became a refugee. Before the Cambodian Civil War, she and her 10 siblings were raised by well-to-do Buddhist parents who owned a flower shop in Phnom Penh. She married a factory manager.
On April 20, 1975 – three days after the fall of Phnom Penh -- the 28-year-old Peang and her family were forcibly moved to a commune, where her young daughter died of an infectious disease. Peang toiled on a line that built canals, dug rice paddies and demolished buildings. In 1977, she learned that her husband was shot and killed by the Khmer Rouge due to his having once been a factory director under a leader of the U.S.-backed Cambodian government.
After her liberation in 1979, Peang returned to Phnom Penh. But now she was alone, as her entire family had been killed. She moved to a refugee camp in Thailand, and eventually resettled in Long Beach, California, where she was interviewed by USC Shoah Foundation in 2009.
Students are asked to watch each testimony twice – once for the information conveyed, and again to take in nuances such as body language, facial expressions, voice and tone, while minding the background of the interviewees. They are asked to jot down words or phrases that come to mind during the activity. Students use these words and phrases to create poetry, which they are encouraged to share on social media.
Like this article? Get our e-newsletter.
Be the first to learn about new articles and personal stories like the one you've just read.