Florian Zabransky Awarded 2020-2021 Greenberg Research Fellowship
Mon, 07/06/2020 - 12:59pm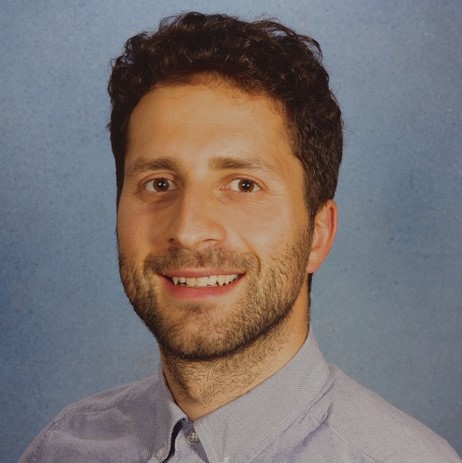 Florian Zabranksy, a PhD candidate at the Centre for German-Jewish Studies at the University of Sussex, United Kingdom, has been awarded the 2020-2021 Margee and Douglas Greenberg Research Fellowship at the USC Shoah Foundation Center for Advanced Genocide Research. He will be in residence at the Center in Spring 2021 in order to conduct research for his dissertation, which examines male Jewish intimacy during the Holocaust.
During his time at the Center, Zabransky will conduct research with Visual History Archive testimonies of survivors of the Holocaust in order to explore the intersection of intimacy, violence, and agency of Jewish men, focusing on the domains in which Jewish men asserted their agency through intimate acts. While he plans to focus his research on sexual relationships that were expressed through romance, sexual barter and sexualized violence, he also wants to expand the conception of male Jewish intimacy by examining notions of closeness, nakedness, cramped sleeping conditions, fatherhood, circumcision, as well as sterilization and castration experiments. In recent years there has been an increasing focus on gender relations, sexuality, and sexual violence in the field of Holocaust Studies, and Zabranksy's project is innovative in its focus on the gendered experience of male Jews and its combining of the history of sexuality and emotions. He plans to supplement his research with testimonies with research from other sources, including memoirs, pictures, and court documents.
Zabransky earned his BA in Social Economy from Hamburg University and his Master's degree in Sociology from Goethe University Frankfurt. In his Master's thesis, he examined masculinities in concentration camps, exploring how inmates reasserted their male identity through sexuality and sports, among other practices. He currently holds the Clemens N. Nathan doctoral scholarship at the Centre for German-Jewish Studies at the University of Sussex.
Zabransky has presented his work at a number of international conferences and has won multiple fellowships and awards for his research, most recently the Joseph Wulf Fellowship at the Center for Holocaust Studies at the Institute for Contemporary History in Munich and the House of the Wannsee Conference. He has also published a number of articles, and a book chapter on male Jewish teenage sexuality in Nazi Germany is forthcoming this year.
In addition to his robust research, Zabransky has also worked at institutions commemorating the Holocaust in recent years, such as the concentration camp memorial site Neuengamme near Hamburg and the Anne Frank Educational Centre in Frankfurt.
The Margee and Douglas Greenberg Research Fellowship is awarded annually to an outstanding advanced-standing Ph.D. candidate from any discipline for dissertation research focused on testimony from the USC Shoah Foundation Visual History Archive and other unique USC research resources. The fellowship enables the recipient to spend one month in residence at the USC Shoah Foundation Center for Advanced Genocide Research during the academic year and to deliver a public lecture about his or her research. It was the first endowed fellowship at the USC Shoah Foundation Center for Advanced Genocide Research, first awarded in 2014.
Like this article? Get our e-newsletter.
Be the first to learn about new articles and personal stories like the one you've just read.