Lauren Cantillon Awarded 2020-2021 Katz Research Fellowship in Genocide Studies
Mon, 07/06/2020 - 1:34pm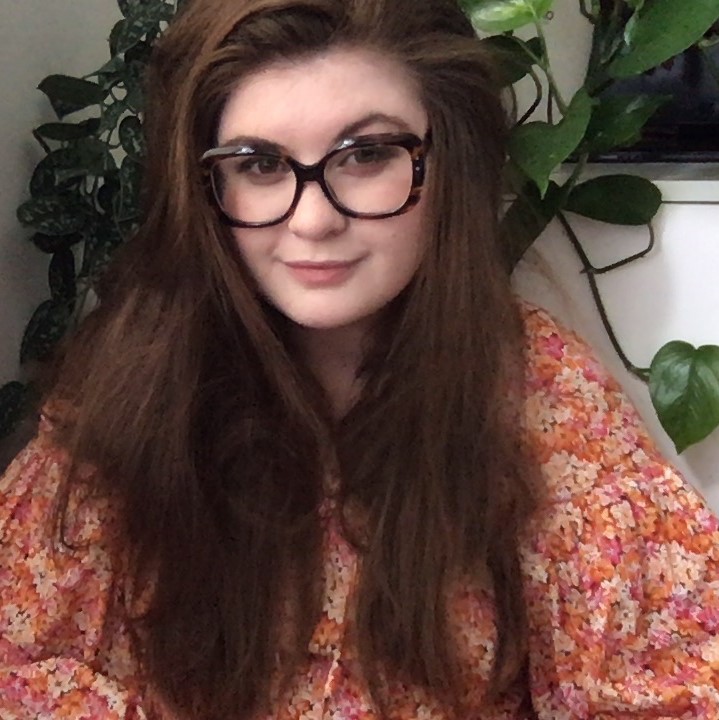 Lauren Cantillon, a PhD candidate in the Department of Culture, Media and Creative Industries at King's College, London, has been awarded the 2020-2021 Robert J. Katz Research Fellowship in Genocide Studies at the USC Shoah Foundation Center for Advanced Genocide Research. She will be in residence at the Center in Spring 2021 in order to conduct research for her dissertation, entitled "Remembering and Remediating Women's Stories of Sexual Violence during the Holocaust."
During her time at the Center, Cantillon will focus on how women narrate, express, and embody their recollections of sexual violence during the Holocaust. She will explore the Visual History Archive testimonies to analyze the emotions connected to women survivors recounting their experiences of sexual violence. She plans to examine not only the words these women use to discuss their experiences, or the historical facts within those experiences, but also what else the testimonies convey, such as the emotions and expressions that are visible or audible through the body language, voice, or silence of the survivor. In the scholarly literature about sexual violence during genocide and mass violence, shame is a dominant motif. Cantillon is interested to discover what women survivors express besides, or beyond, shame. Testimonies are just one media genre that she is investigating in her research. She is also examining audio interviews, public speeches, diaries, and memoirs. In her wider project, in addition to exploring how sexual violence during the Holocaust is remembered, she also wants to explore the "infrastructures of forgetting" within cultural institutions, including museums and archives.
Cantillon earned her BA in English and her MA in Jewish History from Queen Mary University of London. Her research interests include memory and emotion, gender, remembering and re-mediations of genocide, narrative and identity, cultural infrastructures of forgetting, and taboos. She is the recipient of the Thomas Arno Award of the Worshipful Company of Haberdashers, and the Leo Baeck Institute MA Scholarship. Since 2019, she's been involved with the King's College London Arts and Humanities Research Institute.
The Robert J. Katz Research Fellowship in Genocide Studies is awarded annually to an outstanding advanced-standing Ph.D. candidate from any discipline for dissertation research focused on testimony from the USC Shoah Foundation Visual History Archive and other unique USC research resources. The fellowship enables the recipient to spend one month in residence at the USC Shoah Foundation Center for Advanced Genocide Research during the academic year and to deliver a public lecture about his or her research. The fellowship is named after long-time volunteer and former Board of Councilors Chair Robert J. Katz in recognition of his service to the Institute.
Like this article? Get our e-newsletter.
Be the first to learn about new articles and personal stories like the one you've just read.