USC Shoah Foundation Offers Dimensions in Testimony to Online Students and Educators in IWitness
Wed, 11/11/2020 - 1:33pm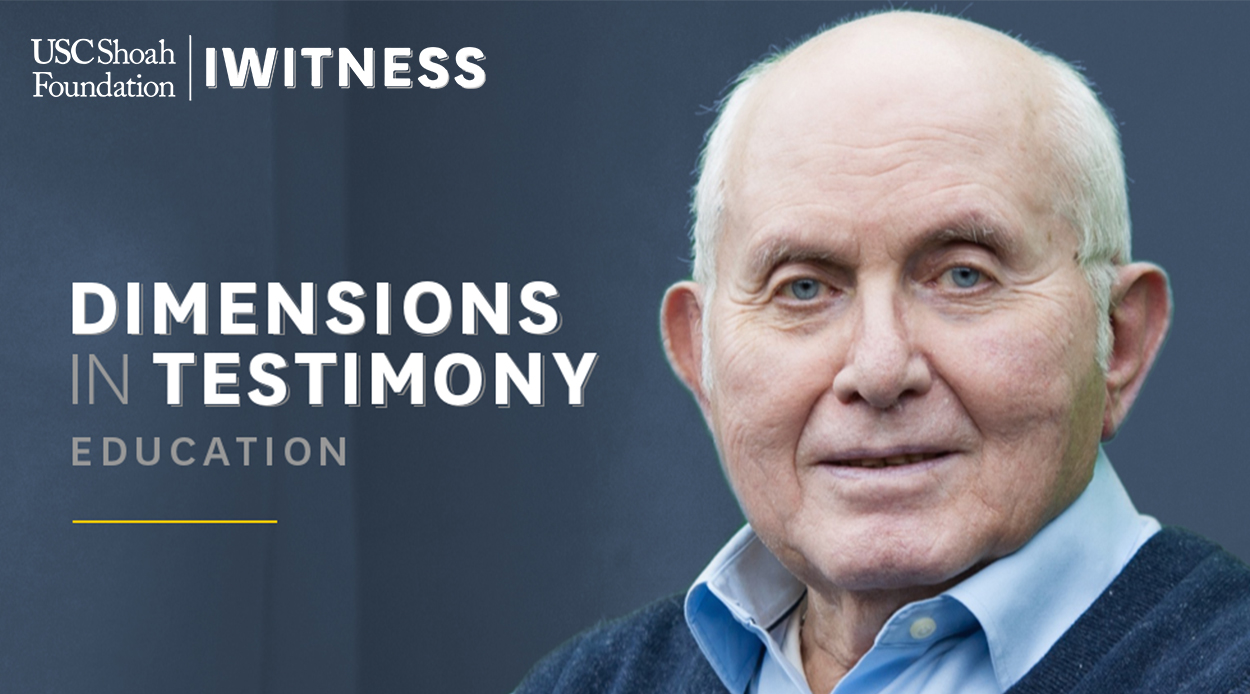 USC Shoah Foundation has launched a path-breaking online teaching tool to enable students and educators to ask questions that prompt real-time recorded responses from Holocaust survivor Pinchas Gutter.
The tool will be available at no cost through a new activity in the Institute's flagship educational website, IWitness.
A webinar to be held on November 12 will be teachers' first opportunity to use Dimensions in Testimony interactive biographies online rather than in-person in a museum, a strategic development given the current need for distance learning as a result of the COVID-19 epidemic.
"The pairing of Dimensions in Testimony and IWitness technology makes it possible for teachers to guide their students to come up with questions of their own—and from their own homes" says Stephen Smith, Finci-Viterbi Executive Director at USC Shoah Foundation. "Teaching with testimony is now more immediate and effective than ever before."
This development of the new tool was made possible through the generous support of The Snider Foundation.
The November 12 webinar will teach educators how to access the new resource, learn strategies to integrate the technology into their curriculum, and engage with the student activity, "A Conversation with Pinchas Gutter."
Gutter is a survivor of six German Nazi concentration camps who now lives in Toronto, Canada.
Like this article? Get our e-newsletter.
Be the first to learn about new articles and personal stories like the one you've just read.