Two USC Students Will Share the 2021 Beth and Arthur Lev Student Research Fellowship
Wed, 06/30/2021 - 6:00pm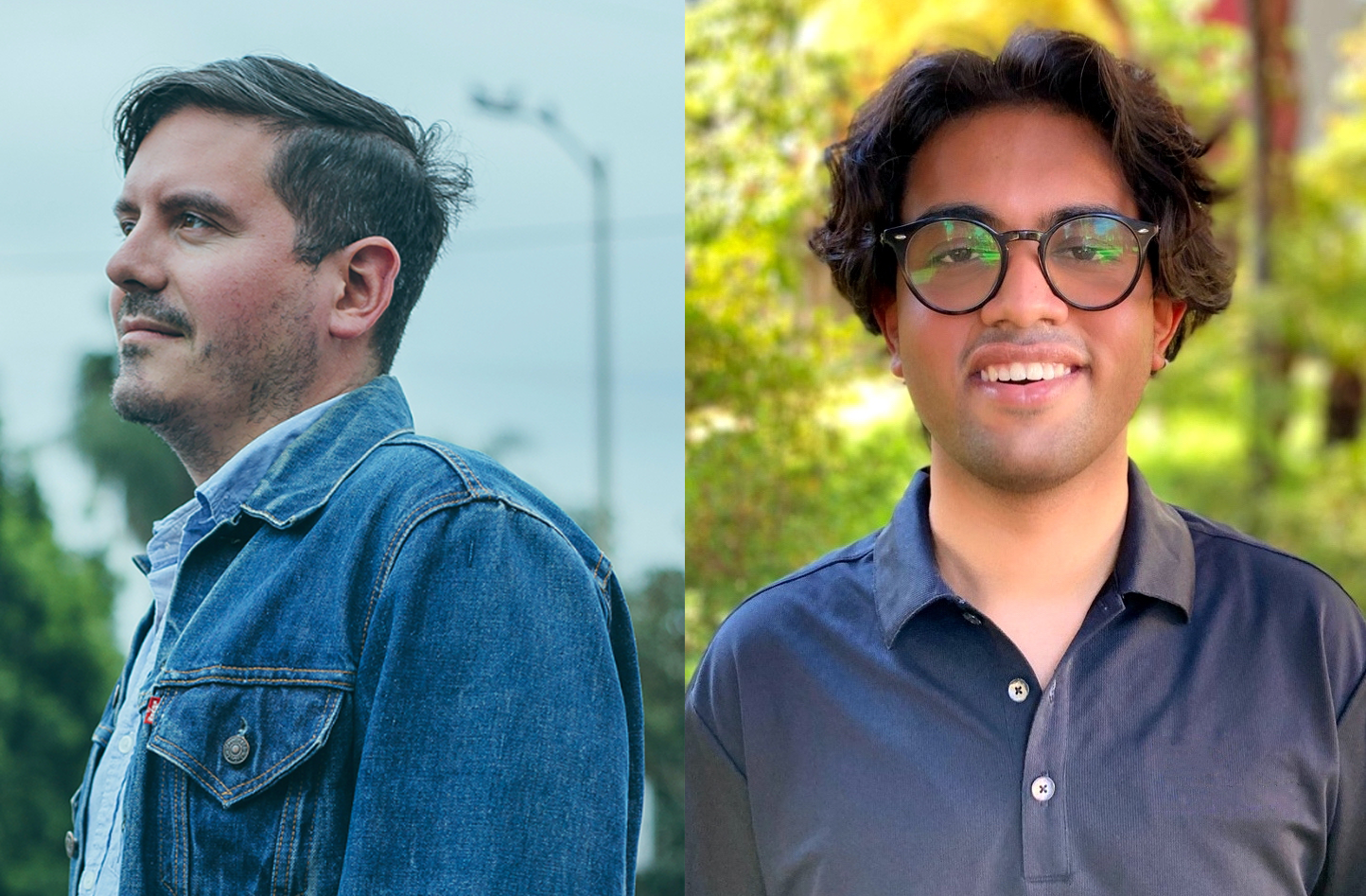 Two USC scholars – graduate student Nicholas Bredie and undergraduate student Atharva Tewari – will share the Beth and Arthur Lev Student Research Fellowship for Summer 2021.
The Beth and Arthur Lev Student Research Fellowship provides support for USC students at any academic level and from any discipline to conduct a month of research in residence at the USC Shoah Foundation Center for Advanced Genocide Research focusing on testimonies of the USC Shoah Foundation Visual History Archive (VHA) and/or other related USC resources and collections. Due to the ongoing impacts of COVID, the residency of these scholars will be virtual. Both will give a public talk about their summer research during the Spring 2022 semester.
Nicholas Bredie is a PhD candidate in the Literature and Creative Writing Program at USC. Bredie plans to use research he conducts with the Holocaust testimonies in the Visual History Archive to contribute to a hybrid work of fiction and non-fiction centered around the life history of his great aunt, who was murdered in 1945 in the Neuengamme concentration camp. Her life took many intriguing twists and turns. Bredie will research some of the prominent experiences, places, networks, and journeys in her life story to see what the testimonies by survivors may reveal about what his aunt might have experienced. 
Nicholas Bredie is the author of Not Constantinople (Dzanc Books), a novel based on his three years living in Istanbul, Turkey. The book was named one of the best of 2017 by The Morning News and received praise from Viet Thanh Nguyen, T. C. Boyle, Paul La Farge, and Aimee Bender. With Joanna Howard, he was the co-translator of Frédéric Boyer's novella Cows (Noemi Press). His fiction and non-fiction writing has been published widely, appearing  in The Believer, The Brooklyn Rail, Fairy Tale Review, Opium, and Puerto del Sol, among others. He earned a BA in Philosophy at Columbia University in 2005, an MFA in Literary Arts at Brown University in 2009, an MA in English Literature at USC in 2018, and expects to defend his dissertation during the 2021-2022 academic year. 
Atharva Tewari will be a junior in the Fall 2021 semester. He is majoring in Global Studies and Journalism with a research focus on South and Southeast Asia. He plans to conduct research with the USC Shoah Foundation's interviews with survivors of anti-Rohingya mass violence in Fall 2017.  Tewari is the Center's first research fellow to focus exclusively on the Rohingya testimonies, and there are many themes he is hoping to explore, such as whether survivors discuss the legal and extra-legal policies Burma set in place to discriminate and exclude the Rohingya from civil and social life. 
Atharva Tewari's research draws on his global studies coursework, journalistic and ethnographic training, and builds on his experience and interest working with refugees. As a high school student, he did relief work at a makeshift Rohingya refugee camp in Delhi. In 2021, after the military coup in Burma, he pursued a semester-long project for USC Annenberg Media to document the country's present situation through the eyes of Burmese students. He also co-founded a project to document the stories of generations of families who hailed from Chiniot, Pakistan, and were forced to flee their hometown during the partition of India and who settled throughout India. The narratives will be compiled into a book as a part of a project supported by the Chinioti society in Haridwar, India. Tewari is planning to bring his interest in the themes of citizenship, belonging, displacement, political and social marginalization to the Rohingya testimonies. 
Like this article? Get our e-newsletter.
Be the first to learn about new articles and personal stories like the one you've just read.