Two Sides of Survival Nets Best Documentary Prize at Angeles Film Festival
Wed, 09/01/2021 - 5:58pm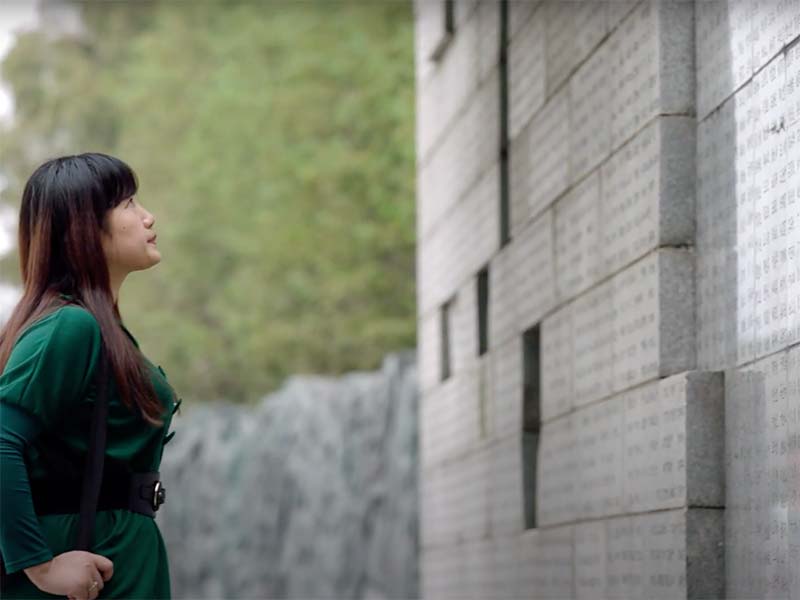 The documentary Two Sides of Survival just landed Winner of Best Documentary Short at the Angeles Film Festival.
Produced by USC Shoah Foundation, Two Sides of Survival brings together stories from the East and West, chronicling how Jews who fled the Nazis in Europe, and Chinese who were threatened by Japanese occupation, improbably found refuge close to one another in the 1930's and during World War II.
The film describes how more than 18,000 Jews who escaped Nazi oppression in Europe found refuge in Shanghai at the same time that, just 300 kilometers away, some 250,000 imperiled Chinese citizens were being protected from Japanese occupation forces in a safety zone created by European and American expatriates.
In the film Holocaust Survivor Sigmund Tobias, who was a child when his parents escaped Europe to take up residence in Shanghai, described how China provided critical refuge when so many other countries were turning Jews away.
"We felt very fortunate…had we not found safe haven in China, many of us would not have survived. Even though our life in Shanghai during the Second World War was not easy, I am grateful to the Chinese people for letting us live peacefully among them during that terrible time," Tobias said.
Two Sides of Survival was executive produced by Stephen Smith, Finci-Viterbi Endowed Executive Director of the USC Shoah Foundation, Ceci Chan, USC Shoah Foundation Executive Committee Member, and Ming Hsieh, USC Trustee, and directed by Violet Feng and Amanda Pope.
Smith says the film shows how people experiencing horrendous events in vastly different parts of the world not only ended up in close proximity—but ended up having much in common.
"The disparate stories of Nanjing and Shanghai are bound by their location in China, but moreover by a universal story of survival, resistance and resilience that the world must hear," he said.
Ceci Chan described the motivation behind the making of the film.
"We made the film to remind people of the need to be kind. We see how Mr. Zhang Yongpei relished his boyhood friendship with the Jewish refugee children. The message is that we are all human beings. We need to respect and care for one another." she said.
Shanghai native Feng said she grew up learning of the Nanjing Massacre and Jewish refugees escaping WWII in Shanghai. In directing the film, she said she hoped to tell the extraordinary stories free from any political narratives subsequently attached to them.
"East and West, Asian and Europe, these stories originated from vastly different places and different times in history. But hopefully this film is a reminder that they are all connected because it's one pain and one humanity," she said. 
A Chinese-language version of the film has been produced in anticipation of a future release in China.
Like this article? Get our e-newsletter.
Be the first to learn about new articles and personal stories like the one you've just read.