Back to School Activities to Help Teachers Address Critical Contemporary Issues
Wed, 09/08/2021 - 4:27pm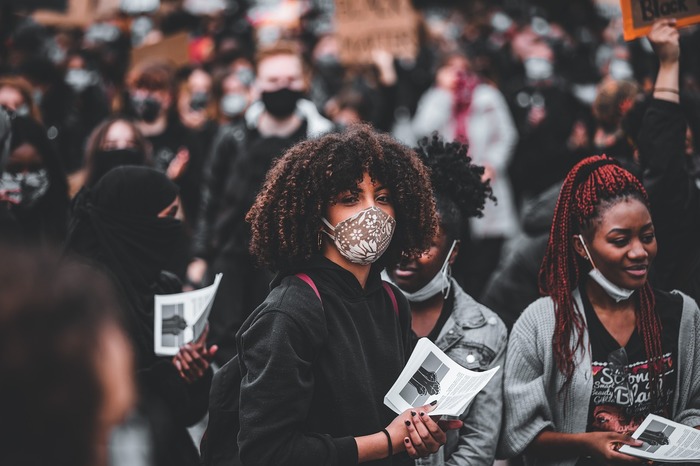 USC Shoah Foundation today launches its 2021-2022 Back to School package, a suite of testimony-based resources on IWitness to help educators navigate the complex issues created by the Covid-19 pandemic and surfaced by the recent upsurge in social movements demanding racial justice.
This year's classroom activities and educator professional development modules are based on testimony from the Visual History Archive that help students to critically evaluate historical context, consider various perspectives and impacts, and reflect on personal connections.
"In this uncertain time educators are looking for meaningful ways to connect with students, to build supportive classroom communities, to bridge conversations about the experiences of these unprecedented times, and to deepen engagement with curriculum," said Lesly Culp, head of education programs at USC Shoah Foundation. "Through our testimony-based content and digital access, IWitness is positioned to fill this need as teachers navigate the return to in-person schooling."
As the USC Shoah Foundation's main portal to testimony-based educational resources, IWitness serves as a critical tool in the Institute's education outreach efforts that has resulted in worldwide reach of more than 100,000 educators and 10 million students.
The 2021-2022 Back-to-School package comprises two main activities: Bonding Through Adversity, in which students are guided to reflect on the bonding effect of shared adverse experiences, and My Primary Source, where students are taught to evaluate various secondary and primary sources to widen their perspective of a historical event.
In the Bonding Through Adversity activity, students read an excerpt from The Children of Willesden Lane, the story of Lisa Jura, a 14-year-old Austrian Jewish refugee who survived the Holocaust and then pursued her dream to become a concert pianist. Written by Lisa's daughter, Mona Golabek (herself a virtuoso concert pianist and radio host), the story demonstrates how personal interests around musical performance gave her a sense of purpose and helped her maintain the resilience needed to overcome adversity.
The My Primary Source activity helps students develop an understanding of how we learn about history and the various ways in which it is documented. Students will evaluate various secondary and primary sources—including testimony—to widen their perspective of a historical event, and then create their own primary source in the form of an audio-visual testimony (video essay) about their own experiences during the COVID-19 pandemic era. This activity includes the testimony of Ivy Schamis, a survivor of the February 14, 2018, Marjory Stoneman Douglas High School shooting. The activity will be released on September 14, 2021.
Like this article? Get our e-newsletter.
Be the first to learn about new articles and personal stories like the one you've just read.