On this Date in History: The Rwandan Patriotic Army Invades Rwanda
Fri, 10/01/2021 - 3:59pm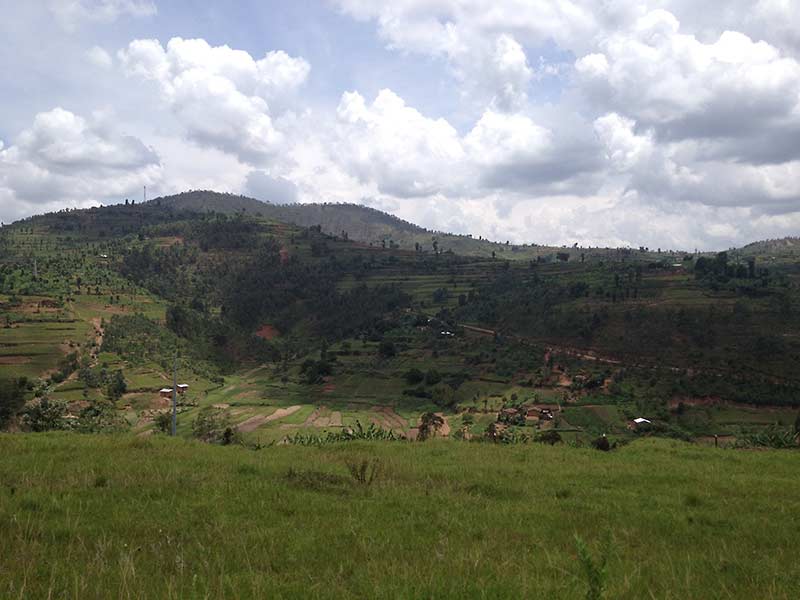 Today, October 1st, marks the day in 1990 that Rwandan Patriotic Front troops crossed into Rwanda from neighboring Uganda and the beginning of a sequence of events that culminated in the 1994 Genocide Against the Tutsi that claimed as many as one million lives over the course of approximately 100 days.
USC Shoah Foundation's Rwanda Archive and Education Program, a landmark initiative in partnership with Aegis Trust and the Kigali Genocide Memorial, has been at the forefront of recording and preserving testimonies related to the genocide.
The Institute's Visual History Archive now contains 135 indexed and searchable interviews, one of which was given by Edith Umugiraneza, who today indexes Rwandan testimonies for USC Shoah Foundation. On the eve of October 1st anniversary, she described how the events that began that day, when she was a high school student, were to profoundly change her life.
"Since then, my life has never been the same. At my young age, I started witnessing acts of prejudice, hatred, and discrimination against Tutsis of all ages. I started living in infinite fear."
The Rwanda Archive and Education Program's most recent collection efforts center on a new partnership with producer Richard Hall, who recently donated to the Visual History Archive seven new testimonies stemming from interviews he collected for The 600: The Soldiers' Story, a film he wrote and produced about an elite unit of 600 Rwandan Patriotic Army (RPA) soldiers trapped behind enemy lines at the outset of violence in 1994 and their efforts to rescue civilians from the slaughter.
Hall is currently working with USC Shoah Foundation to integrate more of the 70 testimonies he recorded for The 600: The Soldiers' Story, which is currently available for streaming on Amazon Prime Video, Apple TV, and other streaming services.
In the following clip, Yvette Rugasaguhunga, a Tutsi survivor, and Jacob Tumwine, an RPA liberator, discuss the October 1st invasion and its lasting impact.
Like this article? Get our e-newsletter.
Be the first to learn about new articles and personal stories like the one you've just read.