Lilia Tomchuk Awarded 2021-2022 Greenberg Research Fellowship
Mon, 01/03/2022 - 5:00pm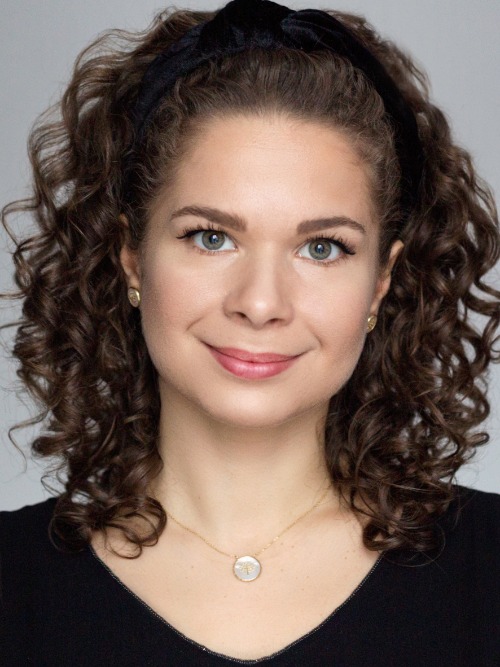 Lilia Tomchuk, a PhD candidate at the Fritz Bauer Institute at Goethe University Frankfurt, has been awarded the 2021-2022 Margee and Douglas Greenberg Research Fellowship at the USC Dornsife Center for Advanced Genocide Research. She will be in residence at the Center in Spring 2022 in order to conduct research for her dissertation, which is entitled "Dimensions of Jewish Women's Experiences During the Holocaust in Occupied Ukraine."
During her time at the Center, Tomchuk will draw on testimonies from the USC Shoah Foundation Visual History Archive's Holocaust collection to illuminate the experiences of Jewish women in the Romanian-occupied area of Transnistria during World War II. Approaching this topic with a multitude of research questions, Tomchuk plans to research the perspectives of Jewish women on themes such as sexuality, motherhood, health and medical care, social interactions, and resistance. She is interested to see what patterns she discovers in how women recall, explain, interpret, and narrate their past experiences. Focusing on gender as a category of analysis, Tomchuk hopes her research will reveal the diversity of voices, experiences, and reactions of Jewish women in Transnistria.
Tomchuk earned her MA in History and Spanish at Goethe University Frankfurt, receiving the Best Thesis Award. Her master's thesis focused on sexual violence against Jewish women during the Holocaust in occupied Ukraine. For that research, she used the USC Visual History Archive testimonies extensively. Tomchuk is fluent in Ukrainian, Russian, German, English, and Spanish. She has a publication forthcoming on Roma women's recollections of helping Jews during the Holocaust in Transnistria, which will be published in the edited volume Micro-Historical Perspectives on an Integrated History of the Holocaust.
The first endowed fellowship established at the Center in 2014, the Margee and Douglas Greenberg Research Fellowship is awarded annually to an outstanding advanced-standing Ph.D. candidate from any discipline for dissertation research focused on testimony from the USC Shoah Foundation Visual History Archive and other unique USC research resources. The fellowship enables the recipient to spend one month in residence at the USC Dornsife Center for Advanced Genocide Research during the academic year and to deliver a public lecture about their research.
Like this article? Get our e-newsletter.
Be the first to learn about new articles and personal stories like the one you've just read.