Charlotte Kiechel Awarded 2021-2022 Katz Research Fellowship in Genocide Studies
Mon, 01/03/2022 - 5:05pm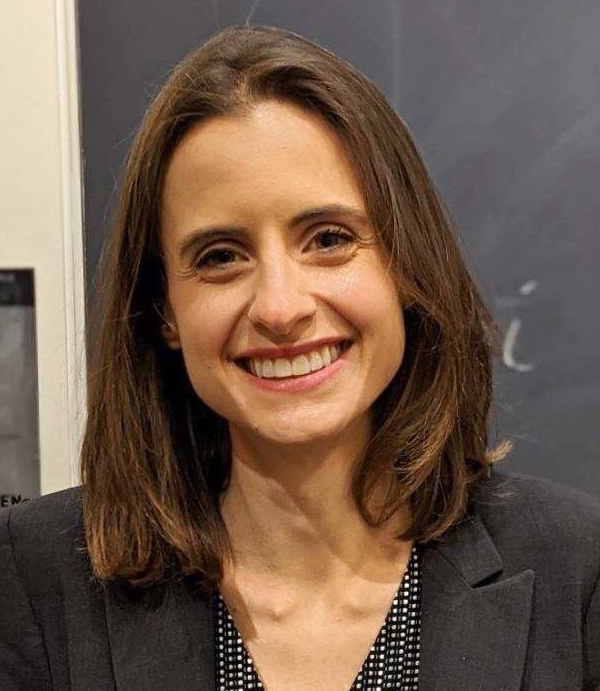 Charlotte Kiechel, a Ph.D. candidate in Global History at Yale University, has been awarded the 2021-2022 USC Shoah Foundation Robert J. Katz Research Fellowship in Genocide Studies. She will be in residence at the USC Dornsife Center for Advanced Genocide Research in Spring 2022 to conduct research related to her dissertation, which is entitled "The Politics of Comparison: Holocaust Memory and Visions of 'Third World' Suffering, 1950-1995."
During her time at the Center, Kiechel plans to delve into the USC Shoah Foundation Visual History Archive's collection of testimonies by survivors of the 1994 genocide against the Tutsi in Rwanda. Kiechel will study whether and how survivors and witnesses reference the Holocaust in their testimonies. Do survivors draw on the Holocaust to contextualize their experiences? Do their testimonies reflect, influence, or extend international anti-genocide discourse? Part of Kiechel's research, which offers a global perspective on the uses and afterlives of Holocaust memory, explores how references to past Nazi crimes often structure broader genocide prevention and human rights discourse. She is particulary interested in examining how the history and memory of the Holocaust are used as part of these discoursees in non-Western or global contexts, such as Rwanda's nationalized memory culture. 
Kiechel earned her B.A. from Williams College, majoring in History and Asian Studies. She earned her M.A. and M.Phil. in History from Yale University. Her research interests include Holocaust and genocide studies, human rights, and modern European cultural and intellectual history. She has been awarded multiple fellowships, awards, and grants in her academic career by institutions including the Max Planck Foundation, DAAD, the Center for Jewish History, the Museum of Jewish Heritage, and the Fondation pour la mémoire de la Shoah. In the 2020-2021 academic year, Kiechel was awarded a fellowship at Yale University and the P.E.O. Scholar Award from P.E.O International. In December 2021 she was one of the organizers of the conference, "Reckoning with Empire: The Right to Self-Determination in Historical View" at Yale University.
The USC Shoah Foundation Robert J. Katz Research Fellowship in Genocide Studies is awarded annually to an outstanding advanced-standing Ph.D. candidate from any discipline for dissertation research focused on testimony from the USC Shoah Foundation Visual History Archive and other unique USC research resources. The fellowship enables the recipient to spend one month in residence at the USC Shoah Foundation and the USC Dornsife Center for Advanced Genocide Research during the academic year and to deliver a public lecture about his or her research. The fellowship is named after long-time volunteer and former USC Shoah Foundation Board of Councilors Chair Robert J. Katz in recognition of his service to the USC Shoah Foundation.
Like this article? Get our e-newsletter.
Be the first to learn about new articles and personal stories like the one you've just read.