USC Shoah Foundation to host two summer events in Aspen, Colorado
Mon, 08/08/2022 - 11:30am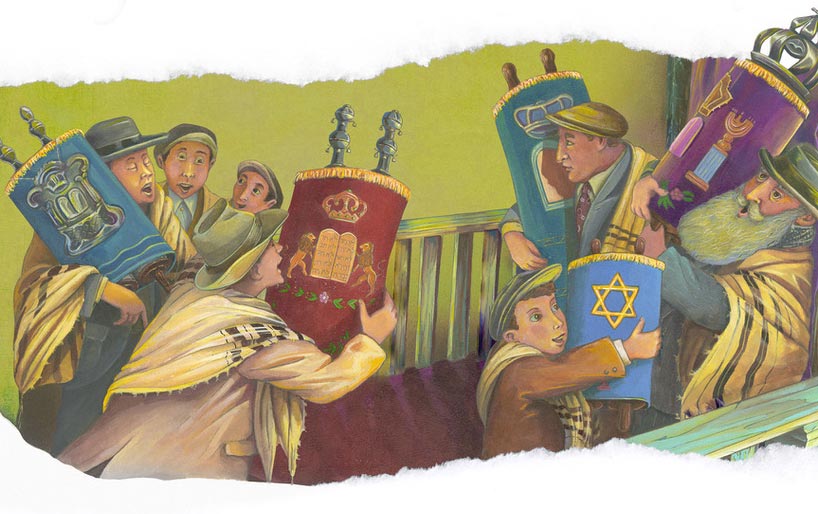 USC Shoah Foundation today presents the first of two events in Aspen, Colorado hosted by Melinda Goldrich, a prominent member of the Aspen philanthropic community who serves on USC Shoah Foundation's Board of Councilors' Executive Committee.
Tonight, the Chabad Jewish Community Center will host an open house with friends and leadership of USC Shoah Foundation—an opportunity to interact with Dimensions in Testimony, USC Shoah Foundation's acclaimed interactive biographies, as profiled by 60 Minutes, and also to learn about the Institute's testimony-based work. 
And tomorrow, August 9, USC Shoah Foundation will partner with Aspen Film for a special family-focused educational entertainment event which takes families on an animated journey into history at the Isis Theatre, with a screening and moderated discussion of two short films: "The Tattooed Torah" and "Ruth: A Little Girl's Big Journey."  A post-film discussion will be moderated by Susan Wrubel, Executive & Artistic Director of Aspen Film and featuring Director/Writer Marc Bennett, Writer Rabbi Brett Kopin, Producer Jodi Harris, and Dr. Kori Street, Interim Finci-Viterbi Executive Director of USC Shoah Foundation. 
Both programs are no cost and open to the public. Details of both are as follows:
Open House and Dimensions in Testimony: August 8, 2022 from 2:00 p.m. to 4:00 p.m.
Dimensions in Testimony is an initiative pioneered by USC Shoah Foundation to record and display testimony in a medium that highlights the significance of dialogue among Holocaust survivors and learners, and preserves the ability to do so far into the future. Dimensions in Testimony has revolutionized the concept of oral history by integrating adapted filmmaking techniques, specialized display technologies, and natural language processing to provide an intimate and unique experience.  Each specially recorded interview enables viewers to ask questions of the survivor about their life experiences, and hear responses in real-time, lifelike conversation.

"We're excited to return to Aspen—where a number of our supporters and partners reside—to share how testimony-based education and new technologies can be deployed to build empathy, understanding, and respect," said Street.
Registration for the Open House is available at: https://www.jccaspen.com/ 
Dimensions in Testimony was developed in association with Illinois Holocaust Museum and Education Center, with technology by USC Institute for Creative Technologies, and concept by Conscience Display. Funding for Dimensions in Testimony was provided in part by Pears Foundation, Louis. F. Smith, Melinda Goldrich and Andrea Cayton/Goldrich Family Foundation in honor of Jona Goldrich, Illinois Holocaust Museum and Education Center, and Genesis Philanthropy Group (R.A.). Other partners include CANDLES Holocaust Museum and Education Center.
Animated Short Films Screening and Discussion: August 9, 2022 at 3:00 p.m.
The award-winning "The Tattooed Torah" is narrated by the late Ed Asner and based on the renowned children's book that has been educating young children about the Holocaust for generations. Directed by Aspen resident Bennett and co-written by Bennett and Kopin, the film is presented by Melinda Goldrich of the Goldrich Family Foundation and USC Shoah Foundation.

"As filmmakers who strive to make a positive impact in the world, our goal with this film is to both educate our youth through stimulating this vital conversation, and to inspire them as they take on the responsibilities of the future," said Bennett.
The award-winning "Ruth: A Little Girl's Big Journey" is based on the true story of prominent author and therapist Dr. Ruth Westheimer's childhood journey out of Nazi Germany. The film was produced by USC Shoah Foundation and Delirio Films with the generous support of Executive Producers Jodi Harris and Andrea and Barry Cayton—members of the Goldrich family and Aspen community.
No-cost registration for the event is available at: https://aspenfilm.org/two-animated-journeys-into-history/
ABOUT ASPEN FILM:
Established in 1979, Aspen Film is one of Colorado's most active film arts organizations, presenting dynamic programs and featured guest artists throughout the year. Internationally recognized, Aspen Film organizes a major filmevent in every season, along with an extensive education program: Aspen Filmfest (September 27-October 2, 2022), Academy Screenings (December 19-23, 2022), Aspen Shortsfest (April 10-15, 2023), Summer of Cinema, and FilmEducates. With a mission to enlighten, enrich, educate and entertain through film, AspenFilm stimulates thought, encourages dialogue and broadens understanding of our world and selves through the diverse spectrum of ideas presented by filmmakers worldwide. AspenShortsfest was voted one of the top 25 Coolest Film Festivals in the World 2022 by Moviemaker Magazine. To learn more, visit aspenfilm.org.
Like this article? Get our e-newsletter.
Be the first to learn about new articles and personal stories like the one you've just read.