We Mourn Phillip Maisel, the "Keeper of Miracles"
Wed, 08/31/2022 - 1:21pm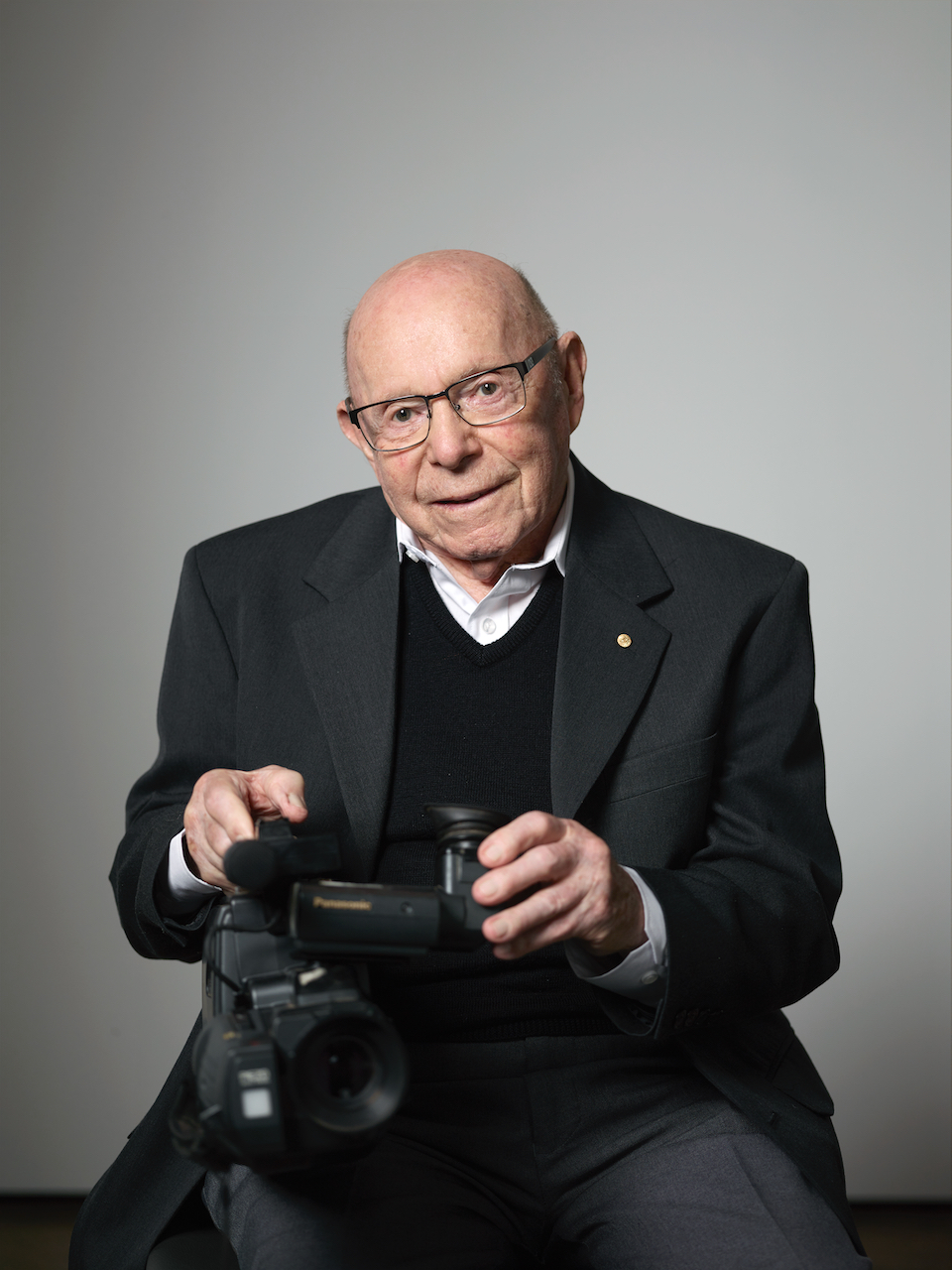 USC Shoah Foundation mourns the passing of our friend Phillip Maisel, who died in Melbourne, Australia on August 22 just days after celebrating his 100th birthday.
Born in Vilnus (now Lithuania) in 1922, Maisel lived through forced labor camps in Estonia, Germany and Poland before emigrating to Australia and going on to record more than 1,500 testimonies of his fellow Holocaust survivors.
He called each recorded testimony "a miracle" and thereby earned the nickname "the keeper of miracles." His memoir, published last year, was called The Keeper of Miracles.
In testimony of his own which he shared with USC Shoah Foundation in November 2021 Maisel described making a pact with his friends in the concentration camps.
"[We] promised one another that if we survived, even for five minutes, we'd tell the world what happened during the Holocaust," he said.
He was to make good on his promise over the years, particularly after joining the Melbourne Holocaust Museum (MHM) as a volunteer in 1990. 
But upon first arriving in Australia in 1949, Maisel found that his new compatriots were unwilling to accept what he had to say.
"People in Australia, including my uncle, couldn't believe that [anyone could have survived] the conditions we described in the concentration camps," Maisel said. "To be honest, people couldn't believe that the Germans could have been so cruel."
As Director of the MHM's Testimonies Department from 1992 to 2021, Maisel became a central figure in preserving the voices of Holocaust survivors for future generations, overseeing the collection of The Phillip Maisel Testimonies Project.
Maisel described his work with the MHM as his "responsibility" and "a privilege" and said that being "able to pass [survivor's] stories on to the next generation—for me, this will be the greatest miracle of all," according to a MHM statement.
MHM CEO Jayne Josem had this to say about her long-term colleague and dear friend:
"Phillip was such a remarkable man that we celebrated his achievements twice—at 99 when he retired and [earlier this month] when he turned 100. Those of us who worked with Phillip feel privileged to have had him as a colleague; to some, he became a friend, and to all, he was a quiet and determined inspiration."
Like this article? Get our e-newsletter.
Be the first to learn about new articles and personal stories like the one you've just read.