Oskar Schindler's Factory Added to USC Shoah Foundation IWalk App
Wed, 09/07/2022 - 12:38pm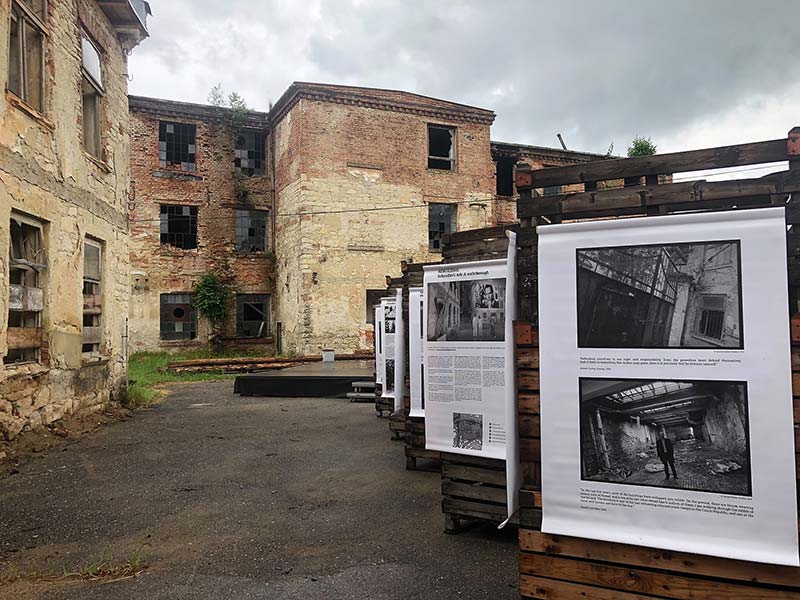 USC Shoah Foundation with its partner the Schindler's Ark Foundation has added a tour of Oskar Schindler's former factory in what is now the Czech Republic to its mobile IWalk application, enabling smartphone users to explore the site where the German businessman sheltered more than 1,200 Jews during the Holocaust.
The new hour-long IWalk details—in Czech and English—how Schindler created the factory in Brněnec and then bribed SS and Nazi officials to allow him to employ Jewish workers, thereby saving them from almost certain death in the concentration camps. The story of Schindler's enterprise came to world attention in 1993 with Steven Spielberg's award-winning film, Schindler's List.
The Brněnec IWalk tour features seven stops connected to the factory—including the railway line that brought Jews to the factory and the building in which they worked—as well as testimony clips from those saved by Schindler, including Joseph Bau, Rena Finder and Leopold Page.
After WWII, the Brněnec complex continued to be used by different owners until falling into disrepair in the early 1990s. It was later purchased by Daniel Löw Beer, a descendent of the last pre-WWII owners of the factory, who created the Schindler's Ark Foundation to save the site. Löw Beer is currently restoring textile production at the factory as well as creating a modern museum to spread the legacy of the Schindler survivors to today's generations.
Andrea Szőnyi, USC Shoah Foundation's Head of Programs for International Education, said the IWalk is the first of a range of testimony-based educational resources to be developed for the planned museum.
"It is a unique experience to be standing and walking around in the factory, an authentic space of important historical events," Szőnyi said. "It is even more so to be in the space and to listen to the voices and stories of survivors there. The connection it creates and the learning it results in is unreplicable."
Launched in 2014 and available for IOS and Android devices, the award winning IWalk mobile app provides visitors to locations like the Schindler factory in Brněnec with personalized multimedia tours—or IWalks—that feature photographs, maps and testimony from USC Shoah Foundation's Visual History Archive. The resulting in-person experience, with survivor testimony humanizing the surrounding spaces, is unique.
USC Shoah Foundation currently offers 52 mobile app IWalks in 12 countries and 12 languages.
---
Rena Finder is one of the Holocaust survivors featured in the new Brněnec factory IWalk. In this clip she remembers arriving at Oskar Schindler's factory after spending weeks in Auschwitz and recalls how the Schindlers risked their lives to save the lives of so many Jews during the Holocaust.
Like this article? Get our e-newsletter.
Be the first to learn about new articles and personal stories like the one you've just read.