Who is The Memory Generation?
Mon, 09/12/2022 - 3:44pm
The pages of my copy of The Giver are totally worn. The cover has been folded and there are subsequent pages with the same type of tear. On the bottom right corner is an advertisement for a special low price of $2.99 and in the upper right corner there is the embedded medal of the John Newbery Prize, one of the most prestigious prizes in literature.
I've clung to these pages since my middle school years. They tell the story of a young boy named Jonas who lives in a "perfect world." In this context, it's a dystopian community - a place where your life is laid out ahead of you; where personal decision making is irrelevant; where dying doesn't really exist; and, where memories are only in the context of the present. There is no choosing your own life path in this perfect society. There isn't even the thought that one could do so. 
When Jonas turns 12, he is given a once in a generation role; he  has been chosen to be 'the receiver.' He will be the keeper of memories. "My job is to transmit to you all the memories I have within me. Memories of the past," The Giver (who was the former receiver) says to Jonas. "It's not my past… It's the memories of the whole world."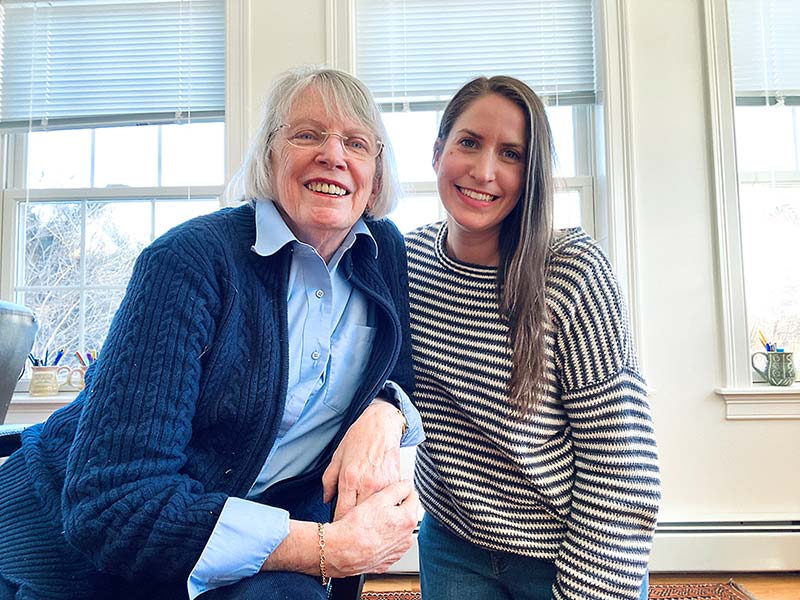 "I don't know what you mean when you say 'the whole world,'" Jonas responds. "I thought there was only us. I thought there was only now."
The exploration of this classic young adult novel is how The Memory Generation, my new podcast created in partnership with USC Shoah Foundation, begins. In a conversation with the beloved author Lois Lowry in Episode 1,  we dig into the power of our memories, the need to give words to our grief and the importance the stories of our past hold.
In each episode of this show, I sit with someone who is working with memory in some capacity to talk about what it means to inherit memories and the power of passing stories from one generation to the next.
Naré Mkrtchyan is the granddaughter of Armenian Genocide survivors. She was raised in Yerevan, Armenia, and moved to Los Angeles when she was 16. Her film, The Other Side of Home, follows the story of a Turkish woman named Maya who learns that her great grandmother was a survivor of the Armenian Genocide. The film is also the first and only film about the Armenian Genocide to be shortlisted for an Oscar.
Naré and I met at the start of the COVID pandemic thanks to a web of mutual contacts. She listened to We Share The Same Sky, my first podcast with USC Shoah Foundation about my grandmother, and I watched The Other Side of Home. The art we made with our own histories bonded us quickly. 
"I always heard that we inherited it in our DNA – the trauma. But I actually was not believing it until I felt it," she told me on Episode 7 of The Memory Generation when speaking about the first time she visited Turkey, a country that has notoriously denied the Armenian Genocide for over a century. "Nothing [was] threatening my life. And I was feeling so horrified as the plane was landing in Turkey. And I didn't know where the fear was coming from." 
Halfway through our conversation, she turned the questions on me. "I really want to ask you," she said. "How do you feel to know that what your ancestors went through is actually at least recognized by the world? It's not denied. Does it make the pain a bit easier?" 
I told her that being a descendant of the Holocaust, I didn't know how it would feel any other way. 
Naré's candidness opened up for me a new way of understanding Cliff Sebastian, a member of the Mashantucket Pequot Nation in Connecticut who I speak with in the 8th episode of the show. Native people have been living on the land where Cliff was raised for over 10,000 years and his family history tells the story of the Pequot War which was one of the first major battles between colonists and indigenous people. The war significantly diminished the population of the Pequot Nation and their culture. It is only in recent generations that the language is being revived and descendants are returning to the land.
When I asked Cliff about what it felt like to come from this history and to carry the legacy of a genocide in America that isn't adequately taught in schools, he said to me, "There's also another way to consider things, which is that those several hundred years where you're still sort of unpacking and dealing with a lot of the trauma… while that's awful and you do want to keep it in mind, it also allows you to remember that that's not the zenith of your history. It's not the end of your history. It's not the main part of your history… it also kind of helps you know your place in history, that things aren't ending with me and they didn't begin with me for certain."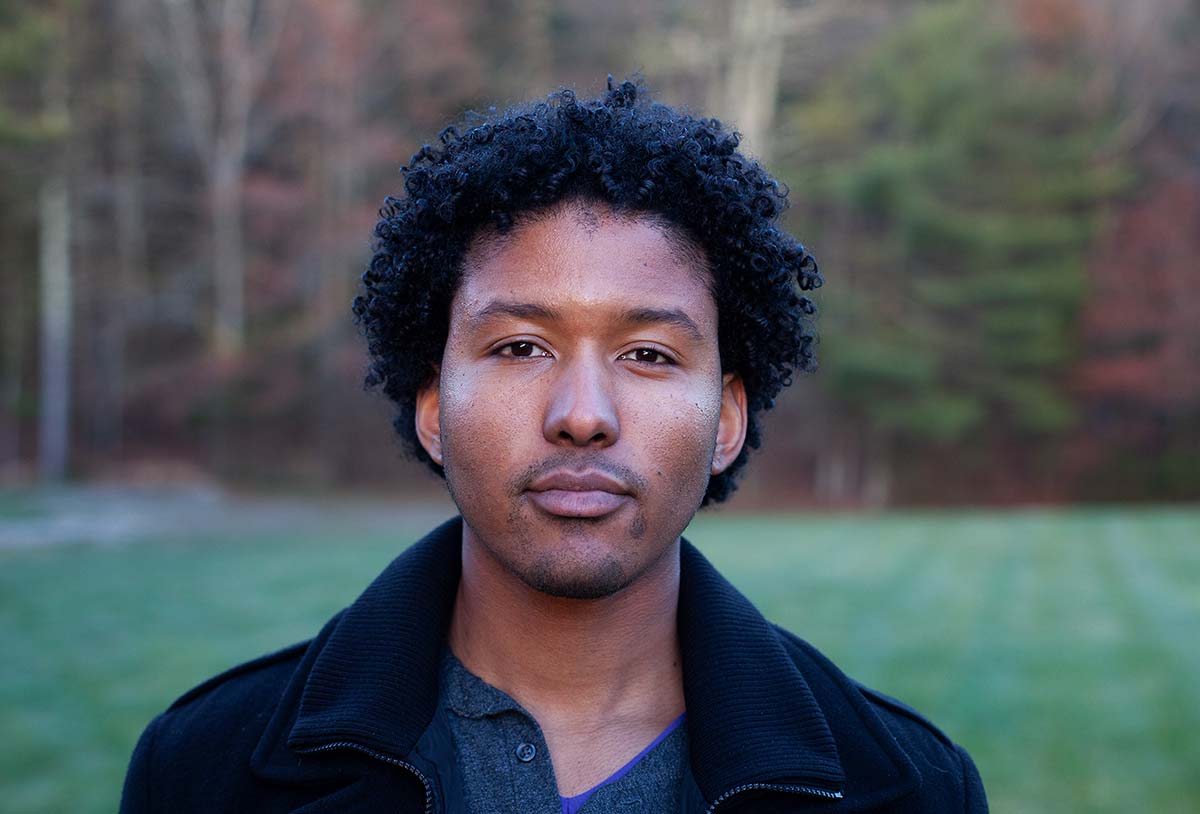 So who is The Memory Generation? 
Why are we here, spending so much time collecting, preserving and interpreting the stories of those who came before us? As Stephen D. Smith, Executive Director Emeritus of USC Shoah Foundation and the co-creator of this show has said, "The Memory Generation is all of those that care to listen to our past in the context of their own present." 
In other words, The Memory Generation is all of us. It isn't limited to individuals like myself, Naré and Cliff who carry the family history of a genocide; it is any person who is seeking to illuminate the ways in which the past impacts who we are today. "How do we make the past more present in our present," Smith asks in the third episode of the show. "And in what ways might we do that in a shared experience with others?"
So what about the stories that aren't our own, but are instead inherited by someone we are not related to? I asked this question to Ariel Burger, an artist, author and rabbi who was a lifelong student of the esteemed Holocaust survivor and Nobel Peace Prize winner Elie Wiesel. Burger spent years in the classroom with Wiesel, not just learning from him, but also as his teaching assistant at Boston University (you can read his memoir, Witness: Stories from Elie Wiesel's Classroom). In our conversation, he told a story about when a student asked to see the numbers tattooed on Wiesel's arm. "Students were holding their breath and what's so powerful about that to me is that it really embodies what Professor Wiesel taught about memory, which is that even though we can't fully understand the experience of another person, much less the experience of someone who went through an extreme event like the Holocaust, memory is somehow transmittable. And we can carry other people's memories. We can carry other people's stories. We can bear witness to their experience second hand. And though we lose something in that transmission because we can never say, 'well, I know what it's like to be a survivor,' I can say I saw the number on Professor Wiesel's arm because he showed it to us."
That conversation led us to the exploration of how learning our own family stories can prepare us to be witness to others. "The particular led to the universal. I think that's something that we often get wrong in our culture today," Burger told me. "We think that we have to choose between a tribal identity and universal commitments, but they're really, really mutually reinforcing. I think we have to reexamine and reclaim that."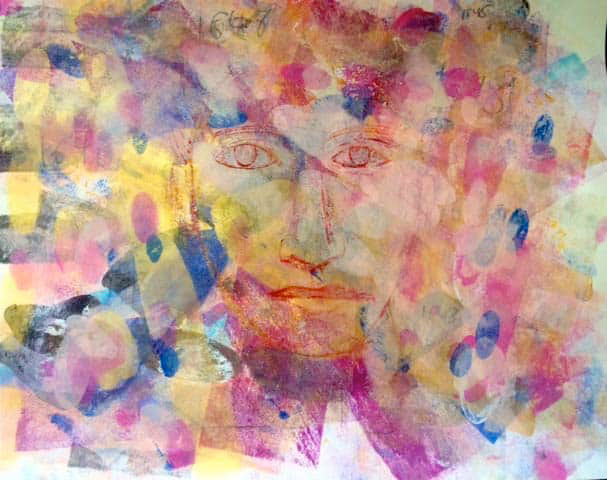 I've been completely enriched by working on this show. The particular of my grandmother's testimony first led me to the numerous collections in the Visual History Archive and now The Memory Generation  has even further expanded my questions and curiosities to all those carrying their unique histories. Our first season will have 18 episodes, the first nine of which are streaming wherever you get your podcasts. The line up is as follows:
Episode 1: Lois Lowry, author of The Giver & Number The Stars 
Episode 2: Julie Lindahl, author of The Pendulum
Episode 3: Stephen Smith, CEO of Storyfile and Executive Director Emeritus of USC Shoah Foundation (and co-creator of The Memory Generation)
Episode 4: Michael Coppage, conceptual artist
Episode 5: Aziza Hasan, executive director of NewGround: A Muslim Jewish Partnership For Change
Episode 6: Ariel Burger, author of Witness: Lessons from Elie Wiesel's Classroom
Episode 7: Nare Mkrtchyan, filmmaker & director of The Other Side of Home
Episode 8: Cliff Sebastian, member of the Mashantucket Pequot Tribal Nation
Episode 9: Pete Muller, National Geographic Photographer
There is more on The Memory Generation website and Instagram. You will find photographs, book and film links, testimony clips, TED Talks, and further perspectives that hopefully will inspire connection and curiosity.
Like this article? Get our e-newsletter.
Be the first to learn about new articles and personal stories like the one you've just read.