Finci-Viterbi Executive Director Robert Williams Appointed as Advisor to The International Holocaust Remembrance Alliance
Fri, 12/02/2022 - 10:48am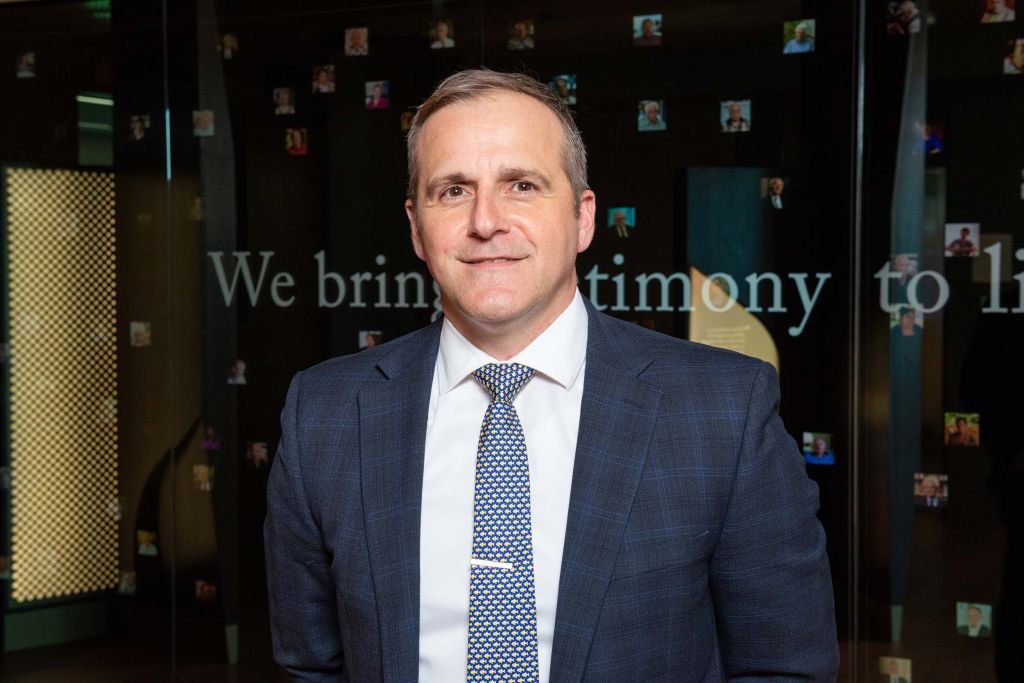 The International Holocaust Remembrance Alliance (IHRA) today announced the appointment of USC Shoah Foundation Finci-Viterbi Executive Director Robert Williams as Advisor to the IHRA for a three-year term.
The Berlin, Germany-based IHRA is the only intergovernmental organization focused solely on the Holocaust and the genocide of the Roma. The group works to unite governments and experts to strengthen, advance and promote Holocaust education, research and remembrance and to uphold the 2000 Stockholm Declaration that commits signatories to preserve the memory of those murdered in the Holocaust.
The United States and several other countries nominated Williams to the role, and his appointment was announced at the IHRA's plenary meeting in Gothenburg, Sweden. In his new position, Williams will guide the IHRA Chair, Secretary General, and expert working group members on key content issues and help the organization move forward in its efforts to counter distortion and safeguard the record of the Holocaust and the genocide of the Roma. 
"In an era of disinformation, misappropriation of Holocaust images and themes, rising antisemitism and bias, and the passing of the survivor generation, the international community has a responsibility to engage in regular dialogue on these issues," Williams said. "The IHRA provides a forum for such dialogue, and it encourages experts to engage with policymakers to find solutions to such pressing problems. It is an honor to play a small role in advancing this work and building international cooperation."
Williams had been a senior member of the U.S delegation to the IHRA, where he chaired the Committee on Antisemitism and Holocaust Denial and several other IHRA bodies.
Initiated in 1998 by former Swedish Prime Minister Göran Persson, the IHRA was inspired, in part, by a Swedish survey that indicated that many schoolchildren did not know about the Holocaust or, in some cases, even believe that it had happened.
Today the IHRA's membership consists of 35 member countries, each of whom recognizes that international political coordination is imperative to strengthen the moral commitment of societies and to combat growing Holocaust denial and antisemitism.

The IHRA's network of trusted experts share their knowledge on early warning signs of present-day genocide and education on the Holocaust. This knowledge supports policymakers and educational multipliers in their efforts to develop effective curricula, and it informs government officials and NGOs active in global initiatives for genocide prevention.
Watch an IHRA video on the need to counter Holocaust distortion that features Williams, among others.
Like this article? Get our e-newsletter.
Be the first to learn about new articles and personal stories like the one you've just read.