Journalist Tom Tugend, 97, Chronicled Founding and Evolution of USC Shoah Foundation 
Mon, 01/23/2023 - 4:28pm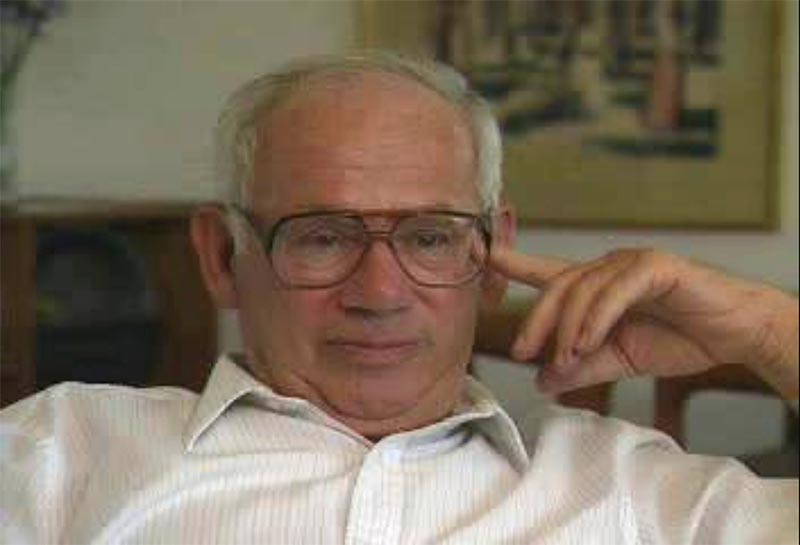 USC Shoah Foundation mourns the December 7, 2022 passing of Tom Tugend, a Berlin-born veteran of three wars and an award-winning journalist who fled the Nazi regime just months ahead of the outbreak of World War II. He was 97. 
As a journalist for more than seven decades, Tom chronicled the evolution and growth of the Jewish community in Los Angeles. Among his topics, he wrote extensively about USC Shoah Foundation, tracing the Institute's growth from its earliest days of collecting testimony to becoming a major force in research, education, and combatting antisemitism. Tom interviewed Founder Steven Spielberg on several occasions. 
Tom was introduced to the Institute by USC Shoah Foundation publicist Anne Marie Stein, who was also the publicist for Schindler's List – the film that inspired Spielberg to establish Survivors of the Shoah Visual History Foundation in 1994. 
"In our early years, Tom helped bring the organization's mission to people around the world with in-depth coverage, great care and diligence," said USC Shoah Foundation Founding Executive Director June Beallor. "Tom was extraordinarily humble, he was kind and he was generous. We were so fortunate to have him as a friend and a colleague. He will be greatly missed." 
Tom recorded his own testimony in 1995, describing his family's flight from Germany in April 1939 when he was 14 years old.  
He returned to Europe as an American combat infantryman during World War II at age 18, and later served in the Korean War as an army editor. He also volunteered as a squad leader in an anti-tank unit in Israel during the 1948 war following its declaration of independence. 
Tom graduated from UC Berkeley with a degree in journalism and earned a master's degree in history from UCLA. He worked as a reporter at the San Francisco Chronicle, and in Spain at the Associated Press. He then embarked on a 30-year career as science writer and communications director at UCLA. 
During that time and following his retirement from UCLA in 1989, he worked as a freelancer for the Jewish Journal, the Jewish Telegraphic Agency, the Jerusalem Post and other publications. 
To honor Tom's legacy, we have collected a selection of his articles about USC Shoah Foundation. 
In his earliest coverage of USC Shoah Foundation, Tom writes of Steven Spielberg's plans to catalogue 117,000 hours of footage to create the world's largest multimedia archive. 
Tom documents USC Shoah Foundation's newest accomplishments including the collection and indexing of 17,000 testimonies, the production of eight documentaries and new partnerships with state archives and museums in Italy, Holland and Germany.  
Tom covers Steven Spielberg's decision to turn his "child" over to USC, securing the future of USC Shoah Foundation and plans to expand its archive with testimonies from more recent genocides. 
Tom chronicles a newer update to USC Shoah Foundation's education efforts with the creation of the iWitness Video Challenge to encourage student engagement with testimony.  
In the same issue, Steven Spielberg reflected on how filming Schindler's List changed him in an extended Q and A with Tom. 
For a full account of Tom's impact, read Susan Freudenheim's tribute in the Los Angeles Jewish Journal. 
Like this article? Get our e-newsletter.
Be the first to learn about new articles and personal stories like the one you've just read.