On the 30th Anniversary, New York Panel to Examine Impacts and Legacy of Schindler's List
Wed, 11/01/2023 - 10:47am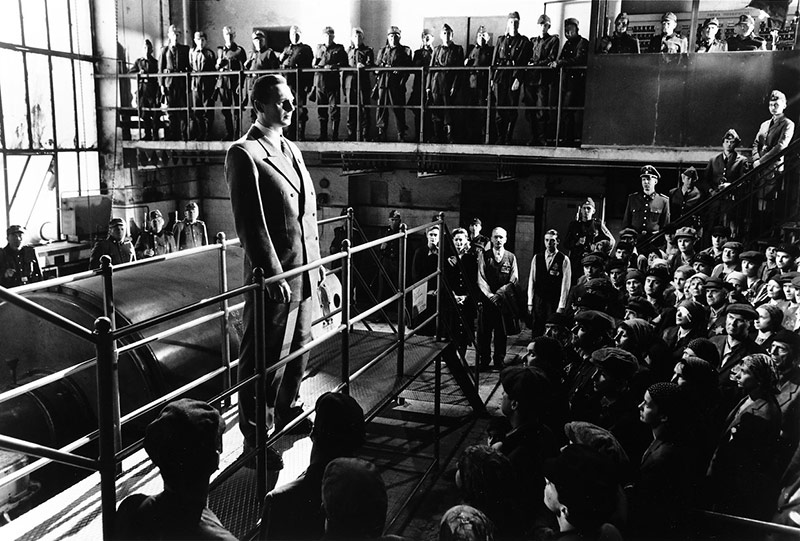 This December marks the 30th anniversary of the release of Schindler's List, Steven Spielberg's Academy Award™-winning film that brought Holocaust remembrance to the forefront of popular culture.
To commemorate the anniversary, the USC Shoah Foundation and the Museum of Jewish Heritage in New York City are hosting a special panel discussion on November 5 to examine the impact and legacy of the film and its influence on the evolution of Holocaust history and memory.
The panel will feature Dr. Robert J. Williams, Finci-Viterbi Executive Director Chair of the USC Shoah Foundation; Joel Citron, Co-CEO of Tenth Ave Holdings and Chair of the USC Shoah Foundation's Board of Councilors; and Sara Lustig, Co-Chair, Croatian International Holocaust Remembrance Alliance Presidency and daughter of Holocaust survivor Branko Lustig, who co-produced Schindler's List. 
The event will be moderated by Annette Insdorf, Professor in the Graduate Film Program of Columbia's School of the Arts and author of Indelible Shadows: Film and Holocaust.
Inspired by the stories of Holocaust survivors he met while filming Schindler's List, Spielberg established the Shoah Foundation in 1994 on a backlot of Universal Studios in Los Angeles. In the first five years of the organization's existence, thousands of people volunteered to interview and film testimonies of more than 52,000 Holocaust survivors and witnesses. These are now among the more than 56,000 testimonies currently preserved in the Visual History Archive.
The panel at the Museum of Jewish Heritage will explore the ways Schindler's List spurred the collection, preservation, and dissemination of survivor stories, and how museums, memorial sites, and educational institutions, among others, have used them as the basis of material produced to educate successive generations about the perils of antisemitism.
In an interview with The U.K. Times earlier this year, Spielberg said the film's importance had increased in the decades since its release.
"[Schindler's List] had a vital message that is more important today than it even was in 1993, because antisemitism is so much worse today than it was when I made the film."
The November 5 panel takes place at 3 PM ET at the Museum of Jewish Heritage in New York City. Register here to attend in person or stream the event online.
Like this article? Get our e-newsletter.
Be the first to learn about new articles and personal stories like the one you've just read.