New Latin America Partnership Launches IWitness Page Featuring Spanish-Language Holocaust Testimonies
Wed, 11/01/2023 - 10:59am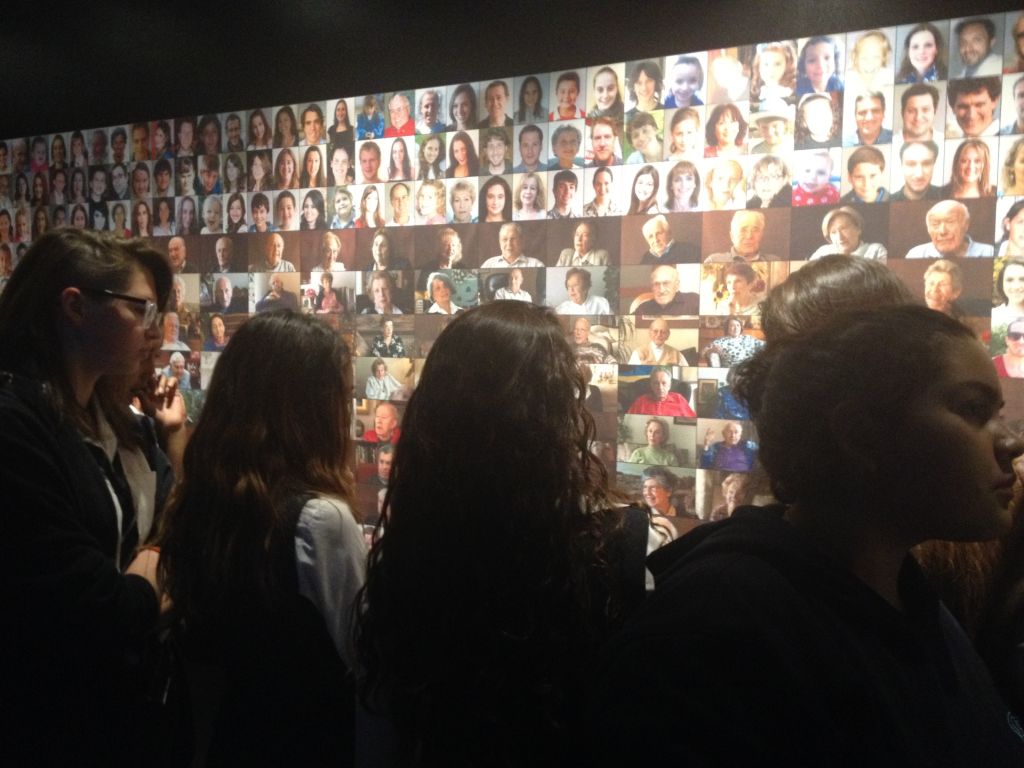 The USC Shoah Foundation and The Latin American Network for Education on the Shoah (Red LAES) today launched a new IWitness web page that offers downloadable Spanish-language educational activities based on testimonies from the 56,000-strong Visual History Archive.
The new landing page showcases several clips of testimonies from individuals who immigrated to Latin America prior to and during the Holocaust. This initiative is part of a recently formed educational partnership dedicated to the study, teaching, and dissemination of Spanish-language Holocaust testimonies.
Red LAES is a network comprising 14 Holocaust memorial organizations across Latin America. They are dedicated to using the lessons of the Holocaust to foster more peaceful, respectful, and inclusive societies. Network members represent institutions in Argentina, Brazil, Chile, Costa Rica, Guatemala, Mexico, Panamá, Paraguay, Peru, and Uruguay.
Formed in April, in conjunction with Yom HaShoah, the partnership between Red LAES and the USC Shoah Foundation has been developing content tailored for K-12 and university students.
The new IWitness web page features three Spanish-language modules. Two of these focus on the values and lessons of Righteous Among the Nations—a title given by the State of Israel to non-Jews who risked their lives to save Jews during the Holocaust—while the third guides students to create a work of art inspired by the words of Holocaust survivors. The page also offers a dedicated browser for conducting searches by topic and region and provides links to each of the Red LAES member organizations. 
Michelle Reich, director of the Museo Judío de Chile, said that the new platform provides a unique perspective for exploring the role Latin America played in providing refuge to those fleeing Nazi-occupied Europe.
"It is crucial to expand our reach to engage with audiences who may be less familiar with the region's role during and after the Holocaust," she said. "This project serves as a cornerstone in our mission to promote awareness, counter hate speech, and fight prejudice and Holocaust denial."
Lesly Culp, the USC Shoah Foundation's Director of Education, emphasized that IWitness is the ideal platform for reaching new audiences across the educational spectrum.
"The history of the Holocaust and the impacts of antisemitism are crucial lessons for the entire world," she stated. "Reaching educators and students across Latin America through testimony-based resources, featuring individuals who immigrated there, honors their experiences and makes the material more personalized and relevant. IWitness enables this extensive yet localized outreach."
Later this year, the partnership will release a Spanish-language Dimensions in Testimony interactive experience with Lea Novera, a Polish Jew who survived four Nazi concentration camps before being liberated by Allied armed forces and subsequently immigrating to Argentina.
Like this article? Get our e-newsletter.
Be the first to learn about new articles and personal stories like the one you've just read.