Back to School with Echoes and Reflections - Part 10
Thu, 11/21/2013 - 5:09pm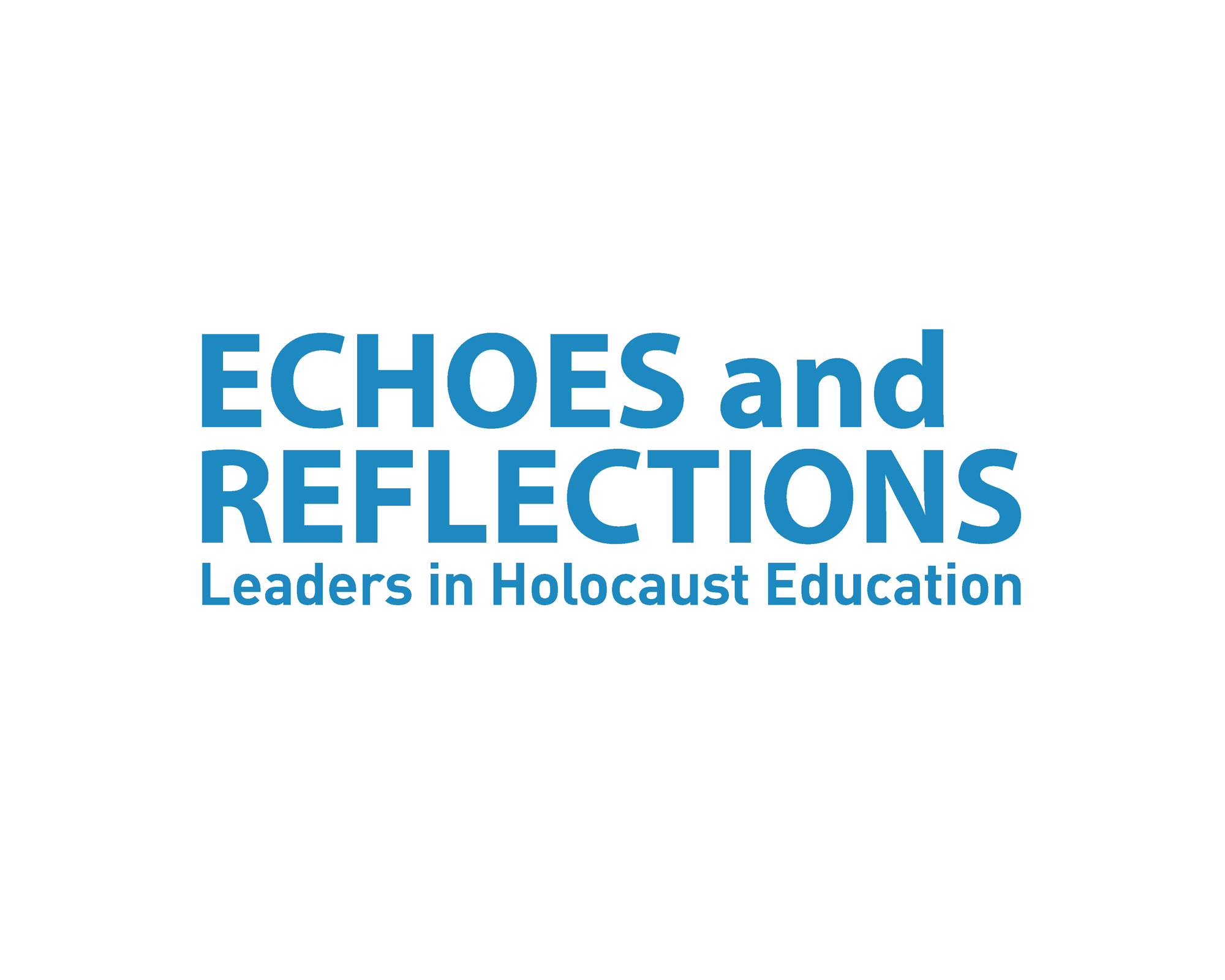 Today concludes a 10-part series called "Back to School with Echoes and Reflections." Each installment takes a detailed look at one of the 10 Echoes and Reflections lessons.
Echoes and Reflections is a multimedia professional development program for secondary school teachers in the United States that provides them with accurate and authentic Holocaust information for their classrooms.  Programs are held around the country at no cost to teachers or schools, and participants receive a complimentary copy of the 10-part Teacher's Resource Guide that equips them with the tools they need to help today's students study the Holocaust as a significant event in human history.
Echoes and Reflections combines the resources and competencies of three world leaders in education―the Anti-Defamation League's experience in curriculum and professional development, access to USC Shoah Foundation's Visual History Archive of survivor and witness testimonies and digital educational tools, and Yad Vashem's historical expertise and primary source materials―resulting in the most comprehensive Holocaust education program available.
Echoes and Reflections includes everything educators need to teach the complex issues of the Holocaust. Each lesson within the Echoes and Reflections Teacher's Resource Guide explores a different aspect of the Holocaust and encourages students in grades 6-12 to build an authentic and comprehensive portrait of the past as they frame their own thoughts, resulting in a deeper level of interest and inquiry.
The modular design of the Echoes and Reflections Teacher's Resource Guide includes photographs, literature, artwork, diary entries, government documents and other primary source materials that teachers may easily photocopy and distribute to students. Lessons also incorporate testimony from USC Shoah Foundation's Visual History Archive on DVD Each lesson addresses Common Core State Standards, and each one has been integrated into IWitness. IWitness is USC Shoah Foundation's educational website that provides students and teachers access to more than 1,300 full life histories and testimonies of survivors and witnesses to the Holocaust and other genocides from the Visual History Archive for guided exploration, multimedia projects, activities and lessons.
To date Echoes and Reflections has prepared almost 20,000 educators and community leaders across the United States to use the Teacher's Resource Guide effectively. Teachers interested in more information about Echoes and Reflections should contact echoes@adl.org.
Lesson 10: The Children
The final lesson of Echoes and Reflections focuses on the group of people that students may find it easiest to relate to: the children who were murdered in the Holocaust.
The lesson starts with clips of testimony from two child survivors, Vladka Meed and Roman Kent, who talk about the fate of Jewish children during the Holocaust. Teachers remind students that 1.5 million children were murdered by the Nazis, as it was a fundamental part of Nazi ideology that in order to destroy an entire people, all of its children had to be killed. Often, children were the first to die.
Students spend time looking at several historical photographs of children in ghettos and extermination camps. They also learn about Janusz Korczak, who ran an orphanage in Poland and refused to abandon the children, until he ultimately perished with them in Treblinka.
The primary source documents Geneva Declaration of the Rights of the Child and Korczak's The Child's Right to Respect provide two perspectives of the rights that all children should have, and students can talk about whether they feel those rights are respected in today's society.
The lesson transitions to a study of genocides that have happened since the Holocaust. Students may do their own research and present their findings to the class.
To finish their study of the Holocaust, students consider the question of whether something like the Holocaust could happen again. Testimony clips of two survivors and a liberator include the interviewees' advice about what individuals can do to prevent such events from happening in the future. Students discuss their own opinions about what can be done, referring to what they have learned throughout their study of the Holocaust.
Lesson 1: Studying the Holocaust
Lesson 5: The "Final Solution"
Lesson 7: Rescuers and Non-Jewish Resistance
Lesson 8: Survivors and Liberators
Like this article? Get our e-newsletter.
Be the first to learn about new articles and personal stories like the one you've just read.