High Tech High North County Pilots New IWitness Activity
Tue, 03/11/2014 - 4:38pm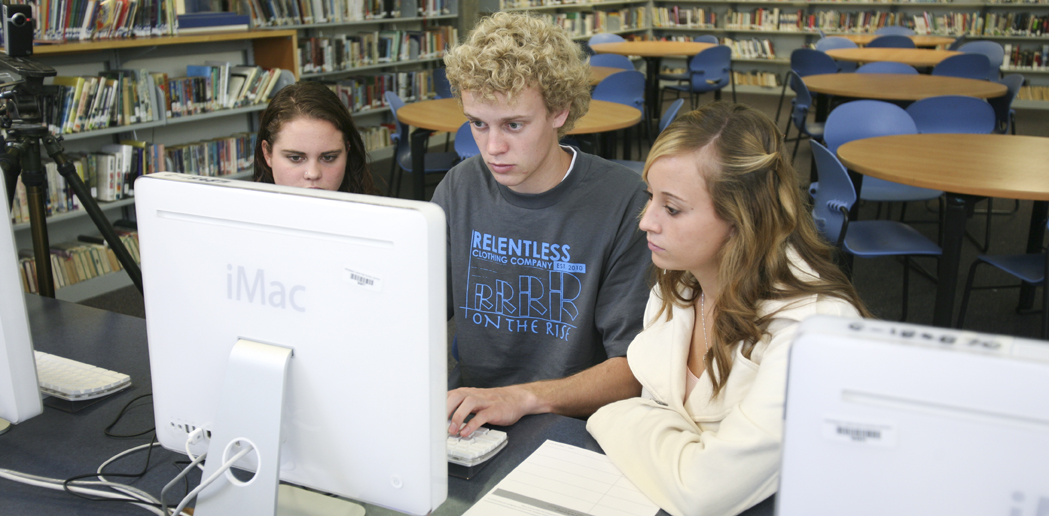 A class of 10th graders at High Tech High North County in San Marcos, Calif., experienced IWitness for the first time in a pilot of the newest IWitness activity 1936 Olympics: Race, Politics and Civil Rights.
USC Shoah Foundation's education staff conduct pilots of IWitness activities in schools as part of its continuing evaluation process. Surveys conducted before and after the lesson help staff learn more about what students are learning, how they are interacting, and how the experience can be improved.
The pilot of the Video Activity 1936 Olympic Athletes: Race, Politics and Civil Rightswas held in Jennifer Howard's 10th grade humanities class. In the activity, students watch testimony clips examining the issue of civil rights and the presence of racism in society through the lens of the 1936 Berlin Olympics and construct a video project that illustrates the prominence of racism in both the United States and Europe during this period.

Students are introduced to the civil rights abuses under Hitler during this period, as well as the personal story of black American Olympian track star Jesse Owens, whose civil rights were also curtailed at this time – in the United States.

The activity includes clips of Agnes Adachi, a Jewish survivor who remembers Jesse Owens and other athletes at the 1936 Olympics in Berlin. Margaret Lambert, a Jewish survivor, recalls her experience as an athlete in Germany before and during the 1936 Olympics. Margaret is at first allowed to compete in the 1936 Olympics and then later removed from the German team.
Howard said her students enjoyed watching the testimonies and the creative freedom to construct their own two-minute videos about what they had seen.
"They were really impressed that everything they needed was on one website – the background information, the questions they needed to answer, the video resources and the editing tools," she said. "I also think the students learned from watching their classmates' videos and seeing how each story is different and unique."
Students provided anonymous feedback after completing the activity, including the following comments:
"If we learn from testimonies, we can be able to relate to the people telling us about there [sic] own personal experiences, because we can actually here [sic] their voices and see their faces. I believe that is better because you can't easily relate to pages or printed text."
"I learned about many different experiences from multiple viewpoints. This allowed me to better understand how the 1936 Olympics, and the beginning of the Holocaust effected people of certain backgrounds."
"It was very emotional to actually see the people giving their testimony and sharing their stories. I will never forget some of the things I heard."
"They showed me that a single person could change hundreds of people's lives. It will influence me in the future to be bold in helping others."
Like this article? Get our e-newsletter.
Be the first to learn about new articles and personal stories like the one you've just read.