Genocide Survivor Rosalina Tuyuc Works with USC Shoah Foundation on Guatemala Testimony Project
Fri, 01/02/2015 - 5:00pm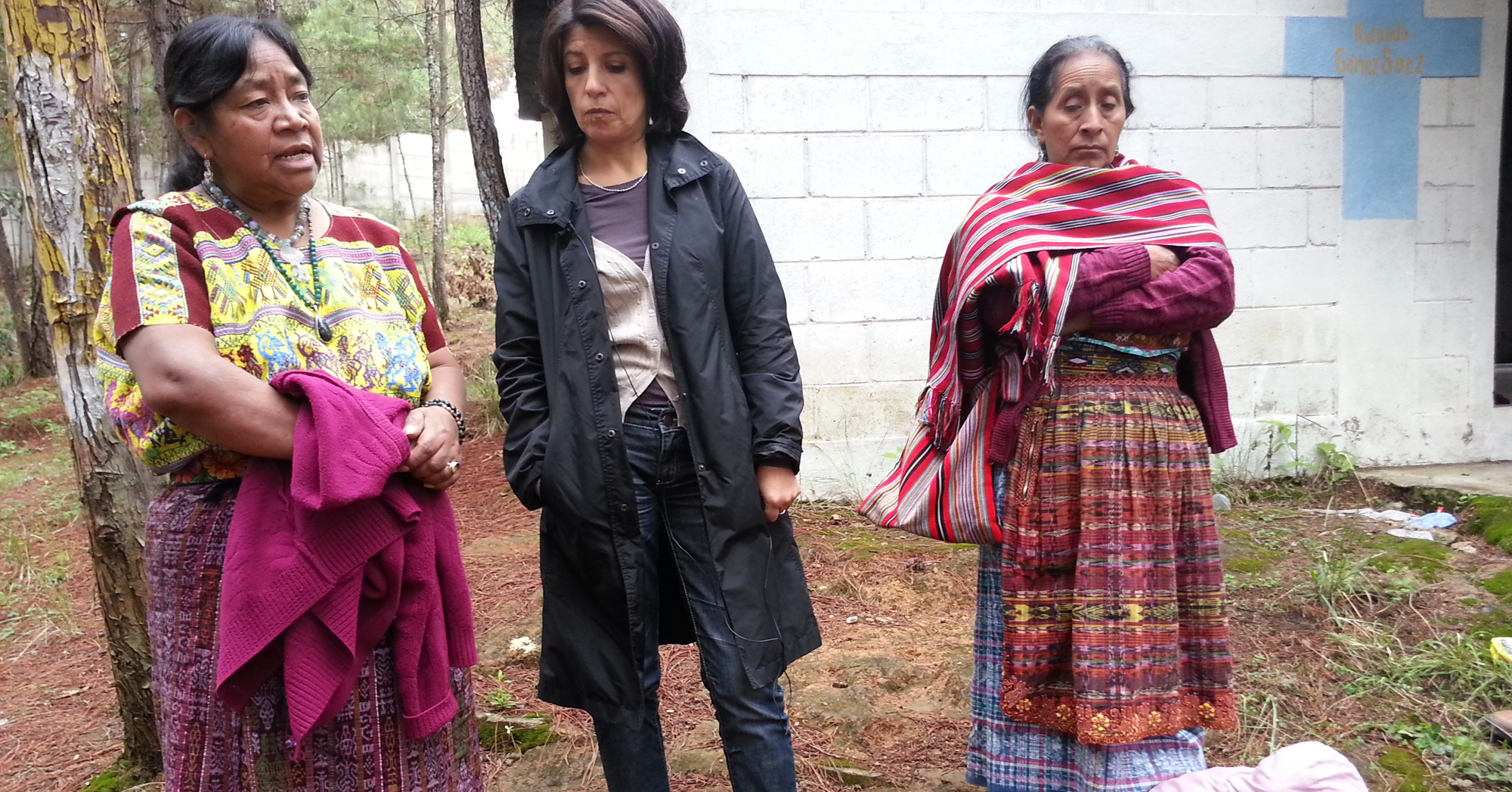 By Cat Vazquez
Many years after the Guatemala Genocide officially ended, survivors and witnesses work together to find the peace and closure needed to rebuild their communities. As a survivor of the genocide, Rosalina Tuyuc Velásquez fully understands the complexities involved not only in surviving such an atrocity, but also in healing and moving forward.
Rosalina works with La Fundacion de Antropologia Forense de Guatemala (FAFG), a leading non-profit organization carrying out forensic examinations in Guatemala, to locate and identify disappeared victims. FAFG helps reconnect survivors to the remains of their loved ones and then hosts proper reburial ceremonies. The process aims to facilitate closure for the survivors. Rosalina, FAFG, the USC Shoah Foundation and its Center for Advanced Genocide Research will soon be working together to collect testimonies from survivors and witnesses. The goal is to preserve the memories while advancing research on this genocide, as well as the massive occurrence of sexual violence.
In the early 1980s government and military leaders of Guatemala launched multi-year operations set out to systematically eliminate Mayan communities. At the time the country was at the peak of its civil unrest, and the state identified and targeted Mayan people as an 'internal enemy.'  The results were appalling.  According to a United Nations truth commission, armies destroyed over 626 villages, killed or disappeared more than 200,000 Mayan people, and displaced an additional 1.5 million.
In the Ixil region, where Rosalina lives, between 70 and 90 percent of the communities were wiped out.  Among the many victims were Rosalina's father and husband.  Army soldiers and other perpetrators also raped or sexually abused approximately 50,000 young girls and women.
"I believe it was a strategy within their plan to destroy us," said Rosalina about the massive sexual violence. "Most of the girls and women that were abused can't bear children, either because of physical or emotional trauma."
For Rosalina, overcoming the long term effects of state violence involve building a collective memory through community action.  She founded the National Association of Guatemalan Widows (CONAVIGUA) in the late 80s, which is now a leading Guatemalan human rights organization. Currently, several thousand women, organized into about 300 local groups, address issues around sexual violence and the impunity of paramilitary structures.
"Little by little women are coming forward and speaking out about the sexual violence they endured. Before they would only speak of their disappeared fathers, or brothers or husbands, but not about having been violated," she said. "But this abuse is also a major crime against humanity."
Rosalina's efforts center on helping women overcome their fears by speaking out about their experiences, and eventually stop blaming themselves for what happened, and instead properly assign blame to their perpetrators. Many of which may still live among them.
Her work has not gone unnoticed. In 2004 Guatemalan President Óscar Berger appointed her to chair the National Reparations Commission. In 2012 she was awarded the Niwano Peace Prize by the Niwano Peace Foundation of Japan.
For Rosalina, the work has only really just begun. She recently helped acquire a plot of land from the government that is now a state recognized memorial. The memorial was established on a former temporary military compound that holds clandestine mass graves for hundreds of victims.
"If these trees could speak about everything they saw back then…as well as the land. The land has held onto all of the memories for us, even if only by preserving the bones of our loved ones," she explained to the USC Shoah Foundation members visiting her at the memorial near the town of Comalapa.
Like this article? Get our e-newsletter.
Be the first to learn about new articles and personal stories like the one you've just read.