Wolf Gruner, Director of Center for Advanced Genocide Research, To Speak on Panel at UCLA
Tue, 02/10/2015 - 5:00pm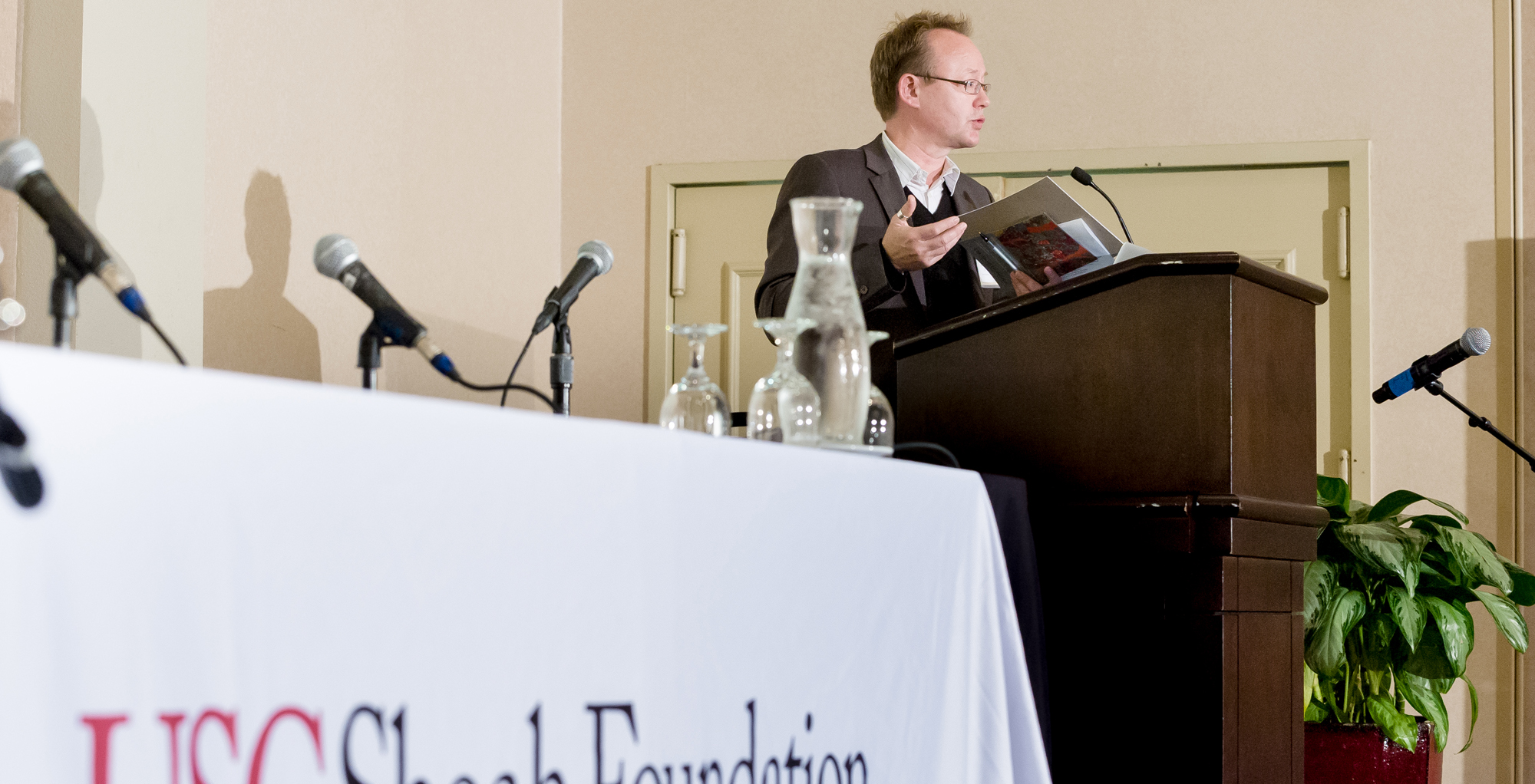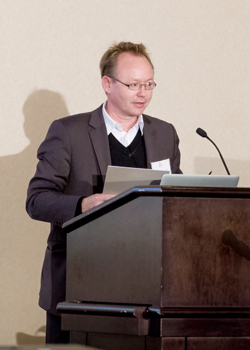 UCLA's Center for Near Eastern Studies will host Wolf Gruner and other Holocaust and genocide scholars in a panel discussion Thurs., Feb. 12. The talk will be held at 4 pm in 10383 Bunche Hall on the UCLA campus, and is free and open to the public.
Gruner, Benjamin Madley and A. Dirk Moses will engage in a theoretical discussion of the ways in which Holocaust studies and genocide studies are complementary and/or competitive paradigms.
Gruner is the inaugural director of the USC Shoah Foundation Center for Advanced Genocide Research, and has held the Shapell-Guerin Chair in Jewish Studies and is Professor of History at the University of Southern California since 2008. He was a postdoctoral fellow at Harvard University, Yad Vashem Jerusalem, the US Holocaust Memorial Museum and Women's Christian University Tokyo and the Desmond E. Lee Visiting Professor for Global Awareness at Webster University in St. Louis. He is the author of eight books on the Holocaust, among them "Jewish Forced Labor under the Nazis. Economic Needs and Nazi Racial Aims", with Cambridge University Press (paperback 2008), as well as over 60 academic articles and book chapters.
Gruner's most recent study, "Los Parias de la Patria. El mito de la liberación de los indígenas en la República de Bolivia 1825-1890", is forthcoming in Spanish with Edition Plural, Bolivia, in 2015.
Benjamin Madley is Assistant Professor of History at UCLA. He earned an M.St. at Oxford, a Ph.D. from Yale, and was an Andrew Mellon Postdoctoral Fellow at Dartmouth College before coming to UCLA. An historian of the United States, Native America, and colonialism, he is the author of articles and book chapters addressing indigenous peoples and genocides in Africa, Australia, and North America, as well as Nazi mass murder in Europe. His first book, An American Genocide: The California Indian Catastrophe, 1846-1873, will be published by Yale University Press.
A. Dirk Moses took up the Chair in Global and Colonial History at the European University Institute, Florence, in January 2011. He was a research fellow at the University of Freiburg where he worked on postwar German debates about the recent past, a project that appeared as German Intellectuals and the Nazi Past (Cambridge, 2007), winner of the H-Soz-u-Kult 'The Historical Book of the Year' prize for contemporary History. Moses also has a parallel interest in genocide in colonial contexts, on which he has published many articles, book chapters, and edited books, including the prize-winning Empire, Colony, Genocide: Conquest, Occupation and Subaltern Resistance in World History (Berghahn 2008/pbk 2009). Most recently, he has co-edited the Oxford Handbook of Genocide Studies (2010) and Colonial Counterinsurgency and Mass Violence: The Dutch Empire in Indonesia (2014).
The following Thursday, Feb. 19, Gruner will speak at Pepperdine University's Diane and Guilford Glazer Institute for Jewish Studies on "Jewish Defiance, Resistance and Protest in Nazi Germany." The talk is at Stauffer Chapel at 5 p.m.
Like this article? Get our e-newsletter.
Be the first to learn about new articles and personal stories like the one you've just read.