Chief Technology Officer Sam Gustman Delivers Keynote at "Metadata Madness" Conference
Mon, 03/16/2015 - 5:00pm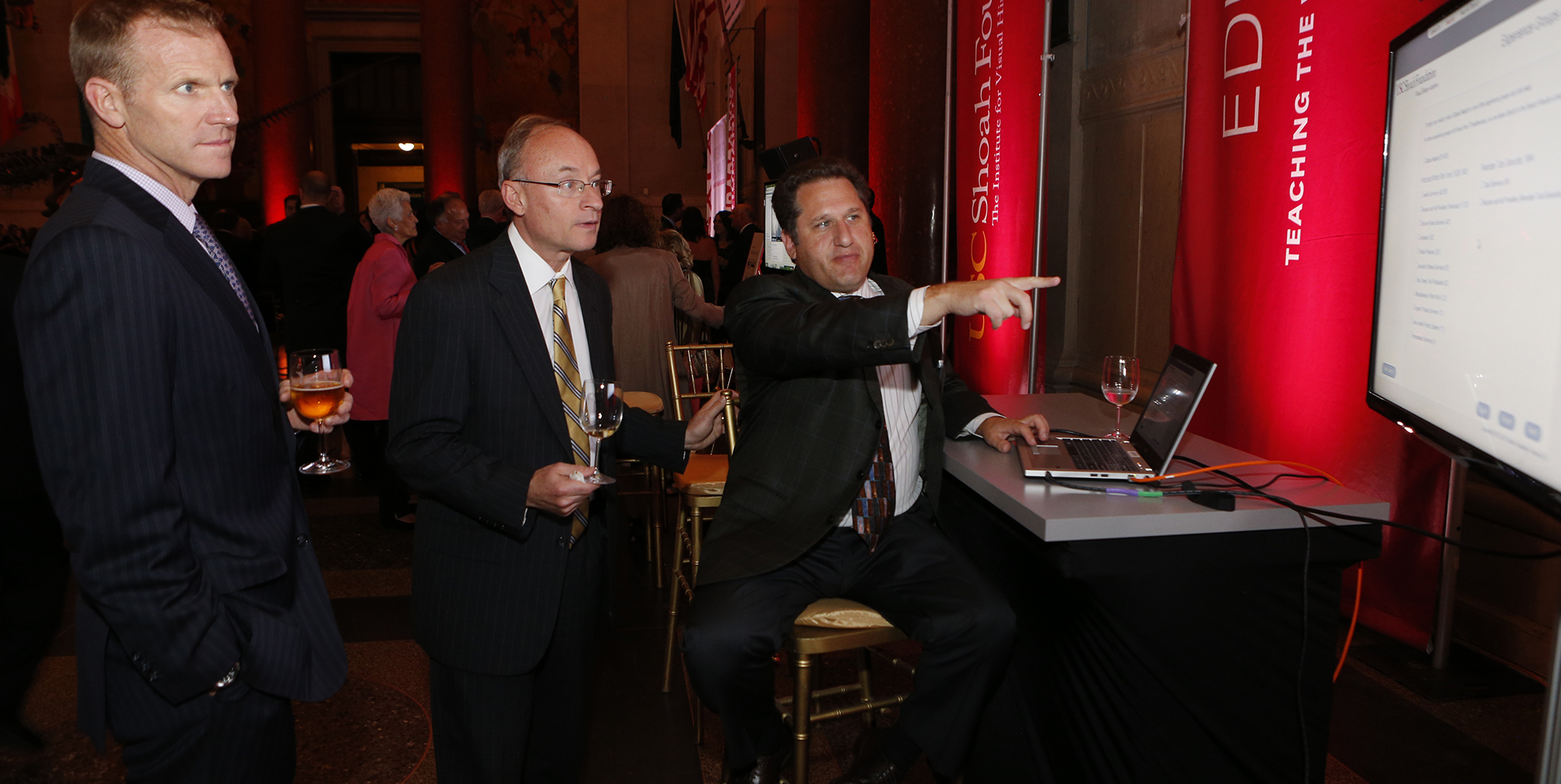 USC Shoah Foundation CTO Sam Gustman is the keynote speaker at Tuesday's Metadata Madness conference in Los Angeles, which will convene data experts from across the entertainment and technology industries to discuss the latest developments in metadata and distribution.
In his keynote presentation, Gustman will share how the USC Shoah Foundation ITS and archival staff works with USC students to help encode source materials, collect metadata, and catalog content.
The technology that supports the USC Shoah Foundation includes one of the fastest super computers in the world to help manage a 4+ Petabyte database of over 52,000 audiovisual testimonies from Holocaust survivors and other witnesses. The systems and processes used by the USC Shoah Foundation are now used by the USC Digital Repository to provide cloud services to collections from around the world. The USC Digital Repository consistently and accurately converts many types of physical and digital source material, ranging from paper documents and photographs to disk drives and video, into a broad range of industry-standard digital formats.
As CTO of the USC Shoah Foundation Institute, Gustman provides technical leadership for the integration of the institute's digital archives into USC's collection of electronic resources, ensuring the archive's accessibility for academic and research communities at USC and around the world. He is responsible for the operations, preservation, and cataloging of the institute's 8-petabyte digital library, one of the largest public video databases in the world. His office offers technical support for universities and organizations that subscribe to the institute's Visual History Archive.
Like this article? Get our e-newsletter.
Be the first to learn about new articles and personal stories like the one you've just read.