Drivers of Change – 2015 Youth Day
Wed, 08/12/2015 - 12:39pm
Time and again, we at USC Shoah Foundation witness how young people strive to make a difference. From middle school students to college graduates, we've had the pleasure to work with people inspired by testimony in the Visual History Archive. These young people are creating change and developing plans to improve their own communities.
The United Nations designated today International Day of Youth. To commemorate this special day, we are sharing stories of the talented and inspiring young people who help USC Shoah Foundation change the world through testimony.
Former USC Shoah Foundation interns and recent USC graduates composed the musical piece Melodies of Auschwitz and performed in front of over 100 Holocaust survivors and dignitaries at a special reception in Krakow, Poland for the 70th Anniversary of the liberation of Auschwitz.  
"This job has opened my eyes to the vast trove of inspiration and things that have happened that I can use as an artist to express myself."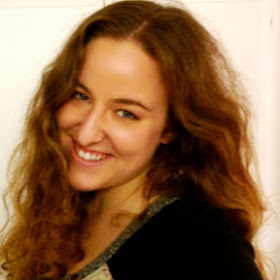 Recent graduate of USC and soon to be Harvard graduate student. Orli has made waves as a USC Shoah Foundation intern from cofounding USC Shoah Foundation's student organization, research assistant with former executive director Doug Greenberg and the first student ever to pursue the Resistance to Genocide minor.
"Here at this amazing research university and this Institute I don't feel helpless anymore. I can help make a change."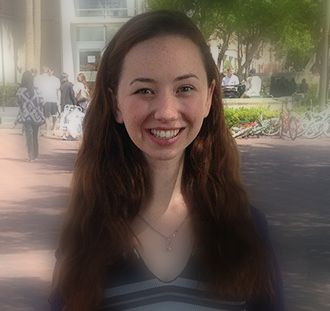 Toni Nickel is preparing for a career of teaching the Holocaust by serving as the first-ever USC Shoah Foundation intern at Texas A&M University.
"My goal in life is to change someone for the better – to be a net positive in the world."
After winning the 2014 IWitness Video Challenge, attending the Ambassadors for Humanity gala and meeting President Obama, the 10th grader from Esperanza Academy in Philadelphia was chosen to travel to Poland on the Auschwitz: The Past is Present program as one of 13 USC Shoah Foundation Junior Interns.
" In the journey ahead of me I want to someway help those who really are in need and who are often times ignored."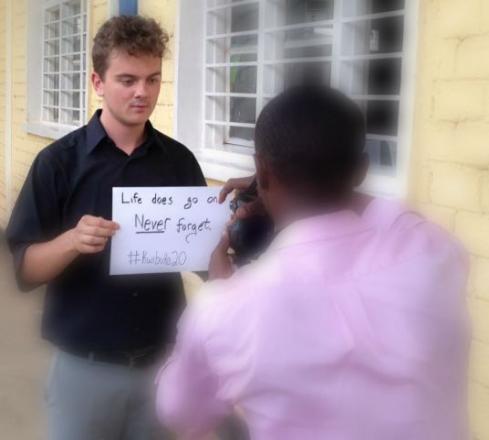 USC Shoah Foundation intern and USC student traveled to Rwanda in 2014 to study post-conflict reconstruction for the Problems without Passports program.
" To sit here, day and night, each one continuing to insist what now seems a tired motto: Never Forget. Never Again."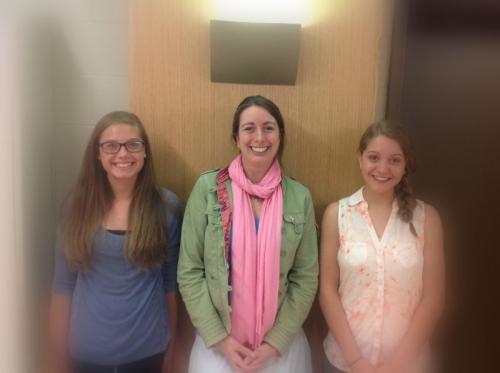 Eighth grade students from Douglas Middle School in Massachusetts created a video titled From, Your Friend :)" which was named the winner of the 2015 IWitness Video Challenge. Heintz and Podstawka showed how they wrote personalized notes to each of the 415 students at their school with compliments and encouragement.
"We wanted to show our peers that we care and that their happiness is important."
Like this article? Get our e-newsletter.
Be the first to learn about new articles and personal stories like the one you've just read.