"Practicing Positive Education" Conference in Australia to Include Keynote and Master Class on Testimony
Thu, 08/20/2015 - 5:00pm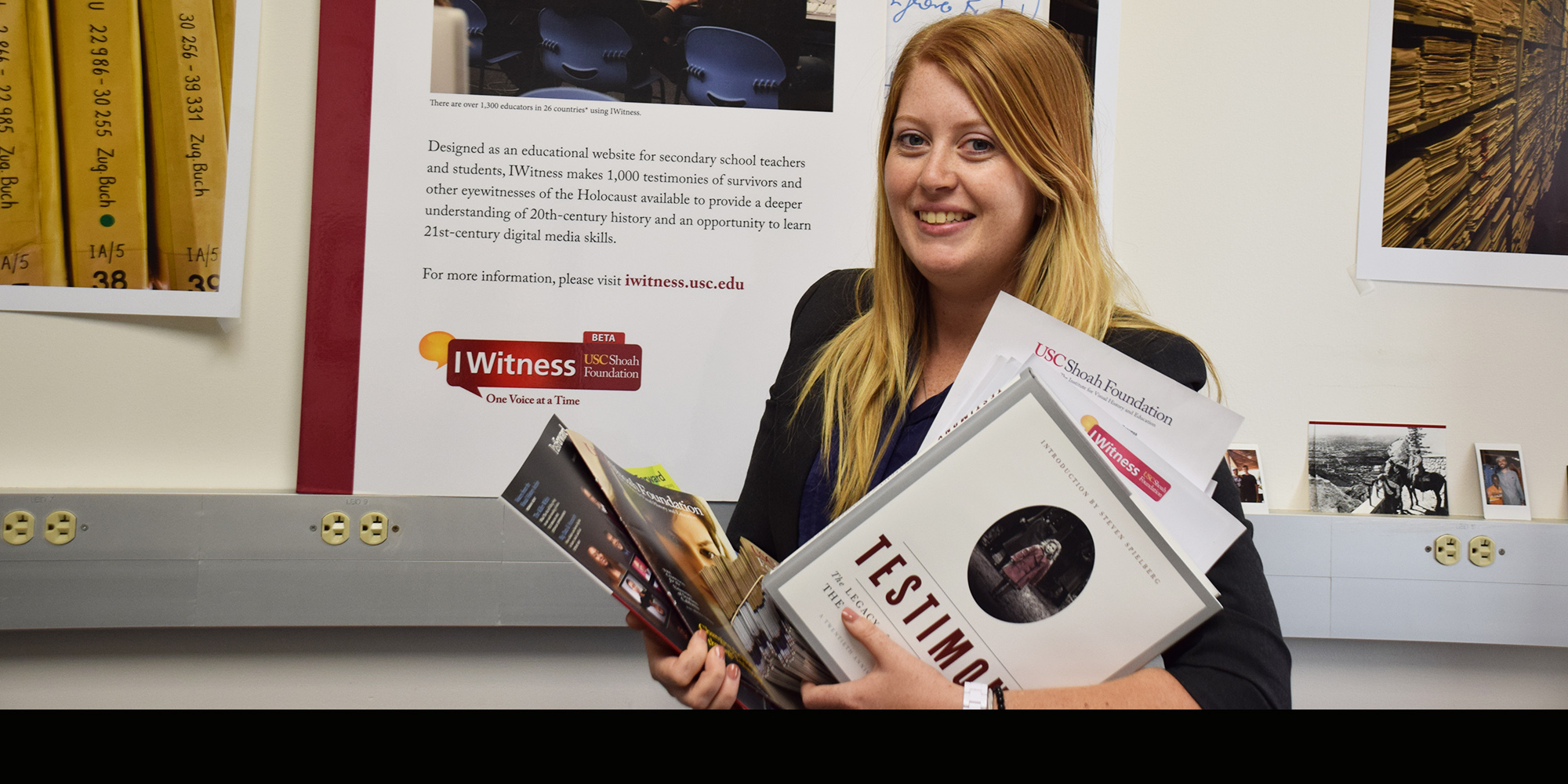 USC Shoah Foundation Australia Regional Consultant Sarah Warby will speak about the power of teaching with testimony at Knox Grammar School's Practicing Positive Education conference in Sydney, Aug. 28-29.
Practicing Positive Education will explore practical strategies for incorporating principles of positivity, acceptance and well-being into students' learning at school and at home. The conference includes master class sessions for scholars, educators, and parents, taught by education experts and researchers. The master classes cover topics such as "The building of grit: linking positive psychology and personal excellence," "Making every moment count: mindfulness in education," and "Social and emotional strength-building at home."
Warby will lead a master class on "Embedding ICT and wellbeing in the national curriculum," also focusing on USC Shoah Foundation's educational programs such as IWitness that use video testimonies of genocide survivors to teach students about history, tolerance, empathy, multimedia skills and other topics.
Warby is assistant head of English stage 4 and English ICT coordinator at Knox Grammar School. Since 2014, she has also served as USC Shoah Foundation's regional consultant in Australia, introducing local educators to IWitness and other approaches to teaching with testimony.
Like this article? Get our e-newsletter.
Be the first to learn about new articles and personal stories like the one you've just read.