IWitness-CIJE Jewish Day School Initiative Launches in New York City
Thu, 11/19/2015 - 5:00pm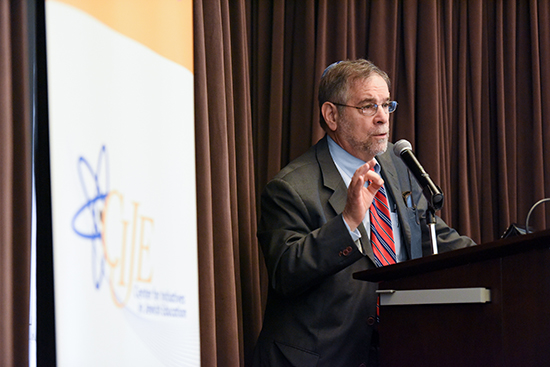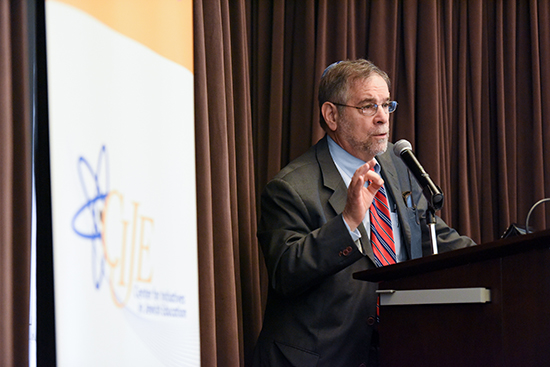 USC Shoah Foundation and the Center for Initiatives in Jewish Education (CIJE) came together on Monday to introduce the IWitness-CIJE partnership in New York.
In February 2015, USC Shoah Foundation and CIJE announced a partnership to develop testimony–based curricula appropriate for Jewish educational contexts across all denominations. The partners will use IWitness, USC Shoah Foundation's award-winning online learning platform to meet the needs of both teachers and students.
The IWitness-CIJE Jewish Day School Initiative will integrate new materials into IWitness; offer educator professional development programming; develop digital education tools and pathways focusing on Jewish identity and tradition, the destroyed Jewish communities, and the distinct experience of religious Jews; and design tailored learning experiences that will improve Jewish literacy and historical knowledge. The partners will develop a unique system that can automatically curate educational content to suit the needs and values of a diverse scholastic audience.
The morning reception on Monday was hosted by CIJE's New York office at Yeshiva Darchei Torah in Far Rockaway, New York. The reception included remarks by CIJE President Jason Cury, Holocaust scholar Michael Berenbaum, USC Shoah Foundation Board of Councilors member Ely Kleinman, and USC Shoah Foundation Managing Director Kim Simon. Local Jewish educators and administrators attended the reception and were amazed and impressed by the possibilities of using IWitness with their students.
The partnership will deliver the powerful lessons of testimony and engaging digital learning, and will bring the IWitness platform to a broad national audience of students and teachers throughout the CIJE network and beyond. The resulting educational tools will be of interest to all who want to delve more deeply into Jewish experience, and the religious and ethical issues raised by the Holocaust. 
Like this article? Get our e-newsletter.
Be the first to learn about new articles and personal stories like the one you've just read.