IWitness Back-to-School Updates Include 13 New Activities
Tue, 08/30/2016 - 5:00pm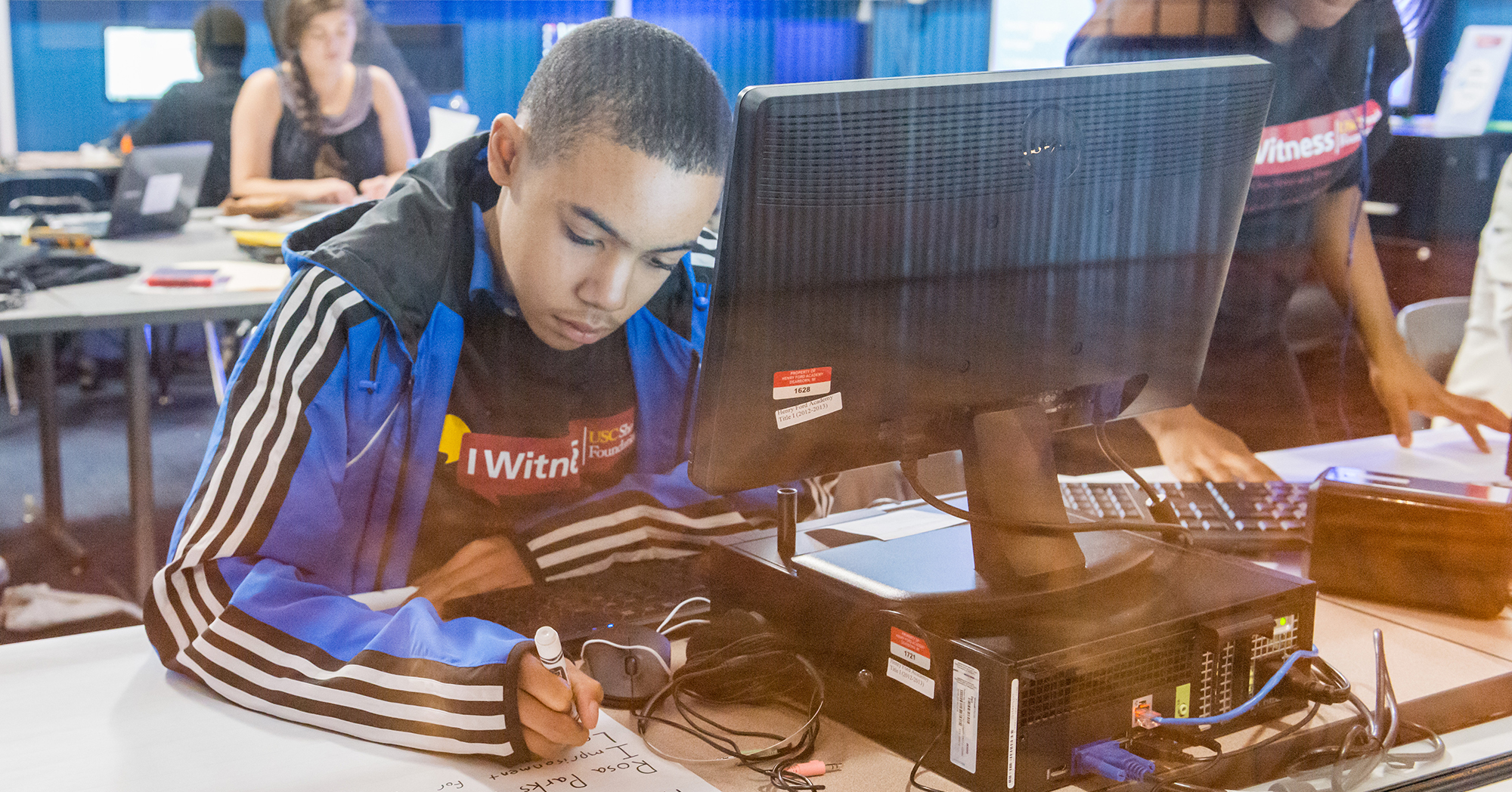 Learn About Back to School Resources
Today IWitness launched its entire suite of new content and features to coincide with the new school year. Among the hundreds of full testimonies, testimony clips, and educator resources that have been added to IWitness are an additional 13 multimedia activities on a variety of languages and topics.
Three of activities are in Spanish – the first in IWitness. Two are about the Guatemalan Genocide, the newest testimony collection in the Visual History Archive: the Information Quest Guatemala: Un Genocidio Silencioso and a Mini Quest, Memorias de Río Negro: Jesús Tecú Osorio. The third activity includes Spanish-language Holocaust survivor testimonies and is titled La Experiencia Migratoria: Una Nueva Vida en México. 
There is also a brand-new type of activity in the IWitness activity library: Mini Lessons. Testimony-based Mini Lessons are designed to provide teachers with a readily accessible teaching resource for targeted instruction on a skill or concept that can be used within an existing lesson or unit. Each Mini Lesson includes 1-2 clips of testimony and is intended to take 15-30 minutes to complete.
The first five Mini Lessons include two Hungarian-language, which address "source analysis and identity" and "primary sources and resistance," and three English-language Mini Lessons which cover "reading skills and racism," "writing skills and tolerance," and "listening skills and identity."
The other new activities include two developed in partnership with Echoes and Reflections, one Hungarian-language Information Quest and two teacher-authored activities.
The Echoes and Reflections lessons, both Mini Quests, are Einsatzgruppen: The Firing Squads of the Holocaust and Righteous Among the Nations. The activities can be used alone or as an extension to Echoes and Reflections' Lesson 5: The Final Solution and Lesson 7: Rescuers and Non-Jewish Resistance, respectively.
The Hungarian-language Information Quest is Sonderkommandó, Birkenau, about the prisoners who were forced to cremate bodies from the gas chambers of Birkenau.
Finally, two teachers have each published a new activity in IWitness. Hungarian-language Video Activity Dörnhau - Tenyérbe rejtett rajzok ("Dörnhau – Hidden Artwork") was written by Mónika Mészáros, who has completed the Master Teacher (formerly Teaching with Testimony in the 21st Century) professional development program in Hungary. She teaches at Berzsenyi High School, which is a USC Shoah Foundation partner school in Budapest.
The Information Quest What is "The Danger of a Single Story?" was written by Christa Calkins, English and public speaking teacher at Campbell-Savona Jr./Sr. High School in Campbell, NY. Calkins was a 2015 IWitness Summer Fellow and she also attended the Auschwitz: The Past is Present program in Poland in January 2015.
Like this article? Get our e-newsletter.
Be the first to learn about new articles and personal stories like the one you've just read.