"Finding Oscar" Opens Guatemalan Genocide Conference
Mon, 09/12/2016 - 5:00pm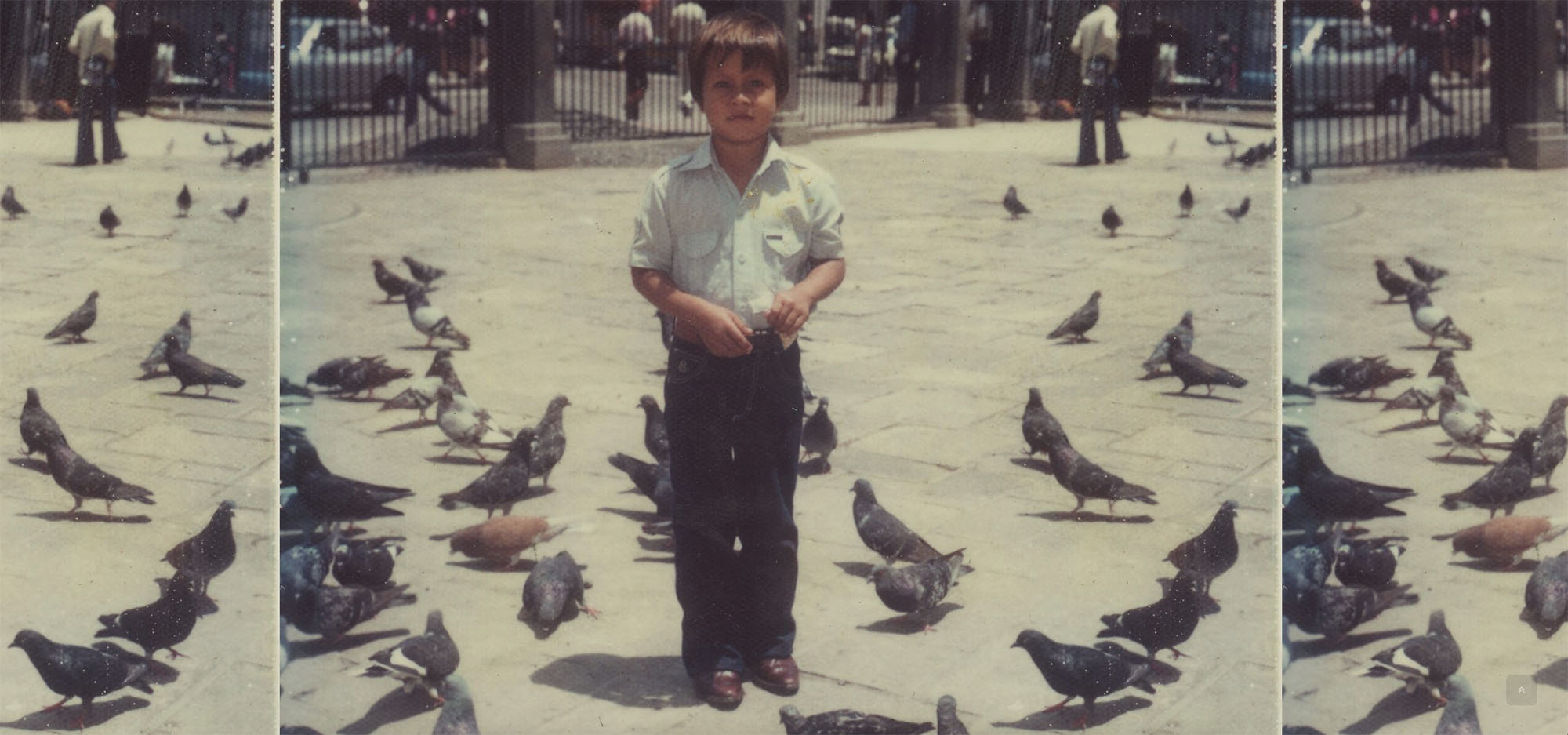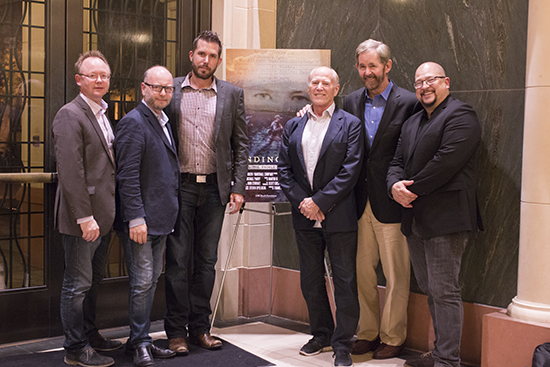 From left: Wolf Gruner, Stephen Smith, Ryan Suffern, Frank Marshall, Scott Greathead, Freddy Peccerelli
Fresh off its world premiere at the Telluride Film Festival last week, the documentary Finding Oscar was screened at the opening night of USC Shoah Foundation Center for Advanced Genocide Research's conference "A 'Conflict?' Genocide and Resistance in Guatemala."
Finding Oscar is directed by Ryan Suffern and produced by the Kennedy/Marshall Company in association with USC Shoah Foundation. Steven Spielberg and Stephen Smith, founder and executive director of USC Shoah Foundation, respectively, serve as executive producer and co-producer.
The film tells the story of a massacre in a small village called Dos Erres in 1982 during the Guatemalan Genocide. Two hundred fifty people were murdered by Kaibil commandos, but two young boys were spared – and raised by the very soldiers that had just murdered their families. Finding Oscar documents the massive search that prosecutors undertook to find these two survivors and thus provide living proof that the massacre had taken place.
USC Shoah Foundation's partner on its Guatemalan Genocide testimony collection, Fundacion de Antropologia Forense de Guatemala (FAFG), performed the forensic analysis of the remains of the Dos Erres victims that helped identify the boys, both now grown and living in Canada and the United States.
The screening at USC – the first since the premiere at Telluride – was followed by a Q&A with Suffern, producers Frank Marshall and Scott Greathead and FAFG director Freddy Peccerelli, moderated by Smith.
Suffern and Greathead said that since discovering his true identity, the titular Oscar has attempted to balance both the family he grew up with and his newfound biological family. He has struggled to come to terms with the truth of how he came into their family.
"Everybody bears some guilt and responsibility who lives in a society like [Guatemala]," Greathead said. "I think they knew it for a long time that there was something like this [in their family] that it was maybe a relief for it to be revealed."
Despite the gruesome and tragic subject matter of the film, Marshall said he wanted audiences to feel somewhat uplifted by the story, and to come away from the experience interested in what really happened in Guatemala.
"I wanted it to feel hopeful by the end, that there's some healing and some awareness of what these atrocities were and how we can prevent them from happening again," Marshall said. "People are already coming to the [Finding Oscar] website and starting to ask questions, so we're staring to raise the awareness."
In response to a question from an audience member of the film's responsibility to tell the story of the Guatemalan genocide more broadly, Suffern said he hopes people who normally wouldn't be interested in learning about Guatemala are drawn in to the topic by Oscar's small yet powerful story.
"The amazing thing about Oscar's story is it's such a fascinating, interesting mystery – a point of access that you can't not want to learn a larger context to understand it," Suffern said. "We always intended for this film to be a conversation starter. We want to audience to leave and say, 'Why aren't we talking about this?'"
Like this article? Get our e-newsletter.
Be the first to learn about new articles and personal stories like the one you've just read.