"100 Days to Inspire Respect" Week 13: Building Resilience
Sun, 04/16/2017 - 5:00pm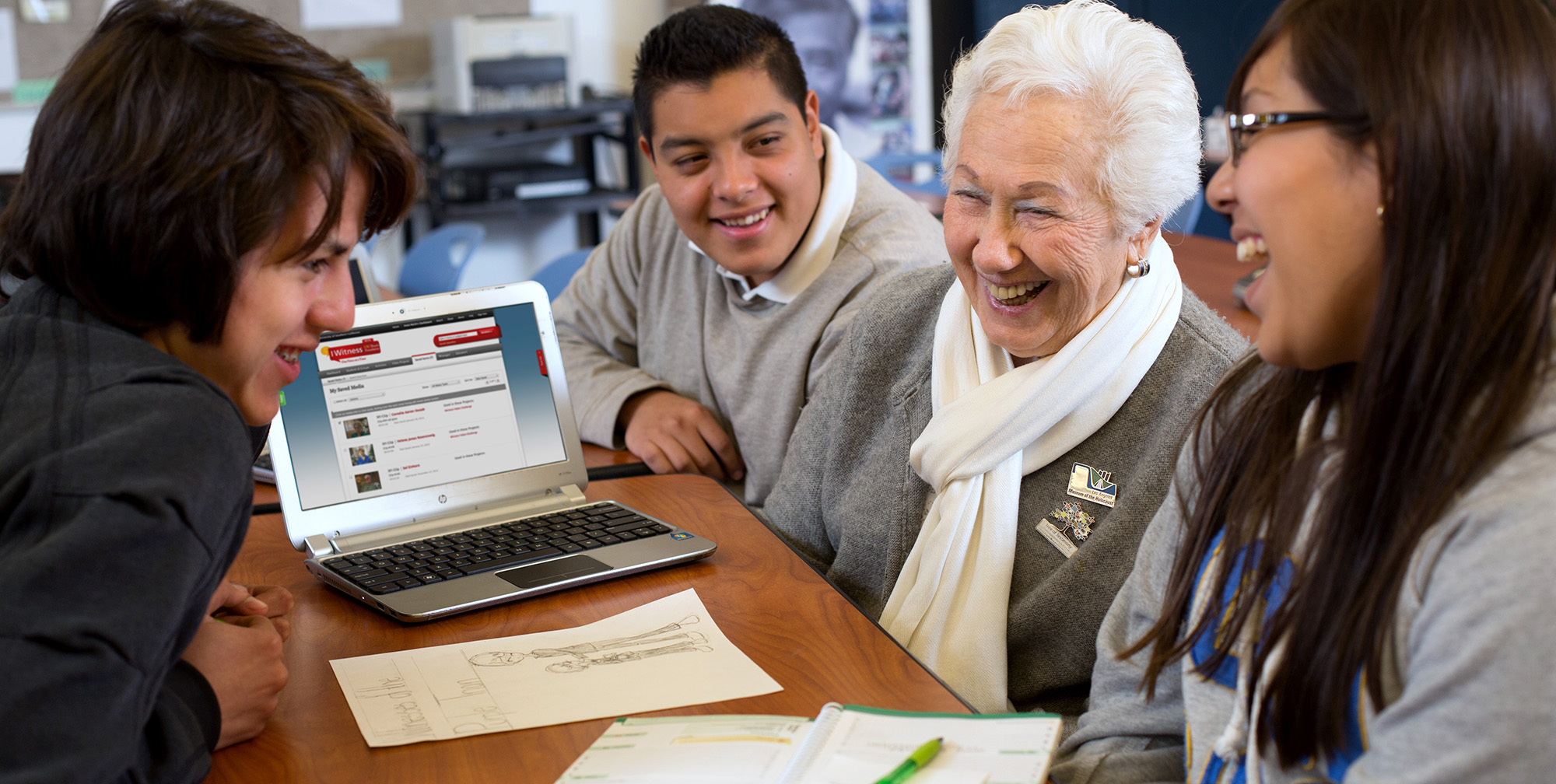 Every Friday, the following week's 100 Days to Inspire Respect educational resources will be previewed.
For the second to last week of "100 Days to Inspire Respect," IWitness will offer resources that focus on resilience through a variety of ways. Students watch testimony of survivors who share stories of resilience, the challenges they faced and how resilience took many forms.  Finally, students consider their own resilience and its role in wellbeing.
On Monday, April 17, the IWitness Watch page will debut a new topic: Resilience. The clips will demonstrate how genocide survivors were able to overcome challenges through resilience.
The next day, students can complete a new Information Quest activity about resistance in the Armenian Genocide: "From the Mountain Top: Resistance in the Armenian Genocide."
Wednesday's activity is a Mini Quest titled "Memory Project and Resilience." In this activity, students will work with primary sources: photos and survivor video testimonies to understand the loss created by the Holocaust. They will create art to make meaning of the stories of the past and to reflect on how this process can be considered an act of resilience. The activity is based on the partnership between the Memory Project Productions and the USC Shoah Foundation and uses materials from and techniques of the Memory Project. 
Teachers can use Thursday's resource, "5 Ways to Use Testimony to Build Resilience," to guide their use of testimony in the classroom. This infographic offers tips for helping students learn resilience by engaging with the testimonies of genocide survivors.
On Friday, April 21, students can learn the story of Vahram Papazyan and listen to his testimony in the Mini Lesson "The Consequences of Winning: An Olympic Challenge." Papzyan competed in the 1912 Olympic Games and thought that if he won and the Armenian flag was raised, the Ottoman Empire would retaliate against his fellow Armenians. The anxiety of such a responsibility caused him to lose the race.
An updated Connections Video, "What is Genocide?" will be Saturday's resource. The video introduces some of the key concepts and definitions important to the study of genocide.
Finally, a Mini Lesson about Armin Wegner will be published on Sunday. Wegner was a German army medic stationed in Turkey during World War I who photographed the Armenian Genocide and became an advocate for human rights.