IWitness Partners with Journeys in Film for "Defiant Requiem" Educational Resources
Mon, 05/01/2017 - 5:00pm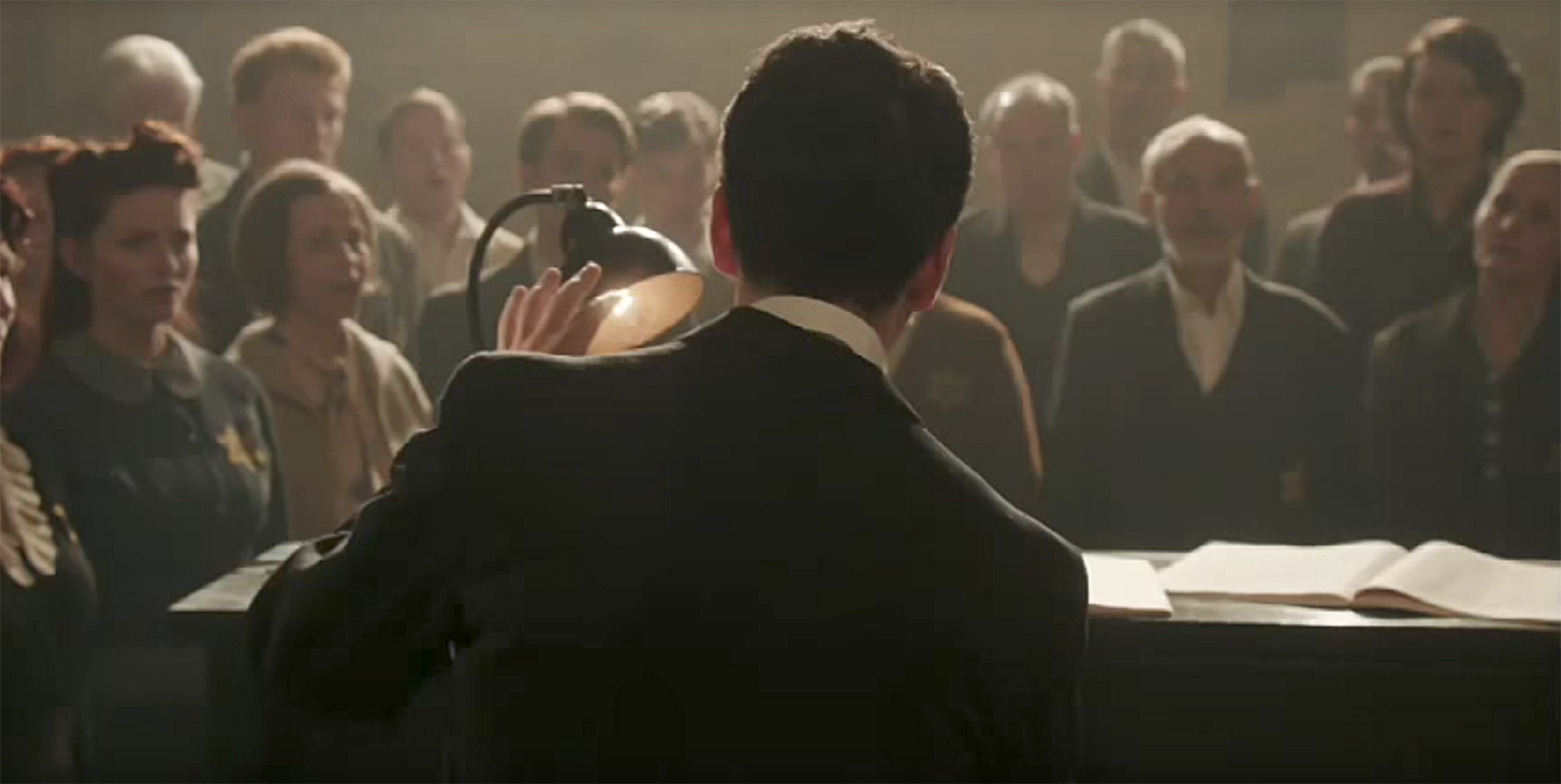 IWitness now offers multimedia educational resources for the documentary Defiant Requiem, in partnership with the nonprofit Journeys in Film.
Journeys in Film develops and publishes (free of cost to teachers) educational resources to accompany contemporary films and professional development workshops on teaching with film. To date, the Journeys in Film Program has reached nearly two million students nationwide with 23 films that address a variety of global issues, including Hidden Figures, He Named Me Malala, and the National Geographic films Gender Revolution and The Story of God.
Founder and executive director Joanne Ashe is the daughter of Holocaust survivors. Her father, Maurice Strahl, recorded his testimony for USC Shoah Foundation's Visual History Archive in 1996.
Since 2015, Journeys in Film has worked in partnership with USC Rossier School of Education.
USC Shoah Foundation has partnered with Journeys in Film to provide, on its educational website IWitness, 11 clips of testimony from the Visual History Archive relevant to the documentary film Defiant Requiem, along with Journeys in Film's Defiant Requiem curriculum guide.
 Defiant Requiem tells the story of Rafael Schachter, a brilliant young and passionate Czech opera-choral conductor who was sent to the concentration camp of Theresienstadt (Terezin) in 1941. Determined to sustain dignity, humanity, and hope within his fellow prisoners, he taught 150 prisoners Verdi's Requiem using a smuggled score. They performed on 16 occasions with the last, most infamous performance on June 23, 1944, in front of high-ranking SS officers and the International Red Cross to support the charade that the prisoners were well treated and flourishing.
For over ten years, conductor Murry Sidlin has dreamed of bringing the Requiem back to Terezin. Now, through soaring concert footage, powerful survivor recollections, cinematic dramatizations and evocative animation, Defiant Requiem brings the incredible story of this artistic uprising to life.
In the testimony clips, survivors share their memories of Terezin, in particular the cultural activities they witnessed or participated in while they were imprisoned in the camp. Educators may wish to share these clips with their students as they watch and discuss Defiant Requiem.
Like this article? Get our e-newsletter.
Be the first to learn about new articles and personal stories like the one you've just read.