The History and Significance of August 2, Roma Holocaust Memorial Day
Tue, 08/01/2017 - 5:00pm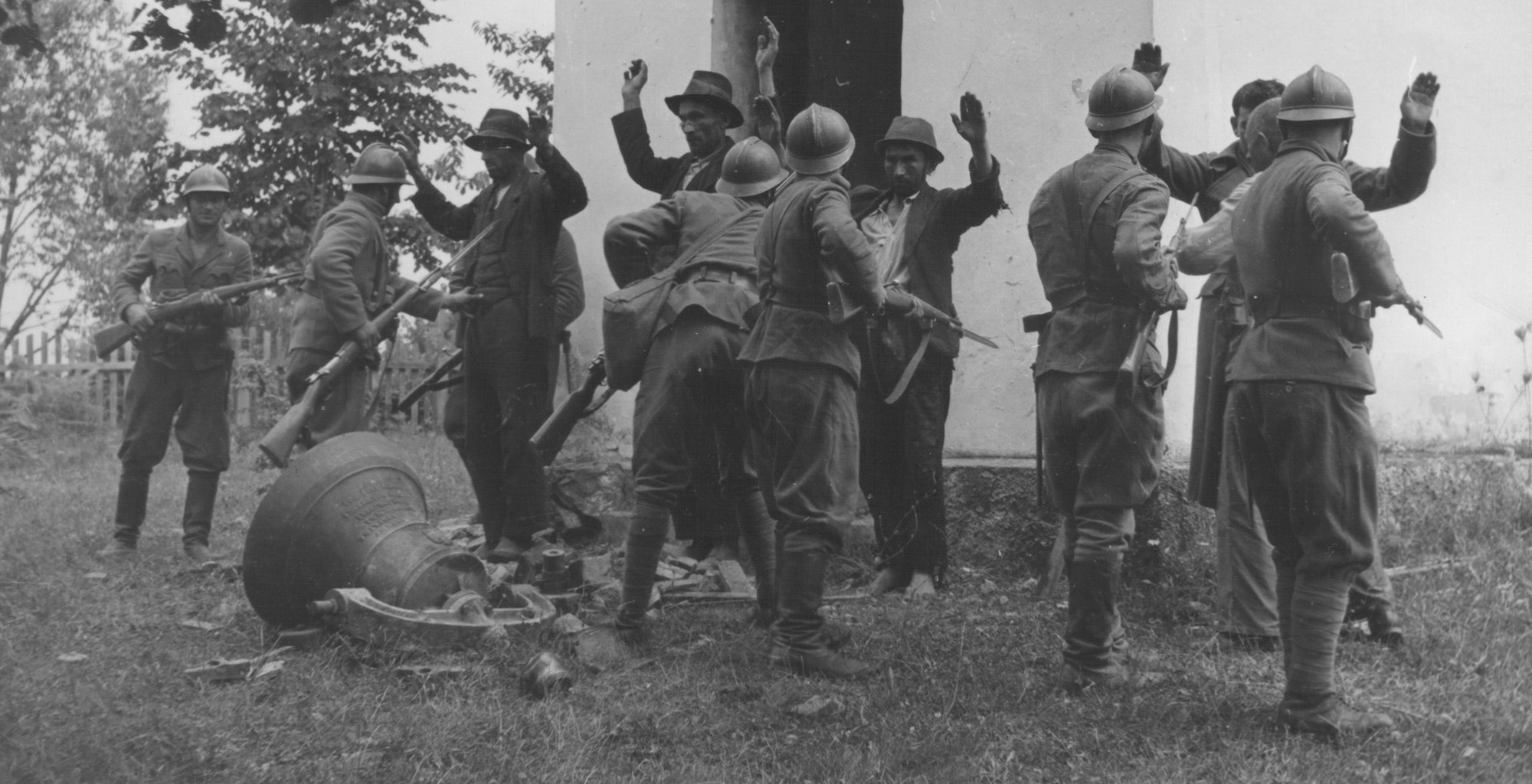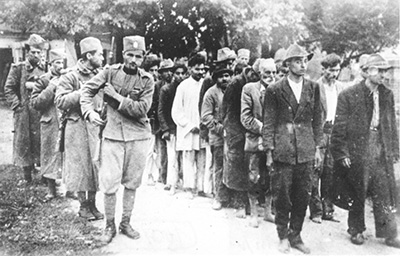 Serbian "gypsies" being marched to their execution, 1941
On August 2, 1944, nearly 3,000 Roma and Sinti women, men and children were murdered in the gas chambers of Auschwitz-Birkenau.
Seventy-one years later, the date was formally declared "Roma Holocaust Memorial Day" under European law, and the need for continued memorialization of the fate of the Roma and Sinti population of Europe has never been more important.
Ethel Brooks, Associate Professor of Women and Gender Studies and Sociology at Rutgers University, is Romani-American and was the first Ph.D. in the United States of Romani background. She has worked with USC Shoah Foundation in a variety of capacities, including contributing to its educational resource Giving Memory a Future: The Sinti and Roma in Italy and Around the World, and conducting research on its Roma and Sinti Holocaust survivor testimonies in the Visual History Archive.
Brooks said that while the Roma and Sinti experience in the Holocaust mirrored that of the Jews (in Western Europe, they were deported to concentration and death camps, and in Eastern Europe they were shot and buried in mass graves; some populations were decimated, with more than 90 percent dying at the hands of the Nazis and their allies), it has taken nearly 80 years to achieve even basic recognition of the Nazi crimes against them.
High-ranking Nazi official Adolf Eichmann first mentioned the murders of Roma and Sinti under the Nazi regime during his war crimes trial in Jerusalem in 1961. In 1968, Romani activists burned caravans in east London in protest and commemoration of the Roma and Sinti fate during the Holocaust, and in 1979, Sinti activists staged a demonstration at Bergen-Belsen. Roma and Sinti activists went on a hunger strike at Dachau in 1980.
The first state recognition of the Roma and Sinti Holocaust finally came in 1982. Chancellor Helmut Schmidt of West Germany acknowledged that the Nazi regime had persecuted and committed genocide against the Roma and Sinti people on the basis of their race.
The Auschwitz-Birkenau State Museum debuted its permanent exhibition on the Roma and Sinti in 2001, and August 2 was commemorated as an unofficial day of remembrance there until 2015, when it finally gained official recognition.
Brooks recalls the 70th anniversary commemoration on August 2, 2014, as a turning point in intergenerational Roma and Sinti memory and commemoration. Over 1,000 survivors, their descendants, activists, scholars and members of the community came to Auschwitz-Birkenau to share stories and join in commemorating the victims and recognizing the survivors.
"You had survivors, some of whom, had never told their stories, and this became a forum where they can talk to people and tell their stories," Brooks said. "That moment in 2014, when the second and third generation could actually come together and meet with survivors who weren't just their family members was an incredible thing. To have more than 1,000 people come to Auschwitz-Birkenau, to the site where the Roma and Sinti camp was, and do the commemoration was a really important moment."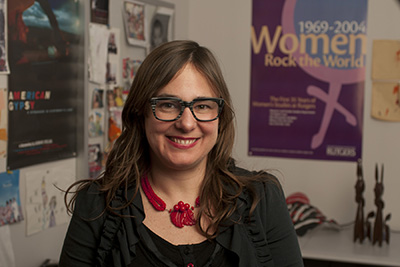 Ethel Brooks
Because the Roma and Sinti experience during the Holocaust has been so critically under-represented in modern discourse, testimonies of survivors are especially crucial for keeping memory alive and educating people today about the genocide. USC Shoah Foundation's Visual History Archive has 406 testimonies of Roma and Sinti survivors, which Brooks said were "mind blowing" when she first discovered them.
"When you hear people talking about their own experiences from their own perspectives, that seems to me to allow for connections that we don't always recognize," Brooks said. "And how it is that, to this day, we are living with the effects of the Holocaust –survivors, their families, communities and the world. This has an effect at every level, from the personal, every day to historical narratives, and political, social, educational and community formations."
In fact, the Roma and Sinti communities of Europe still struggle with access to education, and face crime, discrimination and poverty. Brooks pointed out that in addition to being historically marginalized, even before the Holocaust, Roma and Sinti today have the added challenge of not having emigrated after the Holocaust, as many Jewish survivors did. Instead, they returned to the very neighborhoods and communities that had taken their homes, gotten them deported, and killed their family members, whether as perpetrators or bystanders.
In addition, many have never received reparations from the government and have even had to fight for recognition of their own memorial sites. For example, the former concentration camp Lety in the Czech Republic, which contains a mass grave of Roma victims, was turned into an industrial pig farm. Activists are still working to shut the farm down and establish a memorial there.
The key to empowering Roma and Sinti today lies in recognizing the genocide they suffered and getting their story told not as an afterthought, but as a vital part of European history. With antisemitism, antigypsyism and far-right politics on the rise, now is the time to reinforce education about Roma and Sinti struggles and acceptance of their communities.
"Roma and Sinti are central to European history and to deny that is to continue the larger history of Holocaust denial," Brooks said. "You can see how commemoration, recognition, education and historical inclusion entail a re-understanding of Roma and Sinti as European citizens and as citizens of the world."
Like this article? Get our e-newsletter.
Be the first to learn about new articles and personal stories like the one you've just read.