Chief Technology Officer Sam Gustman to Speak at Future of Storytelling Summit
Tue, 08/15/2017 - 5:00pm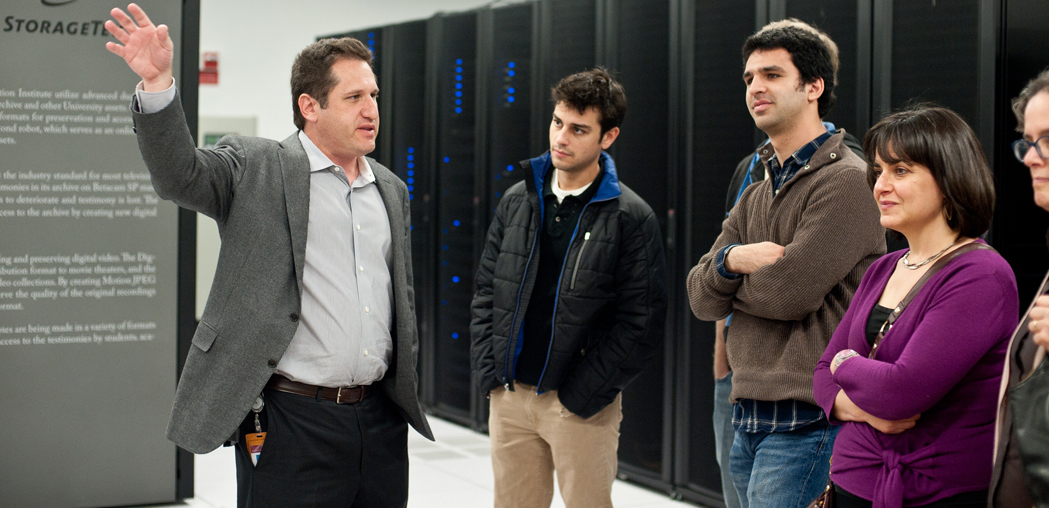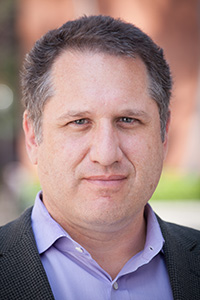 One year after the Future of Storytelling Festival exhibited USC Shoah Foundation's New Dimensions in Testimony, the Institute's Chief Technology Officer Sam Gustman has been invited back to give a talk at the 2017 Future of Storytelling Summit on October 4-5.
Future of Storytelling (FOST) brings together leaders and innovators in technology, media, art and other forms of storytelling to share their work and discuss new ideas. The FOST festival, this year October 6-8, is open to the public, while the FOST summit is invitation-only. FOST is held at Snug Harbor Cultural Center in Staten Island, New York.
Sam Gustman has been CTO of USC Shoah Foundation since 1994 and is also associate dean at the USC Libraries, where he holds a faculty appointment. He is in charge of IT for the Libraries, where he has also started the USC Digital Repository. As CTO of the Shoah Foundation Institute, Gustman provides technical leadership for the integration of the Institute's digital archives into USC's collection of electronic resources, ensuring the archives' accessibility for academic and research communities at USC and around the world. He is responsible for the operations, preservation, and cataloging of the institute's 8-petabyte digital library, one of the largest public video databases in the world.
His talk will focus on the pioneering data preservation techniques that USC Shoah Foundation has developed to preserve and enable access around the world to its Visual History Archive, which currently holds 55,000 audiovisual testimonies of genocide survivors and witnesses. He will also explore the fragility of digital media and question what the "supertext" of the future will look like in a world of shifting technologies.
At last year's FOST Fest, USC Shoah exhibited New Dimensions in Testimony, the Institute's interactive testimony of Holocaust survivor Pinchas Gutter. Visitors can speak into a microphone to ask a life-size video image of Pinchas any question about his experiences before, during and after the Holocaust. Using voice recognition and natural language technology, the system instantly searches through the hundreds of responses Pinchas recorded to play back the answer to their question, enabling a lifelike "conversation" between audience and survivor.
Click here to view Gustman's FOST introductory video and learn more about the summit.
Like this article? Get our e-newsletter.
Be the first to learn about new articles and personal stories like the one you've just read.