USC Shoah Foundation Presentations to Educators and Students in Prague and Budapest
Mon, 09/25/2017 - 5:00pm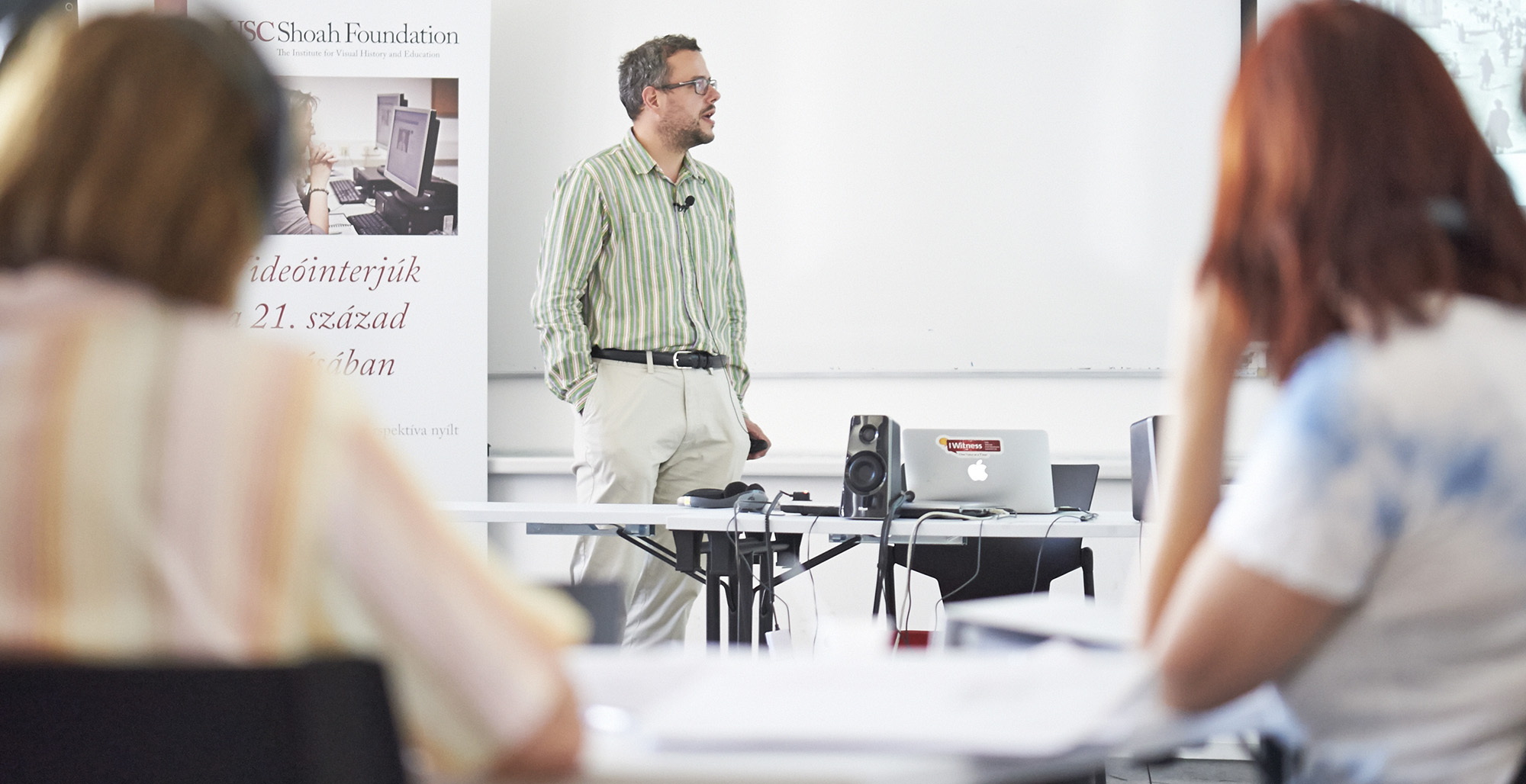 USC Shoah Foundation staff and partners will present the Visual History Archive and IWitness at a seminar and conference in Central Europe next week.
On October 5, the Malach Centre for Visual History at Charles University in Prague – a full access site of the Visual History Archive – will host a seminar titled "Jews of the Cold War: VHA as a Source of Data About Post-World War II History of Central and Eastern Europe." It is hosted by Universität Regensburg and Charles University and will be attended by 15 students from each university.
The seminar will begin with an introduction to the Visual History Archive by Jiří Kocián, coordinator of the Malach Centre. Martin Smok, USC Shoah Foundation Senior International Program Consultant based in Czech Republic, will then give a presentation of testimonies in the archive that address locally-relevant Cold War events. The seminar will conclude with Charles University Professor Kateřina Králová discussing possibilities for future work with testimonies in the Visual History Archive.
The 27th conference of the Hungarian branch of the International Association of Teachers of English as a Foreign Language (IATEFL) on October 8 will also feature a presentation on IWitness called "Testimony-based education – engaging students in shaping the future." The presentation will be given by Norbert Mongyi, a teacher of high school English and French and staff member of the Zachor Foundation, USC Shoah Foundation's partner organization in Hungary.
Mongyi will introduce the basics of IWitness and demonstrate the Mini Quest Countering Prejudice with Respect. In this activity, students explore the meaning of prejudice and respect by closely analyzing definitions and examples of both. They analyze the experiences of individuals who experienced prejudice as well as individuals who fought against it using respect. Finally, they construct messages of respect in social media to contribute to countering prejudice using the knowledge and skills they developed. 
Like this article? Get our e-newsletter.
Be the first to learn about new articles and personal stories like the one you've just read.