The first in a series of educational activities launches in partnership with the Armenian General Benevolent Union
Thu, 12/14/2017 - 12:09pm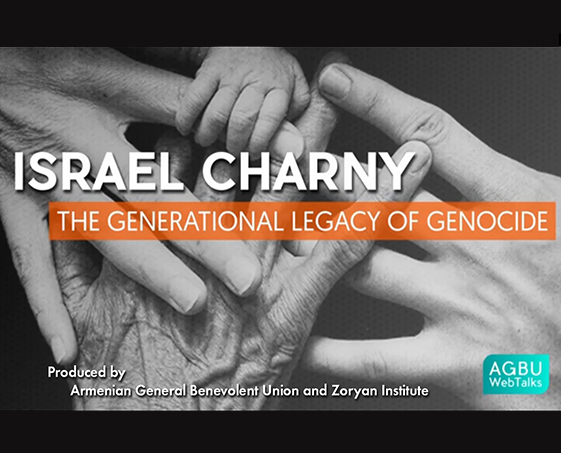 USC Shoah Foundation launched the first in a series of educational activities developed in partnership with the Armenian General Benevolent Union (AGBU). The series incorporates testimony of Armenian Genocide survivors and their descendants with supplementary videos from AGBU WebTalks, and is available to students through the Institute's award-winning educational website, IWitness. USC Shoah Foundation began its partnership with AGBU in May by integrating AGBU WebTalks videos on Armenian Genocide, history, culture and identity into IWitness. This work represents an important step in bringing even more high-quality content on this history to educators and students worldwide.
Inspired by the AGBU WebTalk, The Generational Legacy of Genocide, the new Information Quest, "Legacy of the Armenian Genocide," was developed for secondary students. This activity gives students the opportunity to explore the collective legacy of genocide through the personal stories of Armenian Genocide survivors and their descendants, as well as through the WebTalk by Dr. Israel Charny, psychologist and executive director of the Institute on the Holocaust and Genocide in Jerusalem. After listening to testimony, students are encouraged to draw evidence on the collective legacy of genocide and its influence on notions of cultural responsibility and identity of the second generation and their descendants. Students construct a word cloud through close reading of testimony and reflect on their own personal legacy. The activity takes roughly two hours to complete, and is intended for classrooms across many disciplines, from English Language Arts to History and Sociology.  
The AGBU WebTalks, many of which are available to educators in IWitness, bring exposure to scholars, thinkers and artists by making their expertise in Armenian language, history and culture available to the worldwide community in one easily accessible online resource. Speakers in these videos include psychologist and genocide scholar Israel Charny; historians Richard Hovannisian, Raymond Kevorkian and Khatchig Mouradian; human rights barrister Geoffrey Robertson; Laure Marchand and Guillaume Perrier, French journalists based in Turkey; Judith Saryan, editor and publisher of translations of Zabel Yessayan's works; and others. 
The Institute's Armenian Genocide Education program offers educators high quality resources that support the study of the Armenian Genocide, its history and culture – all through the stories of survivors and witnesses. The Institute will continue to curate content and promote the study of the Armenian Genocide around the world in partnership with respected organizations like AGBU that can offer educational resources that provide a more complete understanding of life before, during and after the Armenian Genocide.  
Like this article? Get our e-newsletter.
Be the first to learn about new articles and personal stories like the one you've just read.